Ricciardo has time to succeed at McLaren beyond 2022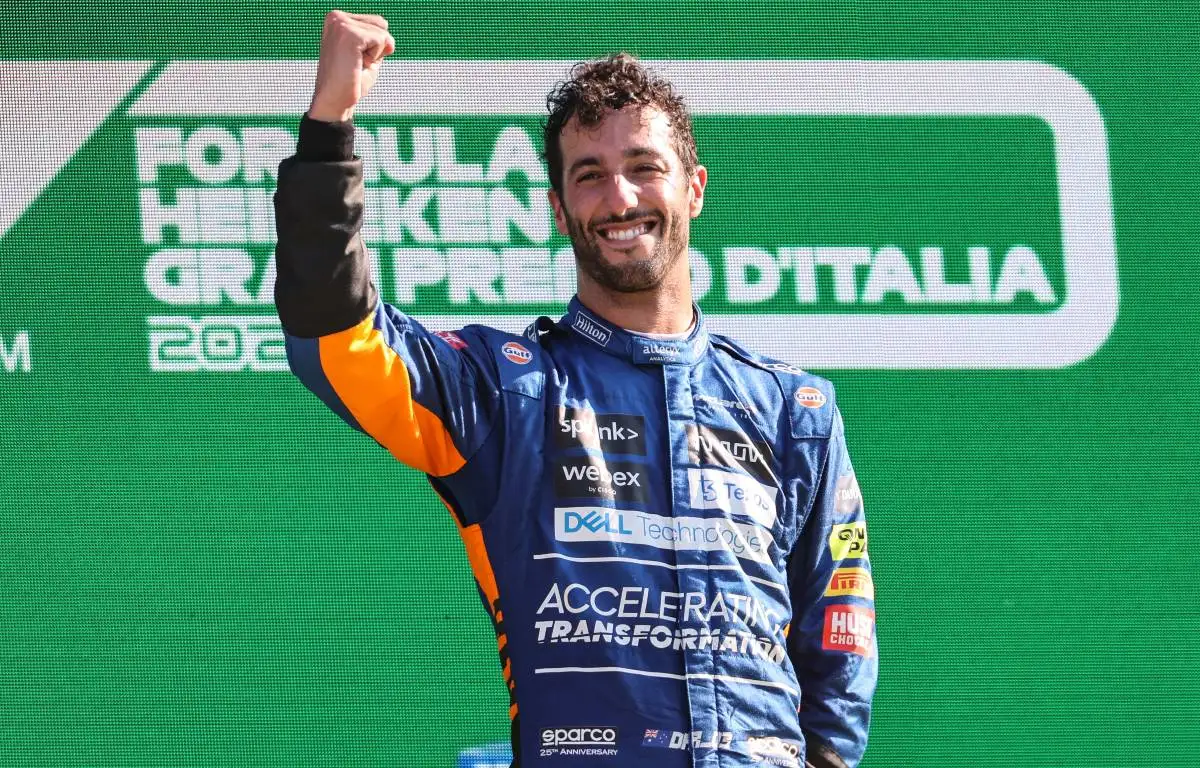 Daniel Ricciardo said that time is not a limiting factor on the success that he and McLaren hope to achieve in the future.
The Aussie made the switch to McLaren for 2021, agreeing a multi-year deal, but it was far from an easy start to life with the team.
For much of the first-half of the season, Ricciardo struggled to match the performances being put in by team-mate Lando Norris, only really starting to move closer to the Brit's level after the summer break.
And it was at the Italian Grand Prix, Round 14 of 22, where Ricciardo delivered the breakthrough performance to take the victory ahead of Norris in P2.
Norris has now penned a contract extension at McLaren until 2025, while Ricciardo is heading into the second season of his two-year deal.
He confirmed though that there is the option to continue with the team for longer, adding that both sides are committed to the goal of championship success without a time limit.
Asked to confirm that the option to continue with McLaren beyond 2022 is there, Ricciardo told Sky F1: "Yes, exactly.
"So time is not really an issue, we have time. Not that we want it to take five years, but it's there if we need it.
"I know Lando did the extension, but I do have an option there and I do feel quite strongly that we're in this together.
"And even through some of the lows last year I was still…of course on-track it is frustrating, but I was still really enjoying this McLaren environment and the team, so it's an environment I want to have success in and thrive in.
"Obviously we got a taste of that in Monza, so it's fair to say that both of us have the objective of being World Champion."
The 2022 season marks a new regulatory era for Formula 1 and a sizeable change at that.
Formula 1 has switched to a ground effect aerodynamic philosophy for the 2022 cars, in a bid to allow drivers to follow more closely and boost overtaking action.
And such major changes to the regulations creates the chance for the order of the grid to be shuffled.
So, Ricciardo believes that further wins are possible in 2022, and he will hold on to his lessons learned from Monza to aid him in striving for that achievement.
Put to him that wins in 2022 must be achievable, Ricciardo replied: "Yeah absolutely, I kind of look back at last year and am like if I can win in a year where I kind of struggled the most, then anything is possible.
"So that in itself fills me with a lot of confidence and there are lots of things which I'll hold on to from Monza, to give me everything I need moving forwards.
"So there's good times ahead."
Ricciardo wants 'nice fun', not 'ugly fun'
Daniel Ricciardo wants to be able to wrestle with his new car.