Daniel Ricciardo says he is not yet driving his McLaren instinctively, but is "always improving" behind the wheel of the MCL35M.
The Australian had his best weekend yet with his new team last time out in Barcelona, getting the better of in-form Lando Norris in qualifying and the race as he brought his car home in P6.
McLaren head to Monaco following the announcement of their special one-off Gulf livery and Ricciardo believes that, by the halfway point of the season, he will be much closer to mastering his car.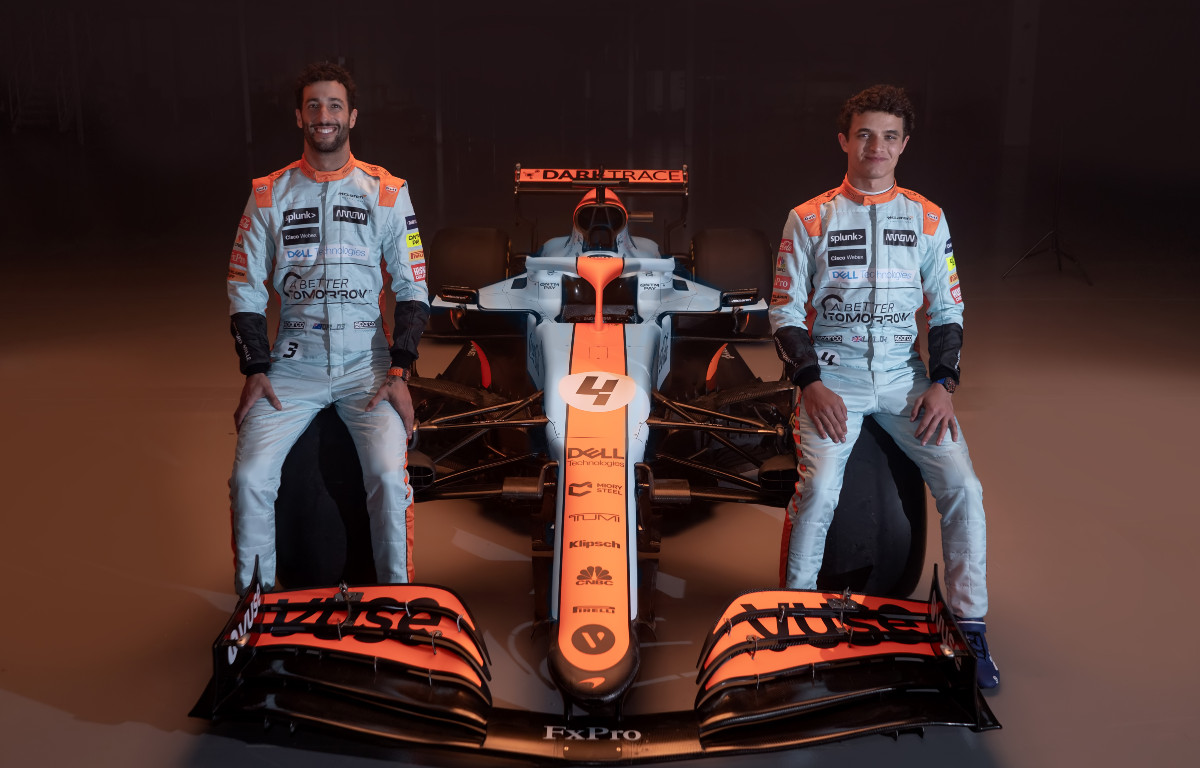 View the latest Daniel Ricciardo merchandise on the official Formula 1 store
"I think early on, I guess my input has been useful and as far as learning the car with what we've got, I'm taking things from Lando and he's obviously driving very well on top of that," said Ricciardo, quoted by MotorsportWeek.
"It's been me trying to understand what works best with this car and how to get the most out of it.
"Barcelona was better but I was still aware of things I wasn't quite executing well, and I think qualifying was decent, but over a 66-lap race for sure there's some corners you mess up here and there.
"I think now I'm aware of what I'm doing wrong, but sometimes you still do it wrong! So I'm getting there. How long will it take? It's a tough question because I don't think we will ever… [if] I do this sport another five to eight years, maybe I'll never feel I've got it right.
"We're always kind of improving to some extent. Long story short, I think [in] the second half of this year, the car will feel completely familiar for me.
"I think for now, I obviously don't want to make any excuses, so this isn't lending towards an excuse, but I'll still have to probably think about what I'm doing as opposed to just doing it on instinct and subconscious."
Team-mate Norris has been one of several young drivers to exceed expectations this season with Charles Leclerc, Max Verstappen and George Russell all showing their talent – and Ricciardo knows they will keep growing in their careers.
Norris had outperformed the Australian in the opening races and Ricciardo praised the impact of the younger end of the spectrum in the sport.
"I know what they're capable of, I've seen them go out and just attack the track straight away," he added.
"I guess the younger generation in all sports will just probably keep getting better and better.
"I'm obviously well aware of that and for sure [Lando's] speed has been impressive and – I guess we'll have to ask him – but I guess probably even himself he has taken a step up this year and is driving with a lot of rhythm and confidence for sure."
Follow us on Twitter @Planet_F1, like our Facebook page and join us on Instagram!