Ricciardo's new podium bet with McLaren boss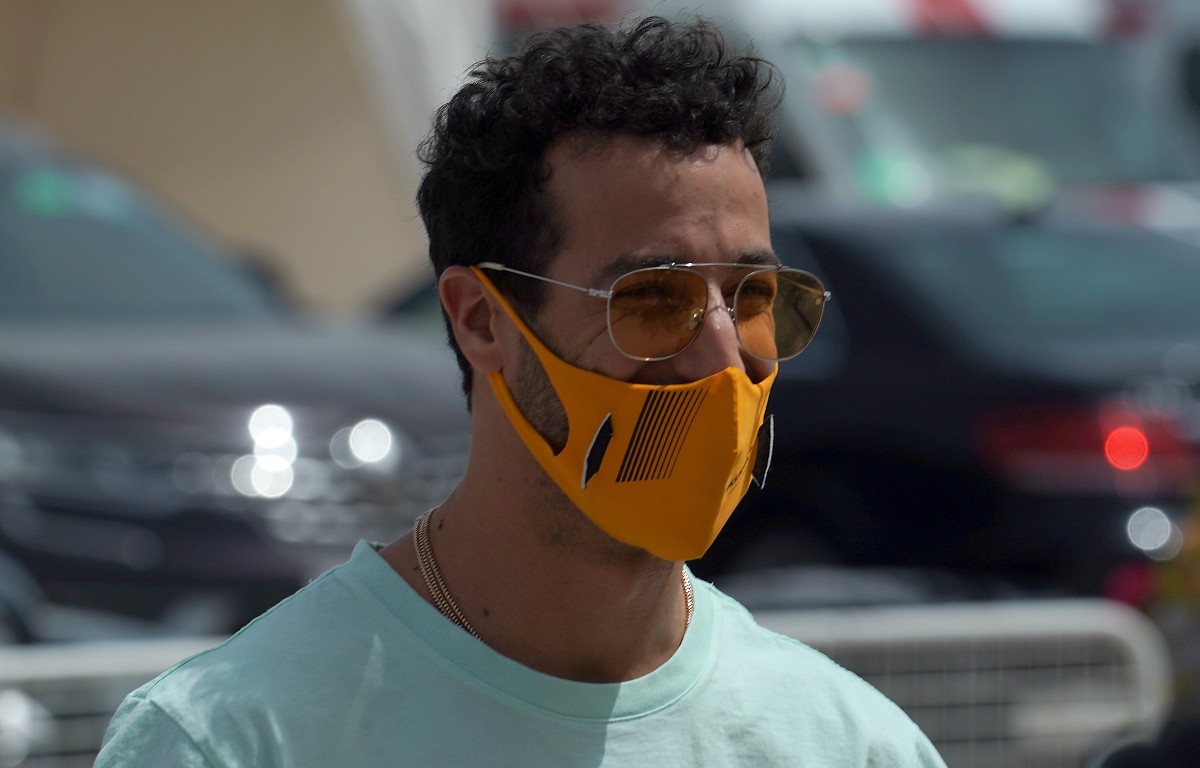 Dale Earnhardt's famous 1984 Wrangler Chevrolet is there waiting for Daniel Ricciardo if he can achieve a podium finish this season.
Ricciardo loves an betting wager with his boss and this year's edition is probably better than he could have imagined.
At Renault last season, the Australian bet with then team boss Cyril Abiteboul that if he were to get himself on the podium, Abiteboul would have to get a tattoo of Ricciardo's choice.
Ricciardo did his part, finishing third at both the Eifel Grand Prix and the Emilia Romagna Grand Prix and being a favourite when online betting, but Abiteboul is yet to be inked – although you had better believe Ricciardo will not let it go until it happens.
Since joining McLaren, Ricciardo has joked about starting a wager with his new boss Zak Brown about potentially taking one of the cars from his illustrious collection. But it appears that may no longer just be a joke.
As shown on a video on McLaren's Twitter page, Brown sat down his new driver and the American gave him a box which inside had a model of Earnhardt's 1984 Wrangler Chevrolet.
It is fair to say Ricciardo was already like a kid in a candy shop at this point, but his excitement levels surely went through the roof when Brown offered him a chance at sitting behind the wheel of the real thing.
He said: "You can keep that version as a signing-on bonus but I'm thinking your first podium, you give the real thing a go."
We know how much you enjoy a podium bet, @danielricciardo.
 
How does a drive of one of THE most iconic cars in @ZBrownCEO's heritage collection sound? 🤩🇺🇸 pic.twitter.com/yj17DLiEjM

— McLaren (@McLarenF1) March 31, 2021
View the latest Daniel Ricciardo merchandise on the official Formula 1 store
The irony is Ricciardo probably would have been happy enough to be on his way with just the model of the car.
Earnhardt was a big inspiration for Ricciardo growing up and is part of the reason why he races with the number three, given the seven-time NASCAR champion did the same.
McLaren, with their new Mercedes-powered engine, have looked strong in the early stages during both testing and the opening race weekend.
They were best of the rest last year, finishing behind only Mercedes and Red Bull, and again look like they could be the next best team, so there is every chance Ricciardo has a fighting chance of making the top three at some point in the 23-race calendar.
He already has 31 podiums to his name in Formula 1, most of which came with Red Bull, but it would taste even sweeter now if that became 32.
In other news, Ralf Schumacher is troubled by Sebastian Vettel's continued mistakes – and how the former World Champion deals with them.
Vettel made another obvious error during the Bahrain Grand Prix on his debut for Aston Martin, running into the back of Esteban Ocon's Alpine going into turn one.
Initially, over the team radio, the winner of four Drivers' world titles blamed Ocon for moving to the left, but all the Frenchman was doing was taking the racing line into the corner. Read more here.
Follow us on Twitter @Planet_F1, like our Facebook page and join us on Instagram!