Ahead of joining the team for next season, Daniel Ricciardo says McLaren have only scratched the surface of their "massive" potential.
It was announced before the start of the 2020 campaign that Ricciardo would be leaving Renault for the British team at the end of it.
Given his current team have looked stronger for some of it, many have questioned the Aussie's decision. However, he says McLaren's excellent 2019 form convinced him – and he is confident things can get even better.
"Obviously because I made the decision before the season started, a lot of the rationale was what McLaren did last year in 2019," he told Channel 4.
"They made, in my eyes, the biggest step out of any team and I saw them make this big step with relatively young drivers. It was Lando's first year and Carlos had been around a bit, but I didn't really feel like there was a veteran there.
"Everything just felt like it was in the right direction and just a massive ball of potential, and I think they just scratched the surface.
"So it all seemed exciting – it's up to me now to dig a bit more into that. I'm excited about that."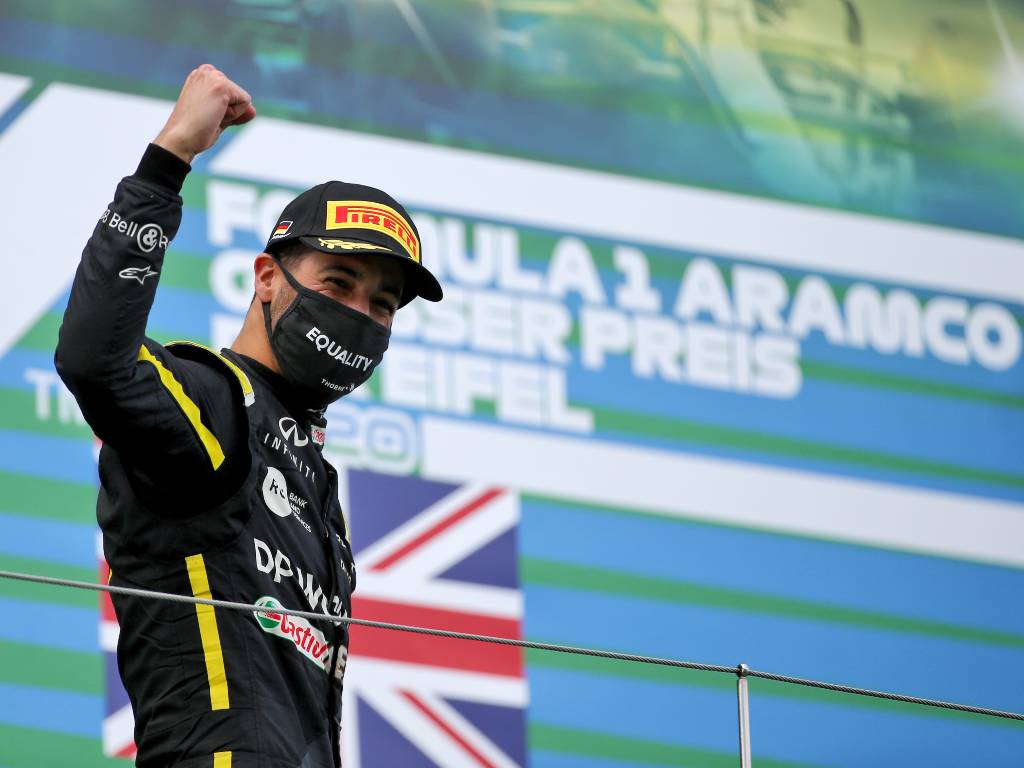 Get your hands on the official McLaren 2020 collection via the Formula 1 store 
Ricciardo has always said his aim is to become a Formula 1 World Champion. However, at the age of 31, set to spend a few more years at least not in a top car, his chances are becoming slimmer.
Nevertheless, he says he still believes he can do it, and will keep racing until that changes.
"I think it comes down to how long that true belief stays in me," he added.
"Everyone thinks they are the best, but at the real core I think every driver looks in the mirror and might say it, but if you stare long enough not everyone is going to say it and I still stare in and believe that.
"So as long as I'm still that person, I'll continue doing it. The day I stop believing I can do it I think is the day it's time to move aside, but I don't feel that's even close yet.
"I hope I don't have to wait that long, but I'm absolutely going to do what it takes for the foreseeable future."
Follow us on Twitter @Planet_F1, like our Facebook page and join us on Instagram!