McLaren's pitch excited Ricciardo the most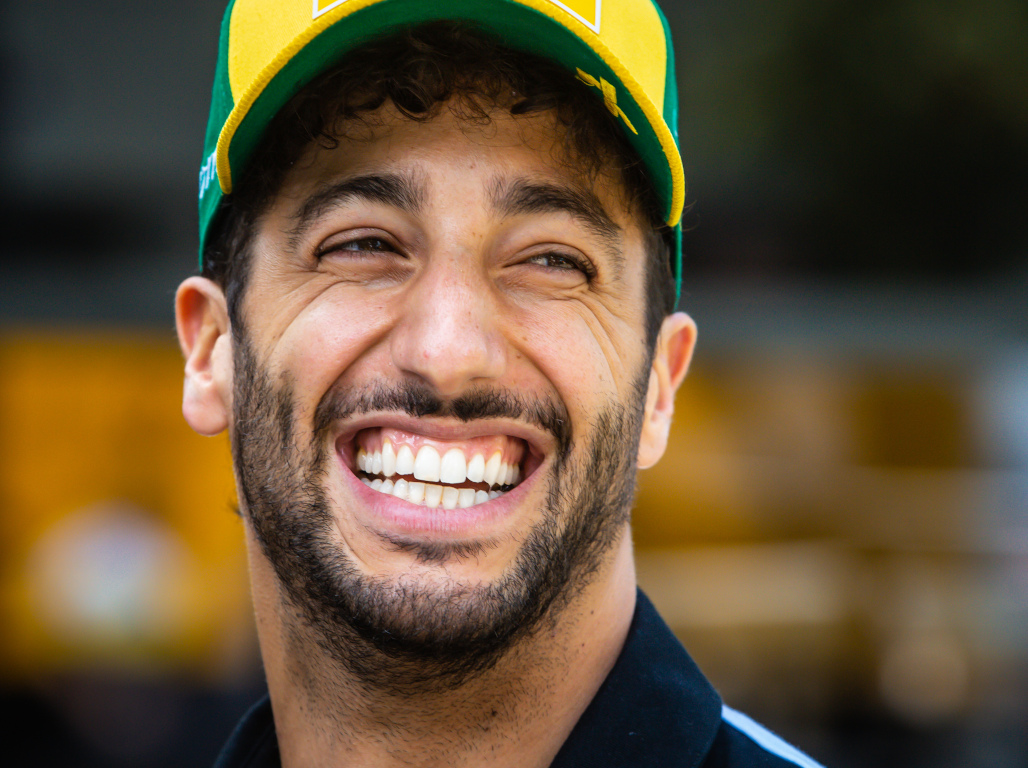 Daniel Ricciardo has said he has chosen to move McLaren next season because their pitch excited him the most out of his available options.
Ricciardo is joining forces with Lando Norris at the Woking team in 2021, replacing the Ferrari-bound Carlos Sainz and ending his spell with Renault after two seasons.
The Aussie said choosing to leave Renault was not an easy decision, but the noise McLaren created in 2019 with their best of the rest finish in the Constructors' Championship was too loud to ignore.
"It's what pitch excites you more than the other," Ricciardo told the F1 Nation podcast.
"You're going with what you feel and think at the time. Last year is our best reference for now and they [McLaren] were the team that made the most noise.
"Mercedes won the championship but it was probably quite clear to most that McLaren made the biggest step of all.
"That was obviously encouraging for them and that's really all you can kind of base it off and then the pitch for the future.
"Obviously they are switching power units so I guess there's a bit they are excited about."
A few voices within the Formula 1 paddock, namely Mercedes boss Toto Wolff, expressed surprise that driver decisions were being made for 2021 despite the fact there has been no racing since December 2019.
But Ricciardo actually thinks there is not too much time to play with in making plans for 2021 and beyond.
He added: "It was by no means an easy decision and not having much to gauge from 2020 was pretty difficult. Vettel's announcement with Ferrari sparked everything and then things were moving pretty quickly around Carlos [Sainz] and all the other stuff.
"Although it seemed like there was still time I don't think there actually was, to make movement if that's what you were going for.
"If you start racing in July, you're not going to find out in the first or second race so you're probably going to wait until August or September to really know where everyone's at and by then it felt it was probably too late to get something you were after."
Head on over to the Formula 1 store for all your official Daniel Ricciardo merchandise
Ricciardo also said his decision to leave Renault was a different thought process compared to when he opted to head out of the exit door at Red Bull.
"There wasn't one deciding factor. It was different to the Red Bull situation, where I felt like it had run its course for me personally," he said.
"I had been there a long time, we tried and tried and I had won races but not the championship and I needed a change. This one I wouldn't say was as clear. It was by no means an easy one and time will tell."
Follow us on Twitter @Planet_F1 and like our Facebook page.