Ricciardo rates French GP performance '-46 out of 10'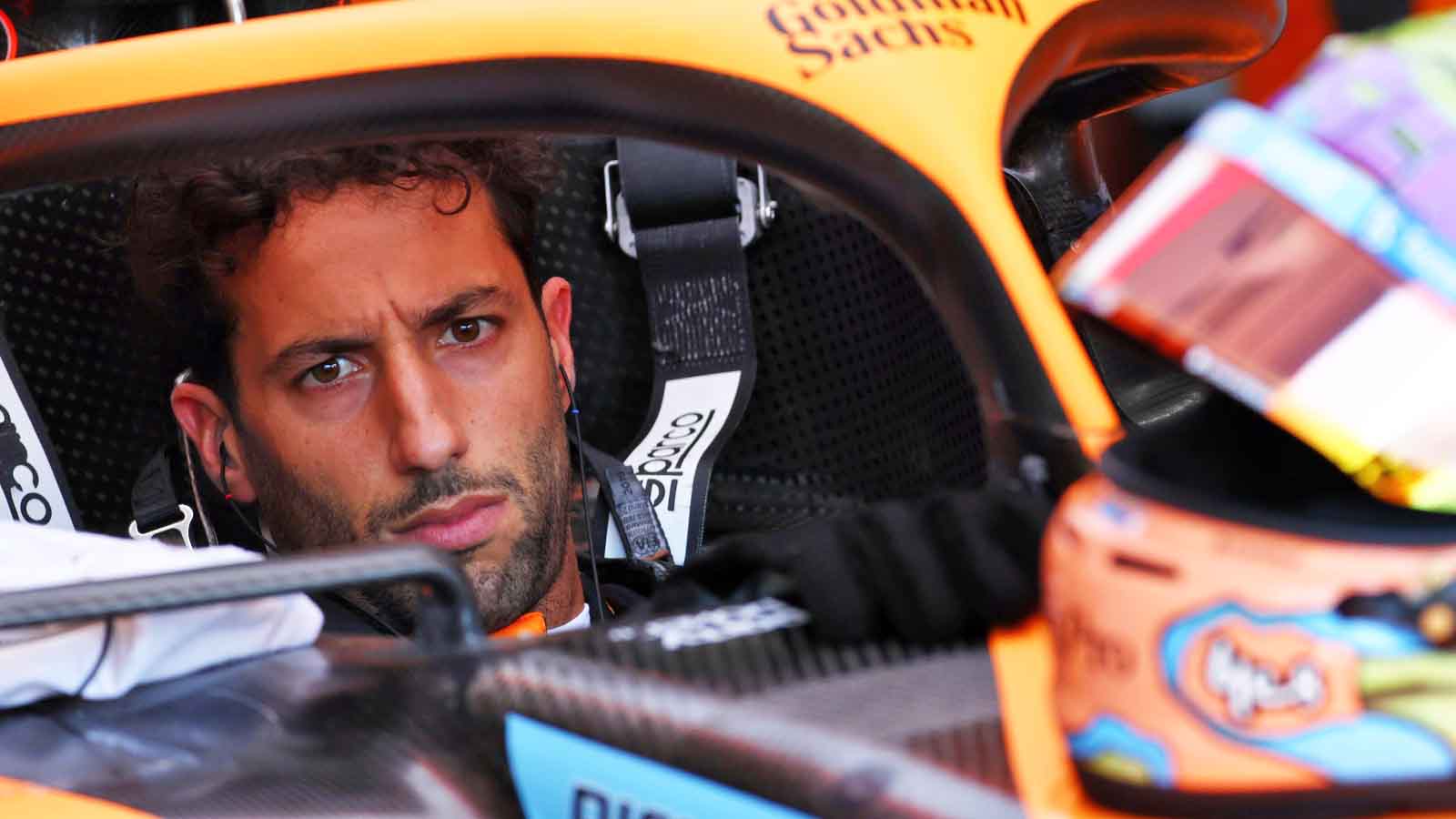 Daniel Ricciardo glibly gave himself a 'minus 46' out of 10 for his performance in France on Sunday, after taking a second consecutive points finish.
The McLaren driver got off to a solid start in the race, but found himself in a long duel with Alpine's Esteban Ocon at Paul Ricard, eventually losing out by being passed in both stints by the Frenchman.
The pair enjoyed a wheel-to-wheel battle through Signes corner and Ocon ended up running slightly wide, with Ricciardo admitting that while it was a "fun" duel, things got a little bit "sketchy" at that point.
But as he came out on the wrong side of the fight, he was not best pleased with the result.
Ricciardo told Sky F1 after a brief chat with Ocon in the media pen: "I tried to hold on to Esteban as long as I could. But yeah, in the end, obviously, he got me there in [Turn] 10.
"The first part of the stint, I felt like I can just stay with him and then when they're kind of getting a bit more out of the tyre or the pace, that's when I started to drop off and lose the grip that is kind of keeping you there with them.
"So yeah, like that tailing off and not being able to then get more out of it is where it's still… that's where the race kind of gets away from me."
The chequered flag waves the #FrenchGP to an end. 🏁🇫🇷 Both Lando and Daniel finish in the points. 👊 pic.twitter.com/1jhAJCiQvP

— McLaren (@McLarenF1) July 24, 2022
The extremely hot conditions at Paul Ricard led to tyre life becoming an issue during the race, and Ricciardo acknowledged his wear was higher than usual from his point of view.
After eventually getting dropped by the Alpine driver, he said McLaren will look into the reasons why he was unable to stay on Ocon's gearbox in the latter part of the race.
He explained: "Not really sure yet [of the problem] obviously, we'll have a look but I don't feel like I'm aggressive on tyres or anything. And you know, there's a lot of [tyre] management, I'm not really sure why I tailed off more, but that's where we'll do our homework."
Then when asked about his thoughts on how he would rate his race out of 10, "minus 46" came the response with a knowing smirk.
Ricciardo's McLaren team-mate Lando Norris took P7 in the race, but the team dropped behind Alpine in the Constructors' Championship after Fernando Alonso and Ocon finished P6 and P8 respectively at their team's home race.