Daniel Ricciardo 'wished the race had ended on lap one' after strong start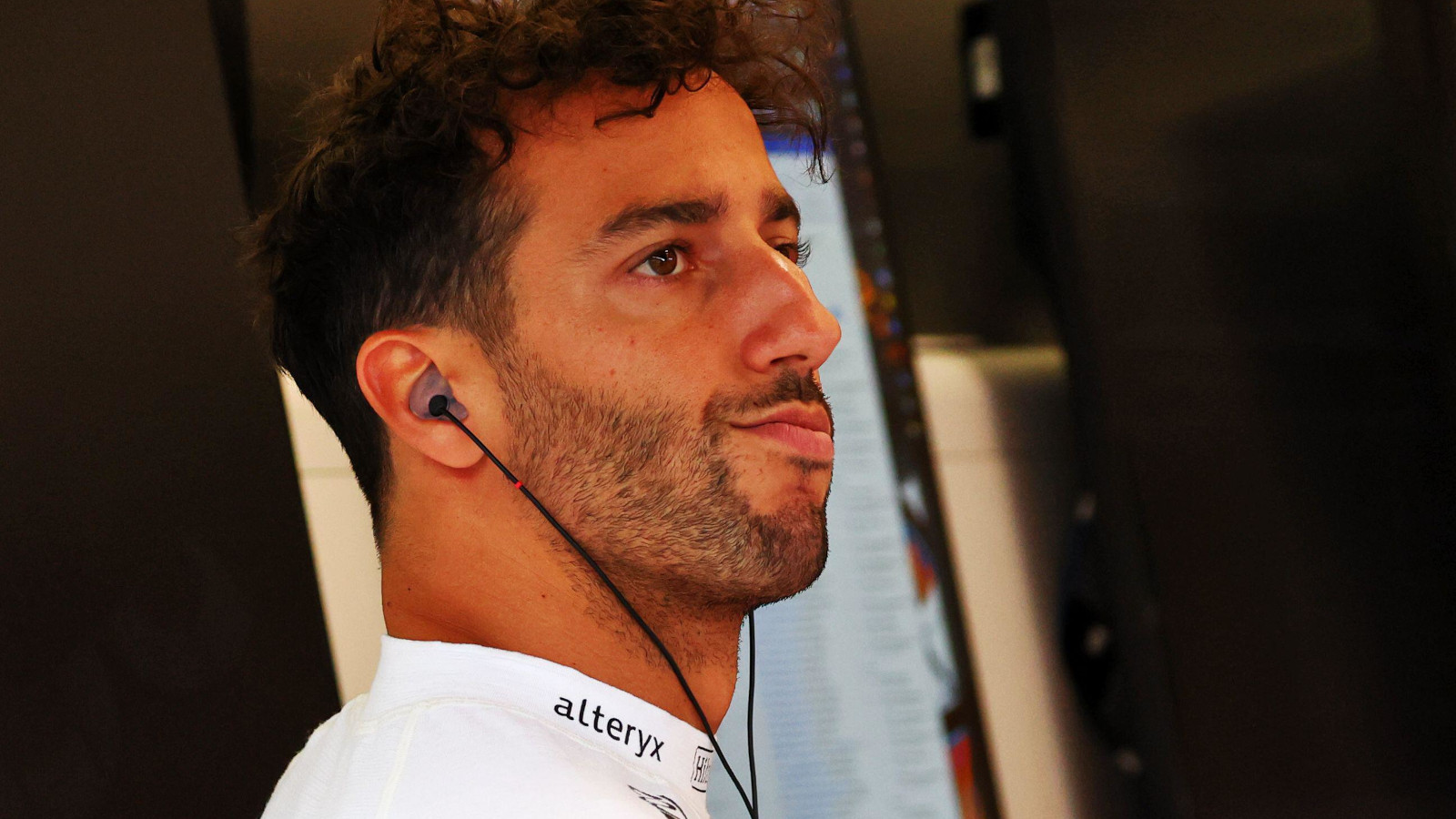 Daniel Ricciardo retired from the Italian Grand Prix and having moved up to third place on the first lap, admitted he had hoped to have seen the chequered flag there and then.
Ricciardo was promoted to the second row of the grid after multiple grid penalties had forced four drivers who qualified in front of him further down the order.
A poor start for his McLaren team-mate Lando Norris saw Ricciardo make the move up into the top three, behind Charles Leclerc and George Russell early on.
He had been running high up the order for most of the race, holding off Pierre Gasly behind, before retiring on lap 47, prompting the Safety Car period which saw the remaining drivers finish under yellow flag conditions at Monza.
This came in part as Ricciardo's car was stuck in gear after retiring, which meant the marshals could not move it back to safety between the two Lesmo corners.
But the Australian said there was not much else he could do in that situation.
"Car switched off, I don't know the details but in simple terms just everything shut off," Ricciardo told Formula1.com.
"So I was in Lesmo 1, fourth gear and then immediately [switched] off, and then obviously stuck in gear so I just tried to pull over to the inside of the track as quick as I could.
"But when I got out of the car, for me to find an opening was difficult. I was surprised there wasn't an opening any sooner, or I guess I passed it probably when I was trying to pull off.
"But obviously then I found out after the race, the race ended under the Safety Car, but if I could have done anything else I would have – but that was all I could do."
After a tough time of things in recent races, Ricciardo had been on for a solid points finish upon returning to Monza, the scene of his only victory for McLaren.
Given the way things had started for him this time around, it was perhaps understandable he wanted to remain where he had been after the first lap on Sunday.
Hang on! Daniel Ricciardo has lost the engine. Safety Car incoming? #F1 #ItalianGP

— PlanetF1 (@Planet_F1) September 11, 2022
"It was nice to start at the front, nice to be on the second row and I got a decent start," he said.
"Obviously [I] was in third [place] and I was kind of hoping the race would end on lap one! Another podium would have been really good, but I didn't have the pace.
"I was fighting. I was trying to hang on with [Pierre] Gasly and he was definitely quicker, so I was happy to hold him off for pretty much the whole race. But I wish we had a bit more to show."
Max Verstappen took his fifth victory in a row by winning at Monza, with Charles Leclerc and George Russell rounding out the podium.
READ MORE: Toto Wolff: 'This time, they followed the rules' after latest Safety Car controversy