Ricciardo was in a 'pretty dark' place after Monza qualy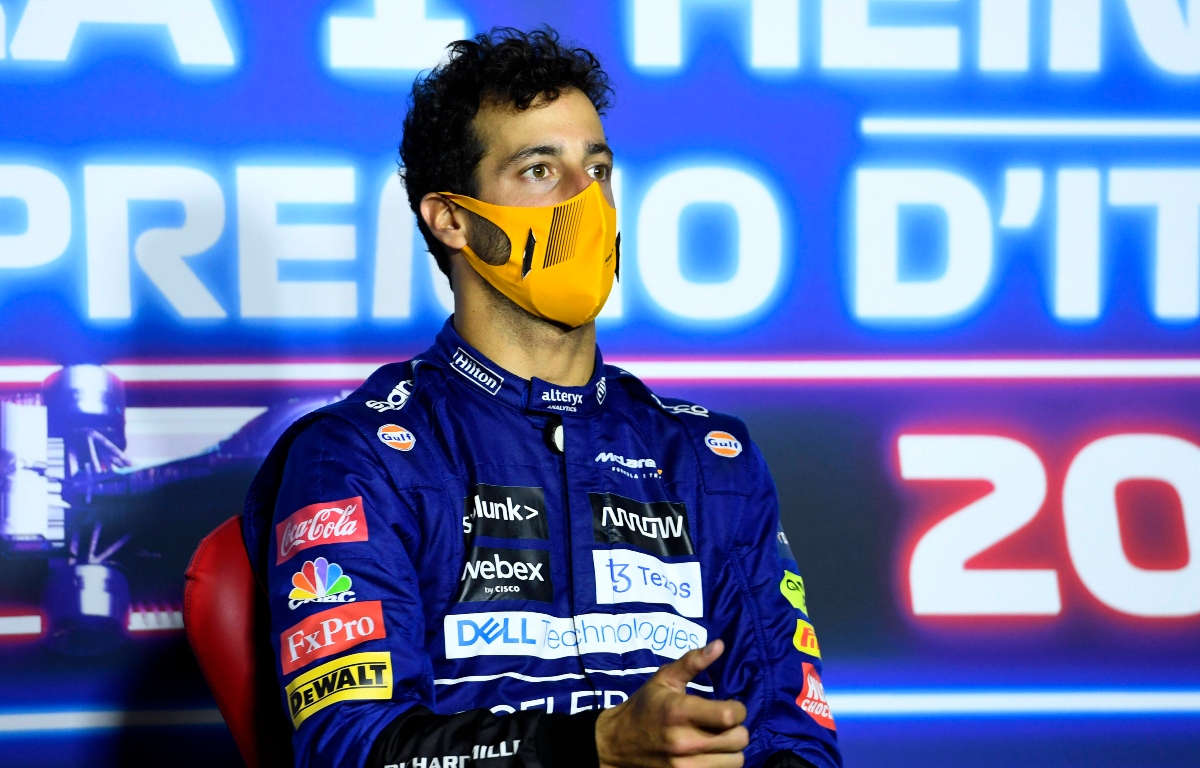 Daniel Ricciardo was in a "pretty dark" place after being narrowly beaten by Lando Norris and Max Verstappen in Friday qualifying at Monza.
The Italian Grand Prix turned out to be one of the best race weekends of the Aussie's career with him claiming his first victory in over three years.
It was made all the sweeter for him by the fact that the first half of the 2021 campaign was a difficult one for him, with him constantly being second-best to team-mate Norris.
In Monza, it was immediately clear that wasn't the case there as he went just 0.006s slower than the Brit in traditional qualifying and less than half a tenth slower than Verstappen.
He wasn't happy with that though, and says that he got "pretty dark" afterwards, which drove him to make amends in the rest of the weekend.
"Friday evening I was just so like… it was pretty dark after the qualifying or whatever we call it on Friday," he told Sky Sports.
"Yeah something in me was like 'I don't want to be here anymore' in terms of like, I want to win, I want to be the guy. And being close, it just wasn't… It just fuelled me more than anything.
"And obviously it was good and the team were like 'It's a good session, you should be happy' and I appreciate that, relative to this year, it was a good session.
"But… I don't know, that's when the competitor in me just really came out.  I can't even explain it, it's just something like a burning feeling inside me and I was just like 'No, it's not good enough.'
"It's easy to say now because I won but honestly there was something that came over me, particularly after Friday evening, and I was on a man on a mission."
We out hereeeeeee (with the trophy ofc)! 🙌 @danielricciardo pic.twitter.com/9lxhvooOZp

— McLaren (@McLarenF1) September 15, 2021
View the latest Daniel Ricciardo merchandise on the official Formula 1 store
Despite his struggles in the first half of the year, McLaren always maintained that they were sure Ricciardo would come good and had no concerns.
He says that just made his inability to get to grips with his car all the more frustrating.
"They've been really supportive throughout," he said.
"And I think that's been some of the internal frustration, that everything around me feels great, it's just that the results weren't there to kind of complete the picture."
PlanetF1 verdict
Daniel Ricciardo's confidence boost after latest win
Daniel Ricciardo picked up his eighth career victory over the weekend, his first since the 2018 Monaco Grand Prix.