Ricciardo: Most satisfying year since 2016
Loving his racing, Daniel Ricciardo says this season he is having the most "fun" he has had out on track since 2016.
Ricciardo has been one of the star drivers in this year's championship.
After mixed results in the opening six races, Ricciardo and Renault have been amongst the most improved.
The Aussie has strung together a run of eight successive top-ten results, including podiums at the Nurburgring and Imola.
Sixth in the Drivers' Championship, Ricciardo is just four points behind Sergio Perez in the battle to be P4, best of the rest.
And he is loving it.
Asked by Autosport if 2020 was his 'most rewarding season since 2016' when he was P3, he said: "I probably have to look back on it when it's all said and done.
"But I think so far, yes. I mean, my enjoyment is really high at the moment.
"I'm loving racing, and I think that was also heightened from the kind of lockdown and missing the competition for longer off-season.
"So having it taken away I think made my desire to come back obviously a lot a lot stronger.
"It's been cool, and you're probably right, 2016 was a really good year I remember with Red Bull, so this is probably the best, or the most satisfying, since then."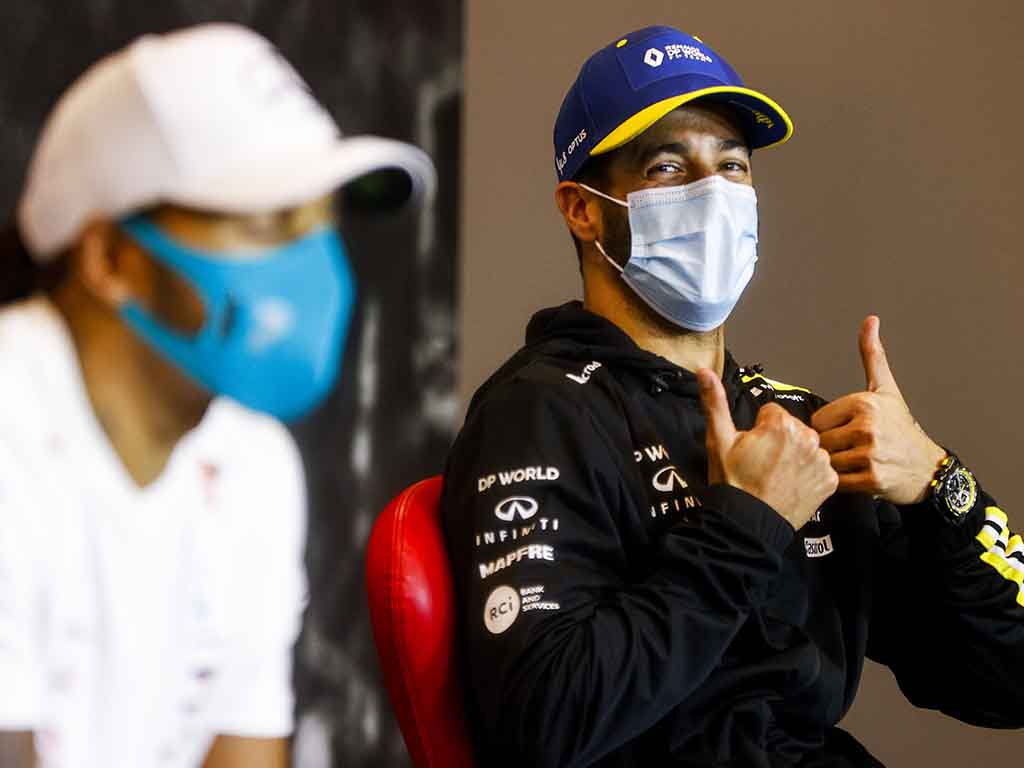 Get your hands on the official Renault 2020 collection via the Formula 1 store
As for his worst year in Formula 1, he reckons that was 2018.
Describing it as emotionally "the most tough" as he realised it would not yield a World title and would in fact be his last with Red Bull, he said: "At the start of the year it looked like maybe I was bidding for a World Championship, and then mid-year I realised that I wanted to move on, and then towards the end of the year it was DNF after DNF.
"So there were a lot of emotions that year, so to this day I think that was the most tough year for me emotionally, and how it played with me a little bit.
"Last year it was still fun, even though we didn't really get the results we were after, it was still fun to try and build with a new team.
"This year it's definitely been more fun, because that building has delivered some really good results."
Ricciardo is leaving Renault at the end of this season having already signed with McLaren before the 2020 championsihp got underway.
Follow us on Twitter @Planet_F1 and like our Facebook page.