'Our necks are going to want to fly off'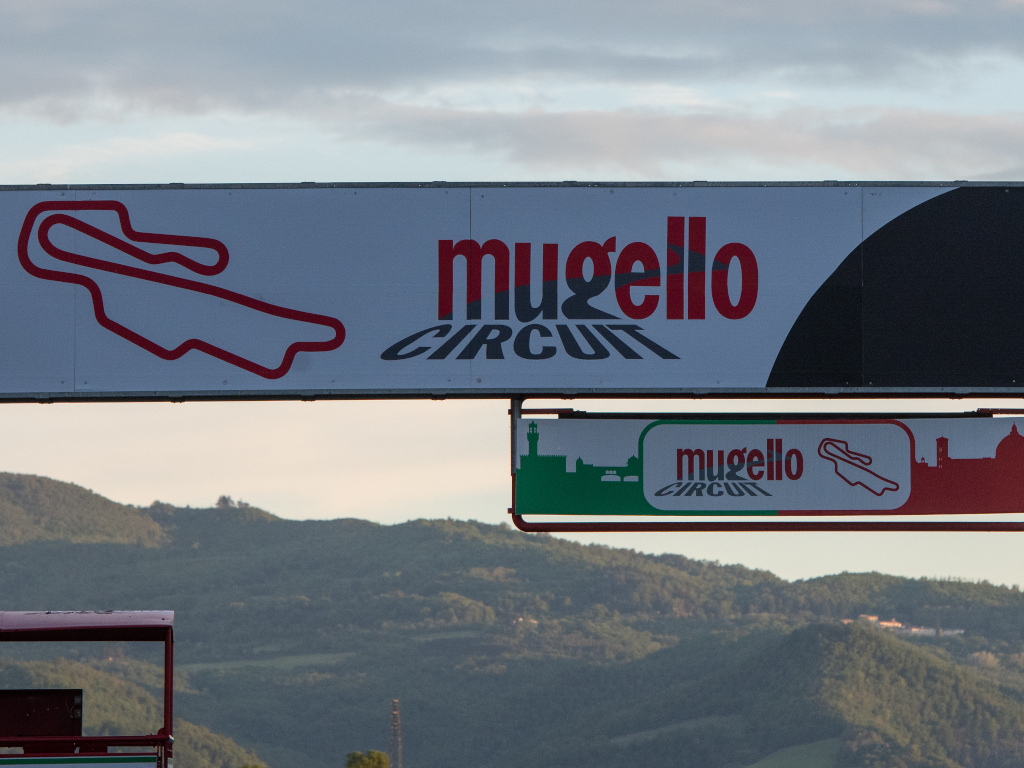 The F1 drivers will feel the strain at Mugello with Daniel Ricciardo saying "necks are going to want to fly off" through the direction changes.
This weekend Formula 1 is racing at the Mugello circuit for the very first time.
The Ferrari track is playing host to the Tuscan Grand Prix, the Scuderia's 1000th race in the sport.
Putting in 59 laps on Sunday promises to a true test for the drivers given that the Mugello circuit features more medium-to-high speed corners than a typical F1 track.
"I'm really excited to drive a modern Formula 1 car at Mugello," said Ricciardo.
"I've been there in 2007 for Formula Renault and in 2012 for an F1 test.
"It's so fast and flowing, it has a nice rhythm and it's going to be a lot of hard work at the wheel.
"I think all our necks are going to want to fly off because of the changes of direction and medium to high speed corners!
"It's going to be pretty awesome."
This track 😍

Ride onboard with @Marc_Gene around Mugello 🤯

Presented by @ShellMotorsport #essereFerrari 🔴 #TuscanGP #SF1000GP 🏁 pic.twitter.com/zwQVlJZEOK

— Scuderia Ferrari (@ScuderiaFerrari) September 9, 2020
The new F1 2020 game is out now! Order for PS4, Xbox One and PC
Asked about the best spots for overtaking, he said: "For racing, it's difficult to know where it'll be good to overtake in these current cars.
"I'd say Turn 1 is going to be the best place, but I think we're going to be braking late and deep into there as it's quite a long corner.
"It's going to be hard to send it from far, but that will be the challenge. The last corner is long and quick and hopefully there will be a few lines we can take to get closer to another car.
"I do think qualifying will be crazy there and a lot of fun."
Ciao @MugelloCircuit 😍 #TuscanGP #SF1000GP #essereFerrari🔴 pic.twitter.com/8xVrlVxboB

— Scuderia Ferrari (@ScuderiaFerrari) September 10, 2020
Former F1 driver Giancarlo Fisichella spoke to Motorsport.com about the Italian circuit, saying Arrabbiata 1 and Arrabbiata 2 will be "amazing" as the drivers take the double right-hander sequence flat-out in qualifying.
"The most exciting and difficult part of the circuit, Arrabbiata 1 and Arrabbiata 2 is going to be flat in a qualifying session at over 260/270km/h," he said. "Amazing."
He added: "The lateral G is over four, but I think in a qualifying session it will be even over five, which is incredible.
"And the speed at the moment here is 244/245km/h, but, as I told you, it is going to be over 270km/h in a qualifying session."
Mercedes simulator driver Esteban Gutierrez says the G-forces will be "incredible".
"We get into Arrabbiata one and Arrabbiata two basically completely flat-out," said the Mexican driver. "So you can imagine the amount of G-forces the cars are going to be generating through those corners, it's going to be just incredible.
"It's an incredible track.
"You have very high-speed chicanes, basically, most of them. Some of them are faster than others. You have to be very precise on the lines, entries to really get the car well-settled."
Follow us on Twitter @Planet_F1 and like our Facebook page.