Ricciardo 'still not quite nailing' the McLaren style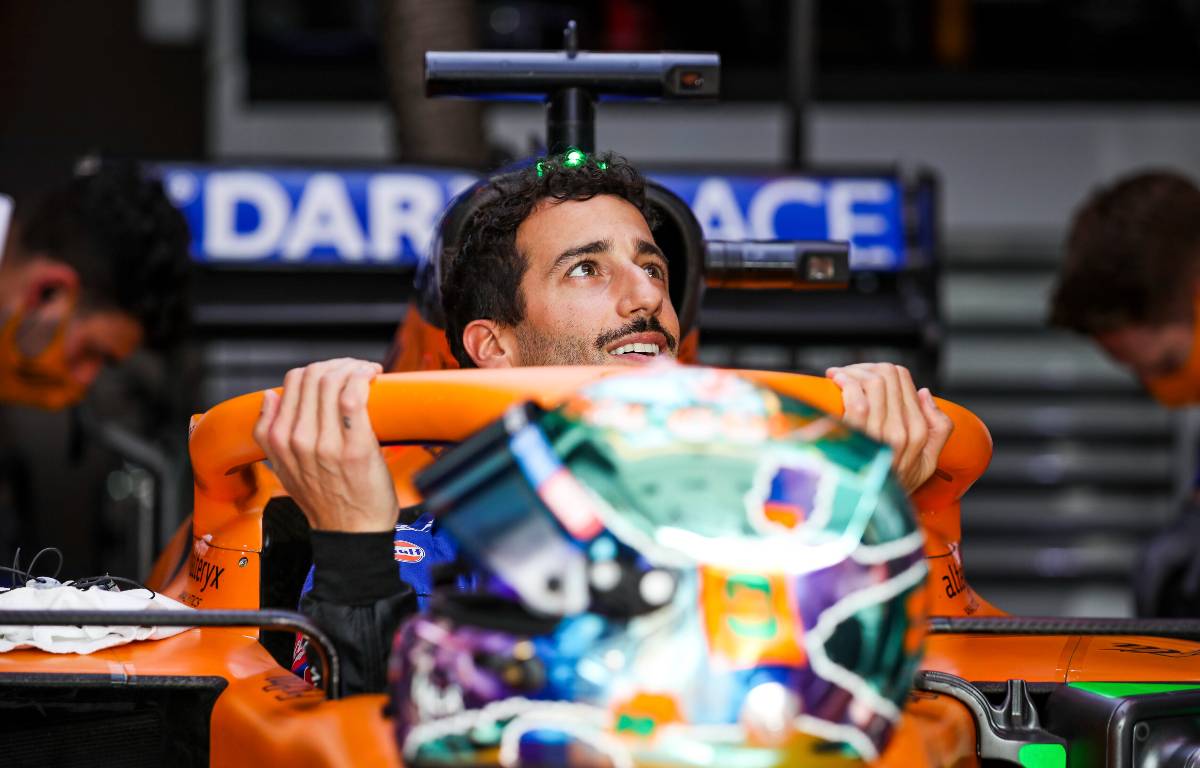 Daniel Ricciardo admits he is still struggling to perfect the "McLaren style" of driving after the promise offered by his Monza victory.
The Australian is enduring a disappointing first season with McLaren in which his surprise Italian Grand Prix triumph stands out as brightly as his papaya-liveried car does on the grid.
Apart from that there have been no podium finishes for Ricciardo, although P4 in Russia and a couple of fifth places can be classed as highly respectable.
But recently, there has been another downturn and the 32-year-old could manage only 12th in Mexico and Qatar, while Sao Paulo ended in his first retirement for McLaren due to a loss of engine power.
Although the team have fallen adrift of Ferrari in the Constructors' Championship, it has still been Lando Norris carrying the fight for McLaren – and Ricciardo says he is not yet where he wants to be in terms of getting everything he can from the car.
"Those kinds of long and medium-speed corners in Qatar are where our car is challenged the most," said Ricciardo, quoted by Motorsport Week.
"That's where the McLaren style is the one and only style to get it through those corners quickly.
"I think Lando is definitely doing a better job in those corners. I'm still not quite nailing it. It's the way you enter the corner and combine the brake with the turn in. I'm trying to get the car to do something and it still turns but it doesn't get through the corner as quick.
"It's just half a tenth, but half a tenth in those long corners add up to three or four tenths, so it's really just that.
"It's definitely a weakness of the car, but ultimately still the weakness of me not being able to get the car working well in limited areas."
Ricciardo thinks the extra two years Norris has had with McLaren continues to give the Briton an advantage with the MCL35M.
"I can see the difference in the driving and why I'm running into some of these problems," added Ricciardo. "If it was easy, I would have perfected it already.
"I think Lando is driving very well. Any questions about him, he has proved to everyone this year that he's top level.
"But also having the three years with the same car has helped him dial that in.
"I definitely think I've improved my style from the beginning of the year. But there's clearly yet another step to make at some of the sort of tracks where he's more on top of it than I am."
Planet F1 verdict
Ricciardo still not nailing McLaren driving style
Daniel Ricciardo believes that he still hasn't nailed McLaren's driving style.