Ricciardo can't resist a giggle at 'Nico Vlogsberg'
Whether it is just a play on words or there is more to it, something about Nico Rosberg's new career makes Daniel Ricciardo want to chuckle.
Since he walked away from the Mercedes garage for the last time at the end of 2016 as World Champion, Rosberg has embarked upon a variety of new projects.
On his Twitter profile, Rosberg refers to himself as a sustainability entrepreneur and is also an Extreme E team manager and Sky TV pundit for their English and German language stations.
But the 35-year-old also has his own YouTube channel and his words about the Baku circuit ahead of the Azerbaijan Grand Prix have provoked quite a bit of response, having referred to how dangerous the barrier is that divides the pit-lane entry from the track.
In his video preview, Rosberg said: "Imagine something breaks on the car here. You're at 350kph. On the left, there's just a wall and it's facing you. If something breaks and you're in that wall, it's the end, there's no more you. To go by there just feels ridiculously wrong."
View the latest Daniel Ricciardo merchandise on the official Formula 1 store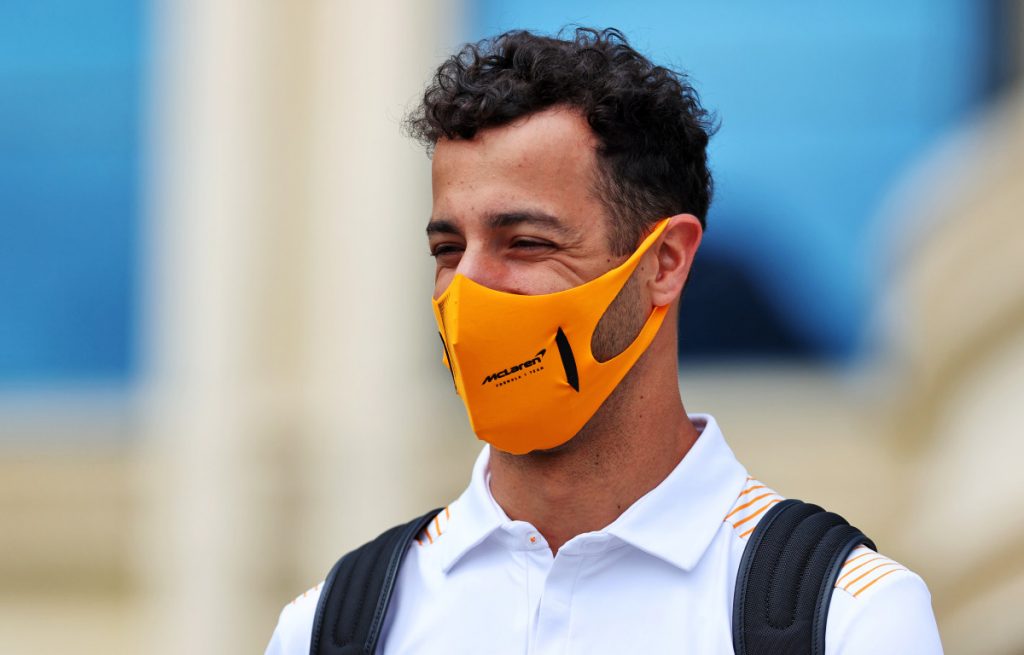 Asked for his reaction, Ricciardo said he disagreed – and appeared more interested in a pun based on his former rival's name and his new role as a vlogger.
"It's quite like a fun pit entry actually," the Australian told reporters, having been quizzed about it in relation to the high-speed crashes due to tyre failures that happened to Max Verstappen and Lance Stroll along the pits straight.
"It's quite intense because you come at such high speed and then you've got a chicane. It's one of the more entertaining ones, so I'm okay with it."
Ricciardo then added: "Obviously, I just get a giggle when I hear…when you said 'Nico Rosberg with the vlog'. I hear in my head 'Nico Vlogsberg'.
"I don't know if you've heard that nickname for him but it makes me chuckle."
The Australian finished ninth in the Azerbaijan Grand Prix and continues to make only steady progress in adjusting to the McLaren MCL35M having joined the team this year.
On a much more serious note in his post-race media interviews, Ricciardo was keen to pay tribute to Mansour Ojjeh, the original co-owner of McLaren whose passing was announced on the morning of the race in Baku.
Unprompted, Ricciardo said: "I just want to send love to Mansour and his family. Obviously he was a big part of the team and it was very sad news. I just wanted to send condolences to the Ojjeh family."