Daniel Ricciardo has 'no secrets' about his future; nothing 'teed up' yet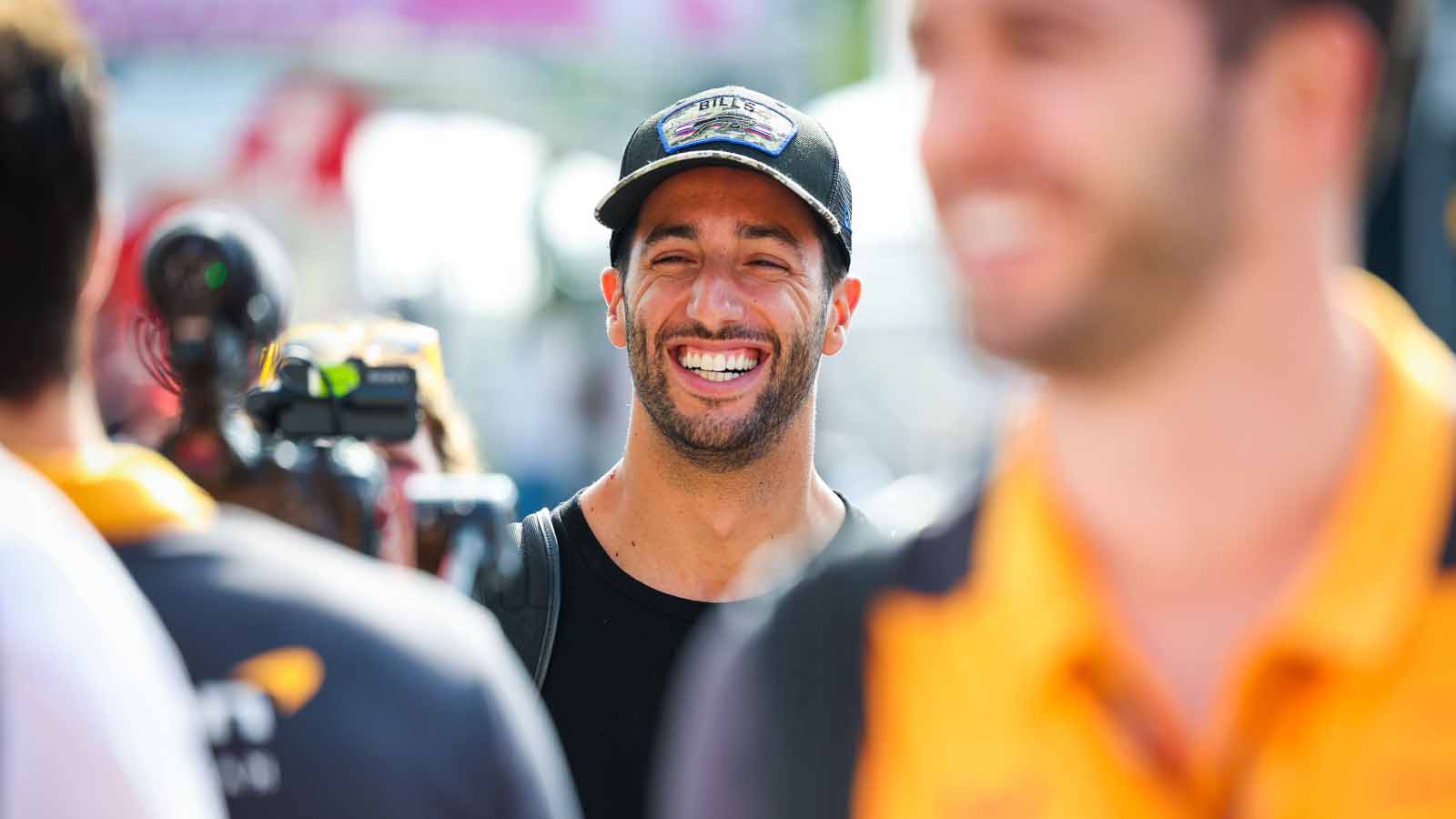 Daniel Ricciardo has said the situation around his future is "complex", but nothing has been decided around his plans just yet.
Ricciardo will leave McLaren at the end of the season, a year before the contracted end of his deal with the team, after a difficult time with the team that has seen them opt to sign Formula 2 champion Oscar Piastri to replace him in 2023.
This has left the eight-time race winner without a seat on the grid for next season, with only a handful of drives left up for grabs heading into next year.
Ricciardo has spoken before about his phone having been ringing about his availability, but no move has yet come to fruition – and he said he is taking in the options in front of him before taking his next step, and he has kept nothing under wraps publicly.

"I'm really assessing everything," Ricciardo said ahead of the weekend at Monza.
"In short, I don't have anything teed up yet, like, I don't have anything confirmed. And I think when I do, I'll be the first to tell you.
"So there's no reason for me to hold back any information now. There's no secrets. It's kind of all open and out there.
"So I'm sure over time the right thing, whatever that ends up being, will make sense. And I think as well, it's not just about what's right for next year, it's what's right for my future. You know, it goes beyond 2023. So it's complex, but when I know, you will."
Ricciardo returns to Monza at the weekend after taking a thrilling victory there last season, comfortably the biggest achievement of his time at McLaren to date.
Given the amount that has gone at McLaren on in the time since he took to the top step last season, it would be easy for those memories to have dimmed – not the case, according to the Australian.
"No, it's still there. Everything's still there," he said.
"I don't want to say we're going to repeat it this year, but obviously just coming into a circuit with those good feelings and good memories and stuff is cool.
"Take the win away, I've always just come to this track and enjoyed my time here and it's a circuit that I have fun on. I saw they resurfaced a few corners, but I think the track is still the same, the character of the track is still the same. So looking forward to going out here and getting my teeth stuck in."
Read more: Lewis Hamilton to start at the back of the grid for Italian Grand Prix