Ricciardo: Formula 1 made right call to award points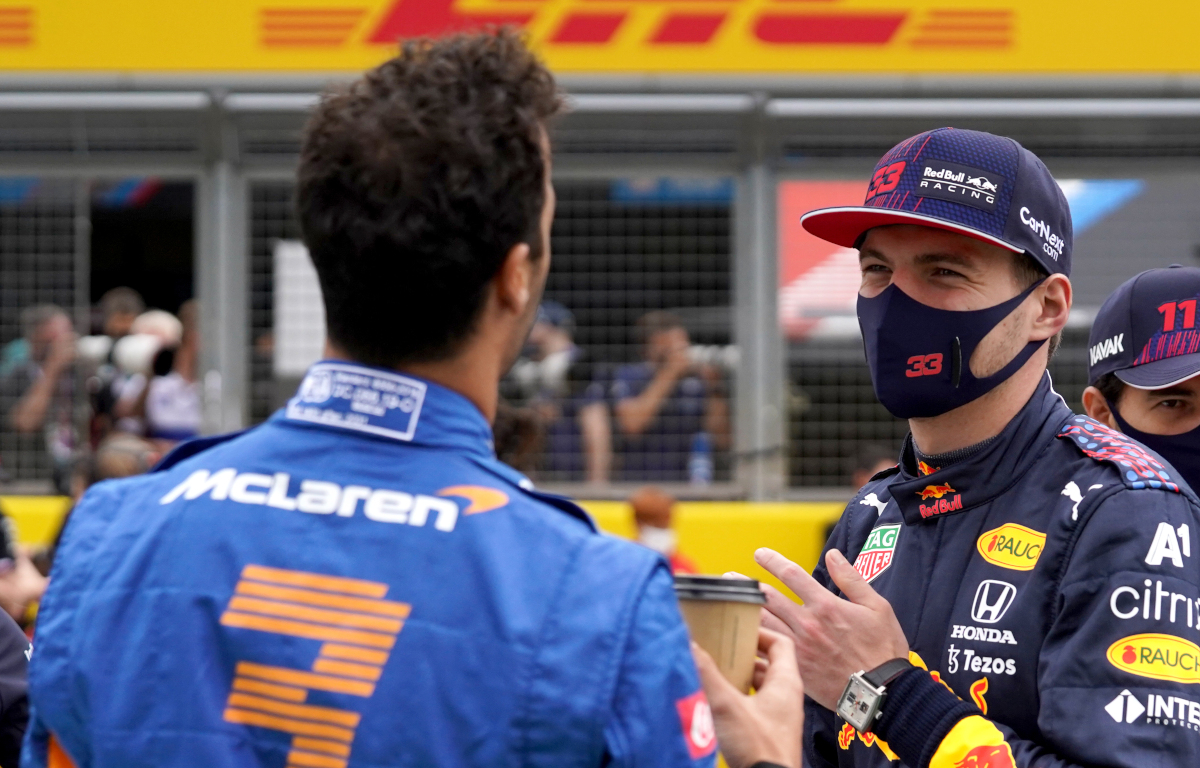 While many are questioning F1's justification in handing out points for what was effectively a non-race, Daniel Ricciardo says it was the right call.
An extremely wet Sunday at the Spa circuit saw Formula 1 put in a two-lap race behind the Safety Car in order to have a result for the Belgian Grand Prix.
But, running behind the Safety Car, the drivers weren't allowed to pass one another, completing the grand prix in the order in which they started it.
That, penalties excluded, was based on their qualifying classification with pole-sitter Max Verstappen taking the win ahead of George Russell and Lewis Hamilton.
Ricciardo, who qualified P4, finished P4.
With less than 75 percent of the race completed, half points were awarded to the top ten.
Ricciardo says Formula 1 made the right call, adamant it would have been "unfair" not to reward Verstappen's "hard work".
"To be honest, I don't know yet if it's completely good or not," the McLaren driver said to Motorsport.com Netherlands, "but you can say it would be unfair not to hand out anything.
"Max did the hard work on Saturday, put his car on pole and probably would have won under these conditions because he was the only one with decent visibility.
"If I did not give any points at all, then in my view that would be unjustified."
Lewis Hamilton's championship lead has been cut to 3 points #BelgianGP 🇧🇪 #F1 pic.twitter.com/bTMiRViRxy

— Formula 1 (@F1) August 29, 2021
View the latest Daniel Ricciardo merchandise on the official Formula 1 store
Ricciardo, though, seems to be alone in his opinion that points were justified.
Sebastian Vettel, who was P5 in both qualifying and the grand prix, said it was a "bit of a joke, no? That's a joke.
"If you want to get a reward for qualifying, you should get points for qualifying. What did we do today [to earn the points]? I don't know."
Ricciardo, though, reckons he earned those points because of his Saturday showing.
Asked if the points were a reward for his qualifying efforts in the rain, he replied: "Certainly.
"If I now look back on Saturday, I am very happy with qualifying. It already had the power and the charisma [to justify such a reward].
"Fortunately, we will never end up in this situation again. Hopefully this will also be the very last time."