Ricciardo has moved past 'bitter' feeling of no title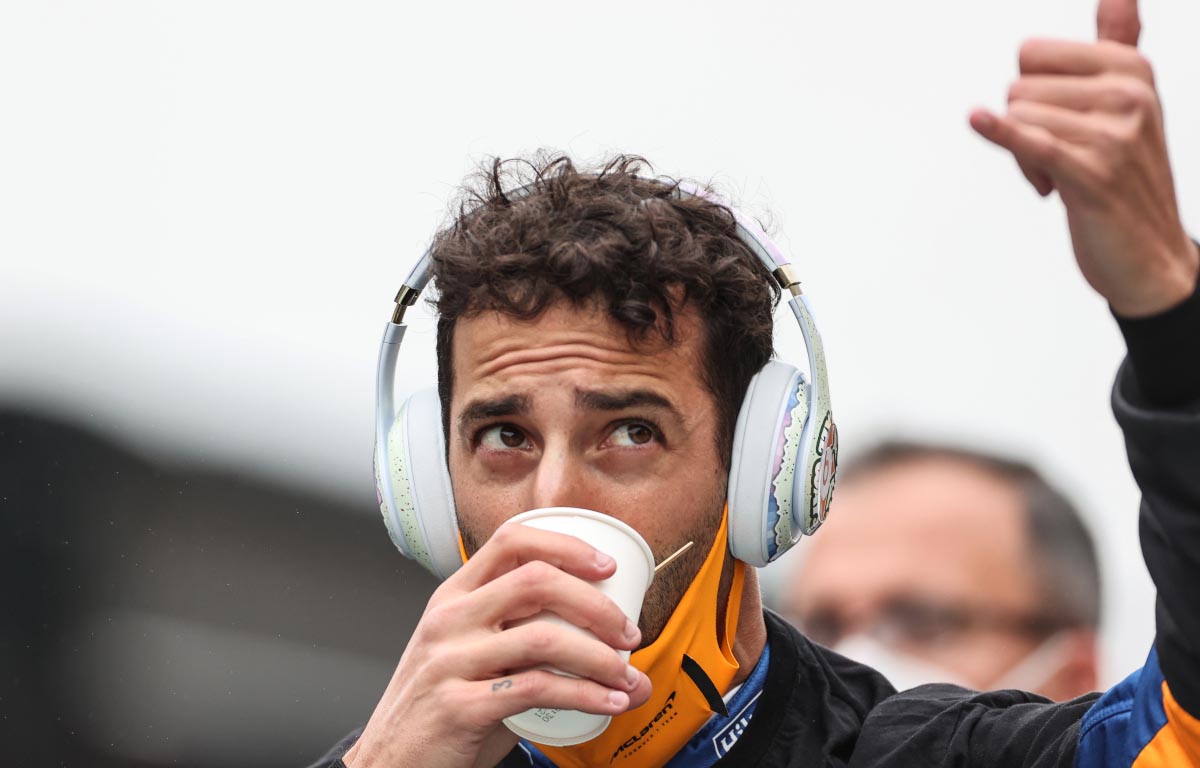 Daniel Ricciardo has said he was "bitter" in the past about not having a World title to his name, but time has given him perspective about it.
The McLaren driver took his eighth Formula 1 victory at Monza, but has largely struggled this season up against Lando Norris on the other side of the garage.
His move to Renault proved to be unfruitful for him, and he is still largely running in the upper end of the midfield with his current team, meaning he has not been able to challenge at the front on a regular basis.
However, where he admitted he would have been angrier at this outcome before, he does not feel that leaving Formula 1 without a title now will count as a "failure" – but becoming World Champion is still very much his aim.
"There was a time where I was a little bit bitter, like, 'I should have had a title by now, this sucks, why don't I, wrong place, wrong time', or this or that," Ricciardo said on Formula 1's Beyond the Grid podcast.
"But maybe that's the growth in me or the maturity where I don't think that any more. I'm still here because I believe I can win a title, and I want to win a title.
"But I'm at peace with whatever happens, as long as I go out and leave it all on the track, I'll get fulfilment."
Like I'm not excited as it is for Austin! Wow 😃😃😃 https://t.co/W4HRuAL4pW

— Daniel Ricciardo (@danielricciardo) October 16, 2021
View the latest Daniel Ricciardo merchandise on the official Formula 1 store
"Say I'm at McLaren for five years, and we don't get a title, I don't want to look back on the five years as a failure," he explained.
"Because then it's like, 'OK, that's five years of my life that I'm just flushing down the toilet'. Five years of your life is a lot of time.
"That's maybe the mindset switch that I've made. Don't get me wrong, it has not made me any softer or less driven or less motivated. But I want to enjoy my time here in the sport.
"The goal is to be World Champion, and I think that is why I will wake up every morning with the desire to do this. But I don't want that to dictate my whole happiness.
"I've been doing this 10 years. I'm not world champion yet, so there's no guarantee it will happen.
"I just don't want to put all my eggs in one basket and then be miserable for the rest of my life because I haven't done it.
"Winning in Monza was probably all I needed to give me all the happiness in 2021. That also proved that you can get so much from not just the world title."
McLaren still looking for hangover cure after Monza
McLaren need a strong performance at Austin to keep Ferrari behind.