Freezing out Ricciardo would make 'no sense'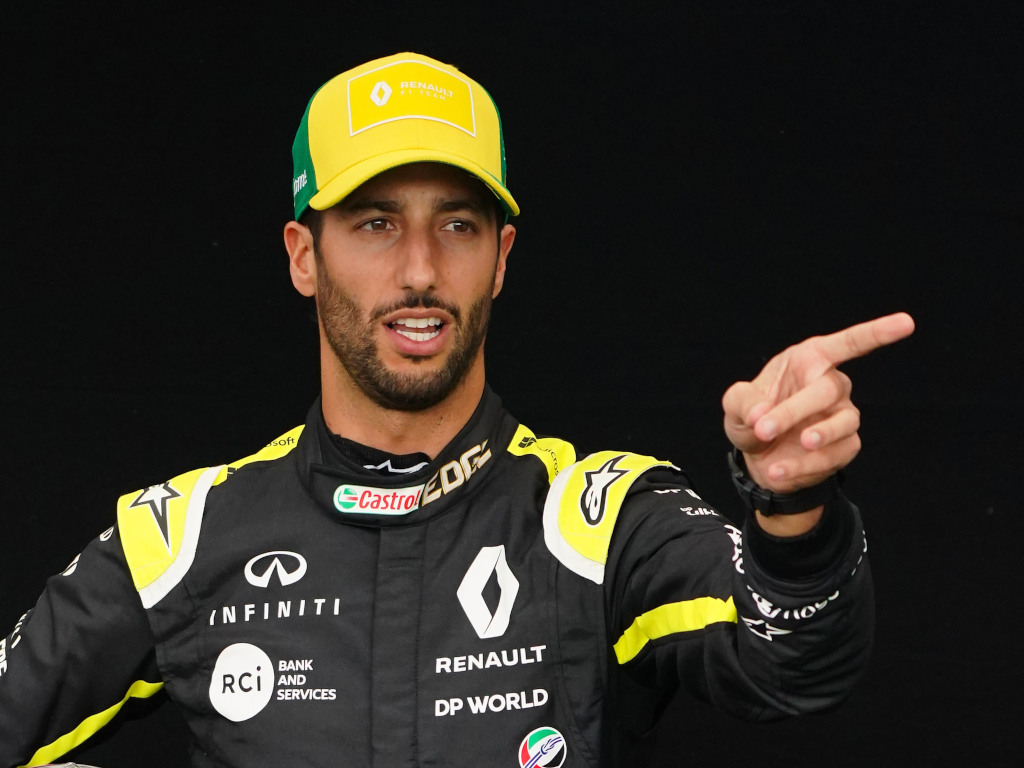 Renault boss, Cyril Abiteboul, has said Daniel Ricciardo will still be involved in the car's development process even though he is moving to rivals McLaren.
The Aussie will be leaving the Enstone team following a two-year spell after deciding to replace the Ferrari-bound Carlos Sainz at McLaren for the 2021 season.
But that imminent move does not mean Ricciardo will be completely frozen out by Renault when it comes to developing the R.S.20, which will be very similar to its successor next year as most parts are staying the same until the regulations overhaul finally kicks in for 2022.
Get your hands on the official Renault 2020 collection via the Formula 1 store
"It would make absolutely no sense, and Daniel will be fully involved in the development process of the car also, because the car is more-or-less frozen between this year and next year," Abiteboul said during a conference call, quoted by GPFans.
"Also McLaren will have to use all their tokens on pure chassis-engine integration, so [there will be] no performance development there.
"That will give us the opportunity to work extremely normally with Daniel.
"Obviously, he won't be exposed to 2022, but frankly we would not do that anyway, becuse it's still a bit far away from a driver perspective."
Abiteboul went on to say that he feels confident about a Renault resurgence in 2020 after taking a backward step in 2019 and also wants someone with the same attributes as Ricciardo when it comes to replacing the Aussie for next season.
"As Daniel has said, we have a mission, we are on a mission. We have some frustration with last year, how we did, and I really believe that we can do better this year," he added.
"We certainly have a car that should allow us to do better. That is the focus on here and now.
"What I can say is, Daniel is a great driver and a great personality, and that will be the profile for anyone who comes next, but right now, we're focusing on what we need to do."
Ricciardo, meanwhile, is not feeling any awkwardness as his time with Renault starts to come to an end.
"From my side it's like, OK, there's still a ton of people within this organisation who are really happy to have me here and who are excited to see me drive a black and yellow race car," Ricciardo said via Channel 4.
"So obviously again, I'll do it for myself because I want to compete and race but I still want to give back to them everything I signed up for."
Follow us on Twitter @Planet_F1 and like our Facebook page.