Ricciardo still not reaching '10 out of 10' with McLaren
Despite his improved performances since the summer break, Daniel Ricciardo admits he's still trying to adapt to driving his McLaren.
Ricciardo's struggles in the first half of the season have lessened since Formula 1 broke up for summer, having won the Italian Grand Prix and recorded further top-five finishes in Russia, America and the non-event of Belgium.
Having been out-classed by Lando Norris in the first half of the year, Ricciardo has scored 19 more points than his McLaren team-mate since Formula 1's return at Spa, showing that he is getting closer to his illustrious best.
In among his improved showings, however, he has still had a couple of off-colour weekends, by finishing outside of the points in the Netherlands and Turkey.
He admitted he's not shocked by the up-and-down results he's had of late, as there is still performance for him to find through adjusting how he drives the MCL35M.
"I wouldn't say a surprise," he said.
"I would say there's still an element of me not being, let's say, 10 out of 10 with the car. There are some corners where I'm still trying to adapt to a bit of a McLaren style."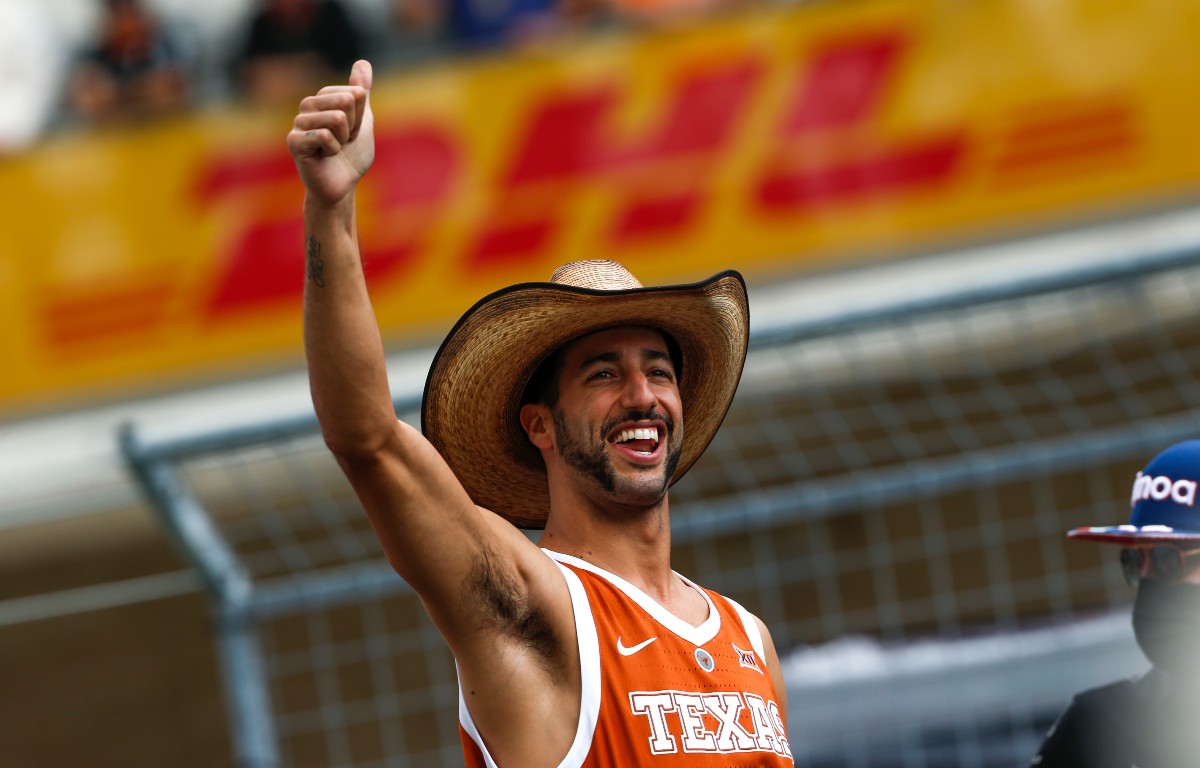 Looking ahead, Ricciardo recently spoke of his excitement for how 2022 will pan out with his team, but his current focus is how he will perform in Mexico City at the weekend.
The altitude, long start/finish straight and variation of the speed of the corners provides a unique challenge for the drivers, and he feels McLaren could be in the mix at the weekend.
"If I quickly think about Mexico, I'm not really sure, with the corners, what style I'll need to take," said the Australian, quoted by GPFans.
"I think the middle sector, the fast stuff, we should be pretty good."
McLaren remain locked in a tight battle with Ferrari to take third place in this season's Constructors' Championship, and the Scuderia's recent improvement showed itself by Charles Leclerc finishing 25 seconds ahead of Ricciardo in Austin – with only a 3.5-point gap separating the teams with five races to go.
But alongside the fight with their immediate rivals, the 32-year-old said he expects other cars to get involved in their battle at the weekend.
"The thing is with F1 this year, where it's so close with some of the teams, sometimes a team can surprise you," said Ricciardo.
"AlphaTauri has shown at some races they are ahead of that midfield, and probably sometimes you don't really have an answer.
"[So] It's not all maybe me and my feeling with McLaren but the field in general. In Austin, I don't think we expected to be so clear – the field spread was pretty big."
McLaren under pressure from Ferrari?
The gap between McLaren and Ferrari is now only three and a half points.