'Ricciardo went completely off the radar at Silverstone'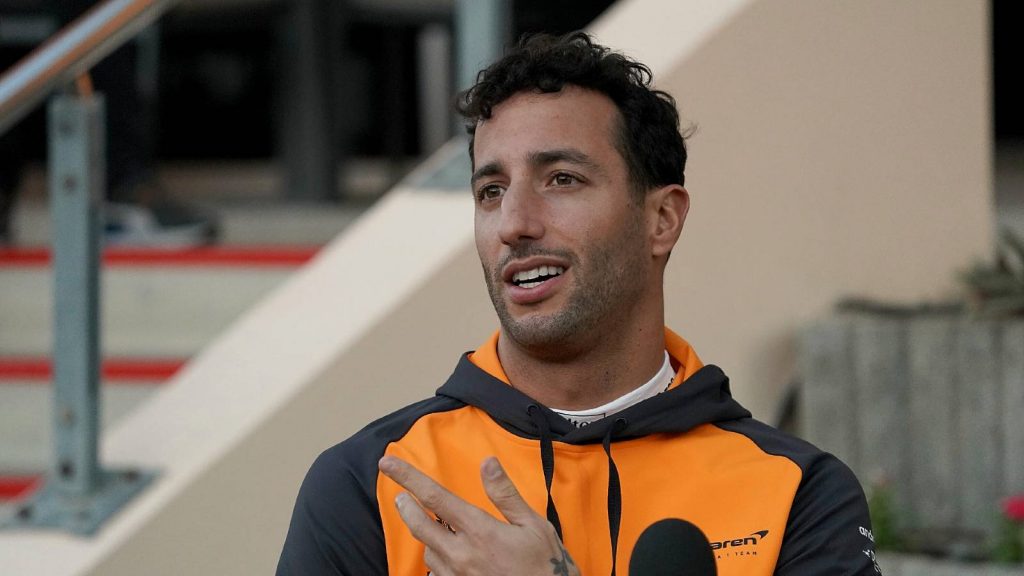 Daniel Ricciardo went "completely off the radar" at the British Grand Prix with F1 Nation pundits saying there are "a lot of questions that need answers".
It seems every time Ricciardo's name slips off the headlines, the Australian has another lacklustre grand prix and once again Formula 1 fans are left wondering what is going on with the driver.
Ricciardo had another such race at the British Grand Prix.
Qualifying P14 to Lando Norris' P6, the McLaren driver wasn't able to work his way into the points and finished P13, second last, while Norris added to his points' tally with a sixth-place result.
Hear from @DanielRicciardo after a difficult day at Silverstone. 🇬🇧 Next up… Austria. 👊#BritishGP 🇬🇧 pic.twitter.com/0VJ91gn997

— McLaren (@McLarenF1) July 4, 2022
"Where was Danny Ric?" asked 1996 World Champion Damon Hill. "What happened to Danny Ric this weekend? He went completely off the radar."
Hill isn't the only one wondering, so too is Ricciardo.
According to Natalie Pinkham: "He says he's still looking for answers. I mean, there was a lot of head scratching in the pen. He said, 'I haven't got the answers'."
Ricciardo, though, hasn't had them "all season" says Tom Clarkson.
Although he bagged the team's only win in 2021, he was beaten most days by his team-mate Norris and lost out to the Briton in the championship.
This year he again trails him, 15 points to 58.
Clarkson said: "You say Daniel still looking for answers, but I kind of feel he's been looking for answers all season. Is that unfair?
Pinkham replied: "I don't think it is unfair, I think by his own admission, yeah, there's a lot of questions that need answers and he hasn't gotten them yet.
"He went out on the hards couldn't kind of get heat into the hards, came in and put softs on because he had a DRS issue – his DRS was jammed open. So he came in and swopped to softs but you know, didn't benefit from that."
Ricciardo conceded that he was baffled by his "zero pace".
He added: "Obviously a little bit confused by that at the moment. It's clear what I felt, but the reasons why I'm obviously not sure.
"It was just a bit odd, so we have a bit of investigating to do. Hopefully we find some answer."
Torquing Point: Reviewing a classic British GP
Henry Valantine is joined by Jon Wilde and Oliver Harden to dissect an incredibly dramatic British Grand Prix.