Daniel Ricciardo has been 'refilled with optimism' after Monza qualifying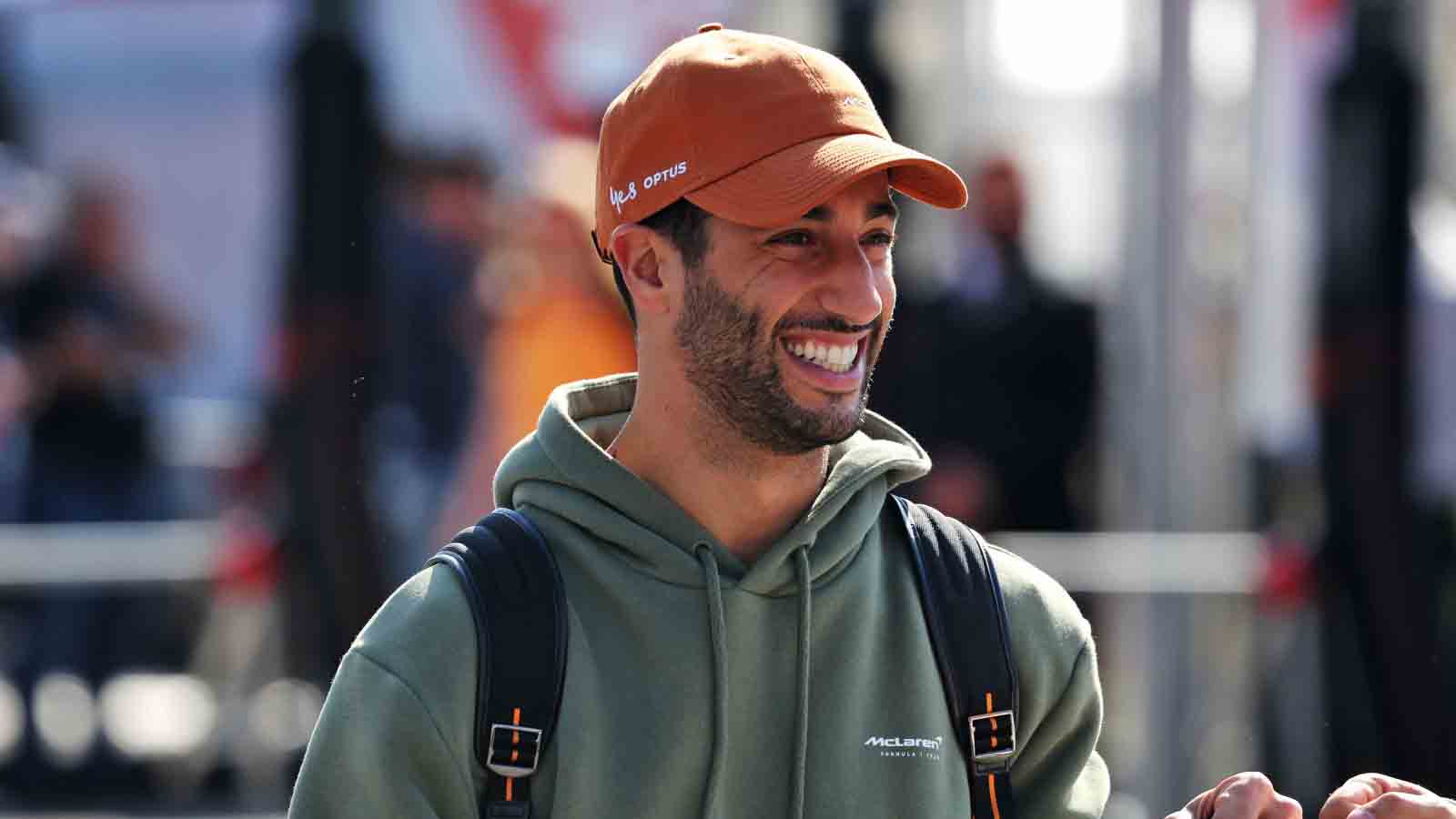 Daniel Ricciardo saw his smile return after a stronger showing in qualifying than in recent races, making Q3 and qualifying P8 at Monza.
The McLaren driver has returned to the scene of last season's unexpected victory this weekend, and having hoped to find some Monza 'magic' ahead of the weekend, he got through to the final part of qualifying and will profit from grid penalties taken from others to move further up the field.
He said he had been looking to extract every bit of time from his MCL36, despite it being a "handful" throughout Q3 in two of the three sectors around Monza.

This involved a bit of wrangling from the Australian's point of view, but put himself closer to team-mate Lando Norris than he has been in the past few rounds of the season.
With that, he has a renewed sense of hope ahead of the race on Sunday.
"I'm happy with the session," Ricciardo told Formula1.com. "I think Q3, [the car] was a bit of a handful through the second sector, even the first actually.
"It wasn't completely hooked up but to be honest, my lap in Q2 I was kind of on the limit with trying to get everything out of it.
"It's obviously been hard for me to really feel comfortable on the limit with this car, and I was happy with Q2 to get me in Q3 and then trying to kind of get a couple more tenths out of it.
"I was pointing the opposite way I felt through some corners, so it is what it is but happy with the session."
He also admitted that he had not always felt as at one with his car through free practice on Friday, and feels better about things knowing he was able to find performance when it mattered over one lap.
"I didn't feel like I was so far a top 10 car so it was nice to put a few laps together in qualy, and I don't know where I start, fourth or fifth tomorrow," he said.
"Yeah, I gained some [places] so I can see the polesitter, that's a nice feeling.
"Been a while since I've been towards that end of the grid and nice to do it back here of course where last year was some good memories, so who knows? I'm refilled with optimism."
Ferrari driver Charles Leclerc will start on pole at the team's home race, with grid penalties bumping Mercedes driver George Russell up alongside him for the start of the Italian Grand Prix.