Only Ricciardo with the option of triggering a break clause – report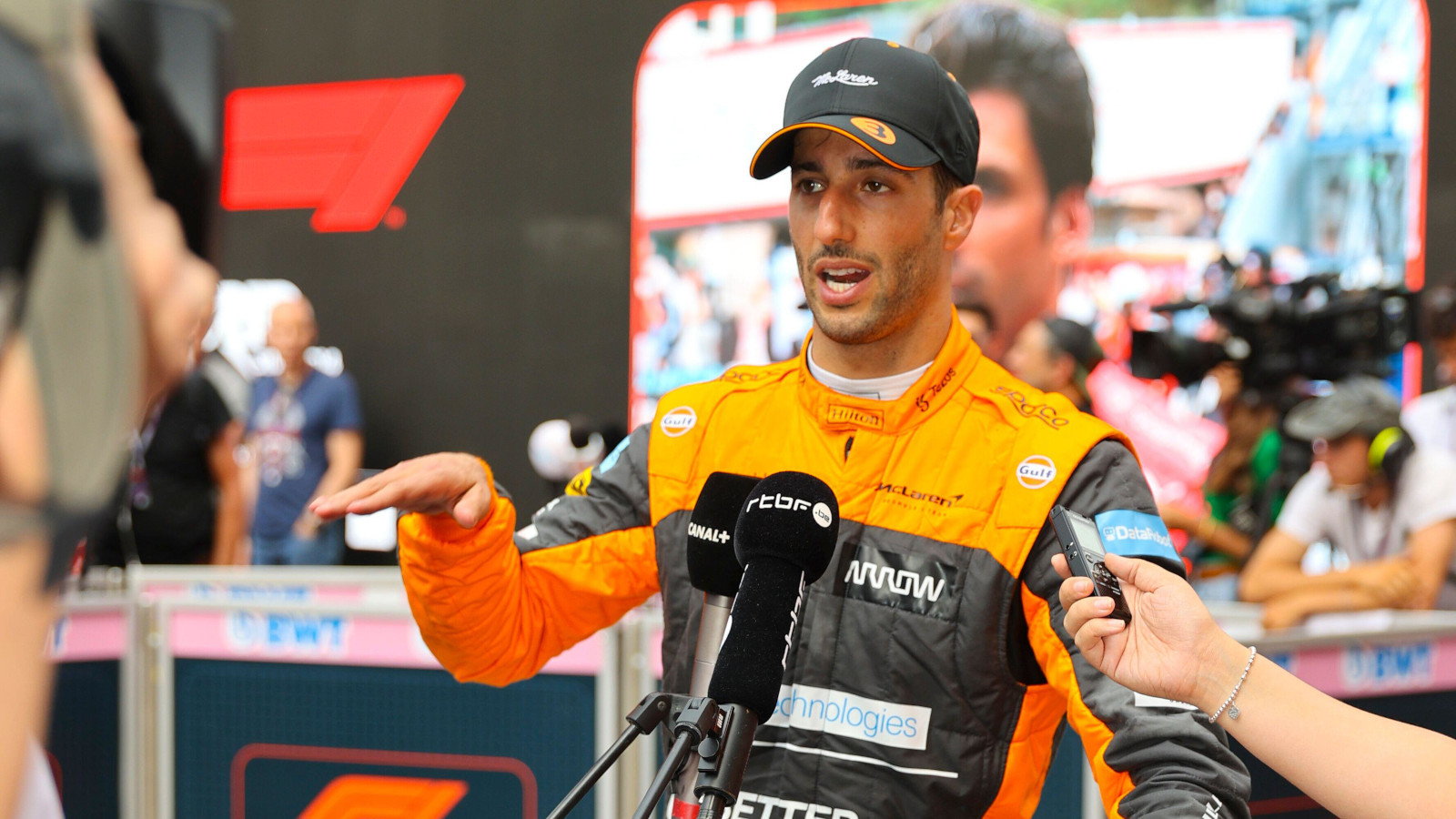 Daniel Ricciardo's seat at McLaren may be a bit more secure than initially thought with a report claiming only he had the "option" to trigger an early exit.
Ricciardo is contracted to McLaren through to the end of the 2023 season but, failing to match his team-mate Lando Norris, he is coming under intense scrutiny.
With just one top-ten result this season, Ricciardo is a driver under pressure and that hasn't been lessened by Zak Brown's recent remarks.
The McLaren CEO not only told the media that Ricciardo had "not met expectations" but also that there are "mechanisms" in place should they want to end his deal before the three years are up.
However, The Race's Scott Mitchell says he 'understands it is not McLaren that can choose to end the deal early.
'It's Ricciardo with the option of triggering a break clause. So whether Ricciardo's 2023 contract is upheld seems to be down to him.'
Daniel Ricciardo denied the FEA written on his helmet was directed at anyone. #F1https://t.co/leiGXP5QEH

— PlanetF1 (@Planet_F1) June 2, 2022
He added: "It seems to be his choice to make, at least. And it's worth noting he has so far had nothing bad to say about how McLaren has treated him, or the effort it is putting in to help him turn things around.
"That's important because how Ricciardo feels within McLaren will inform his decision.
"Either McLaren will decide to persevere to the very end or it will conclude this just isn't working out and that it's in its best interest if Ricciardo leaves. It could then try to encourage Ricciardo to do that."
While Ricciardo has given no indication as to where his thoughts are other than to say he has a deal in place for 2023, the Aussie admits things are tough at the moment.
"For me at the moment to get up to that, to push my car on the limit and to get it out of myself, it's still a little bit of a difficulty or a battle," he said.
"I say a little bit – it is, obviously. So it's now really just trying to keep picking it apart. And I'll also try and learn from last year.
"This is unfortunately known territory from 12 months ago. I think there's things we did well in these situations and things that we probably look back on and say we could have probably done it differently.
"That's where I'll try and attack it in a more productive way."
Ricciardo has scored just 11 points this season in the Drivers' Championship with Norris on 48.
Beginning of the end for Ricciardo at McLaren?
Daniel Ricciardo's McLaren career has never really been able to take off, and it may be coming to an end sooner than expected.