Ricciardo sees bright Aussie F1 future as Piastri/Doohan rise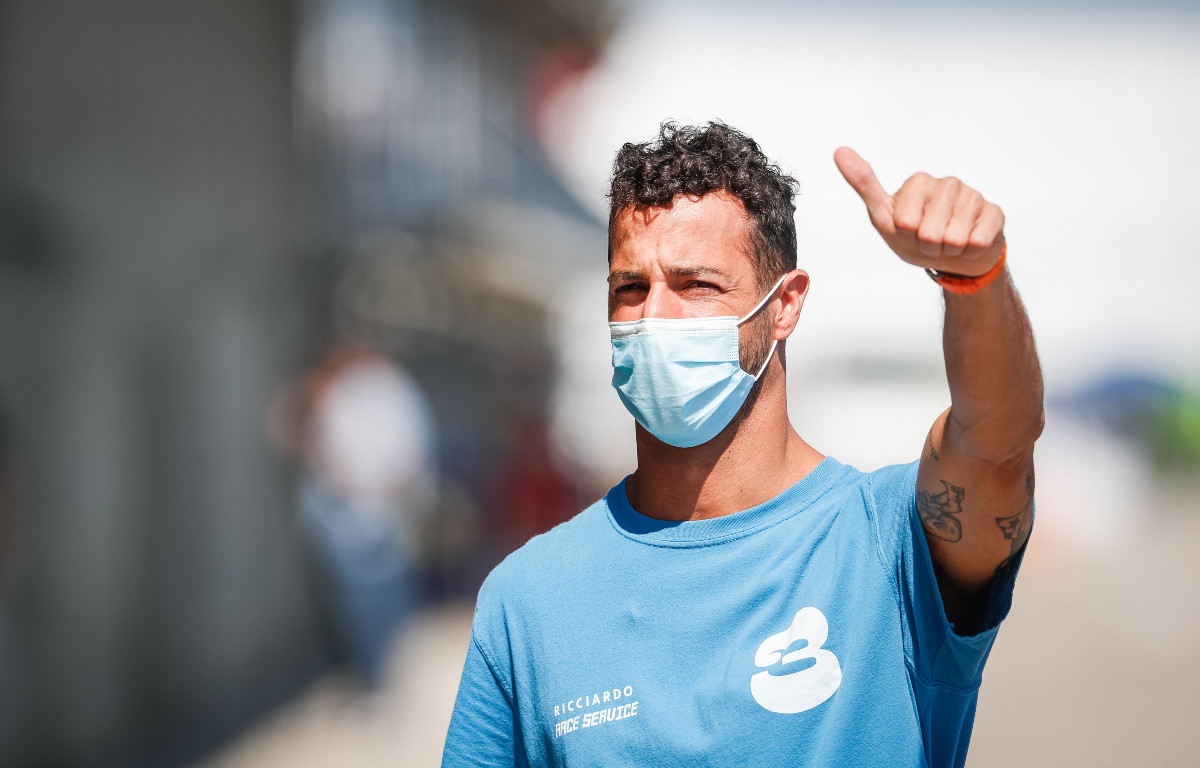 Daniel Ricciardo sees plenty of promise for his native Australia after mighty seasons in the junior categories for Oscar Piastri and Jack Doohan.
Ever since Mark Webber retired from Formula 1 in 2013, Ricciardo has been the only driver on the Formula 1 grid representing Australia, currently driving for McLaren.
But now, the country has a pair of bright prospects, very much on he right path to joining him.
Closest to that breakthrough is Oscar Piastri, who after taking the 2021 Formula 2 title with a 60.5-point margin, will now spend the 2021 season as Alpine's reserve driver, serving as part of their Academy.
Doohan meanwhile was impressing in F2 and the category below, finishing runner-up in the Formula 3 Championship to Red Bull-backed Dennis Hauger.
Doohan then contested the final six races of the Formula 2 season, adapting in lightening fashion to record a best finish of P5 in the second Saudi Arabia sprint race, also only his second appearance in F2.
He would finish P8 in Sprint Race 2 at the final round in Abu Dhabi, meaning the 18-year-old finished the F2 season with seven points.
Understandably then, Ricciardo can sense a bright future for Australia in Formula 1.
Oscar Piastri 🤝 #F2 Pole Positions

What an exceptional driver Piastri is. Five poles in a row only Charles Leclerc had achieved more.

Hats off to Jack Doohan as well, he'll definitely be a championship threat next season 👀 #AbuDhabiGP

— Hannah Prydderch (@HannahPrydderch) December 10, 2021
"There's a front row of Aussies on the grid with Piastri and Jack, so it's looking good for the promise of Australia," said Ricciardo, as quoted by Motorsport.com.
"I'm very happy to see that."
By taking the F2 crown, Piastri follows in the footsteps of current F1 stars George Russell and Charles Leclerc by winning the F3 and F2 titles back-to-back.
But not just won, Piastri dominated the latest F2 season, something which Ricciardo admitted he did not see coming.
Asked if he was impressed by Piastri's F2 domination, Ricciardo replied: "Yes, wild. I don't think anyone expected him to, fighting for a title is one thing, but winning comfortably was incredible.
"I think people knew he had talent, I knew that, but I don't think anyone expected him to dominate like he did."
There was no opening on the 2022 Formula 1 grid for Piastri, with the final available seat at Alfa Romeo going to Guanyu Zhou, who was also a part of the Alpine Academy last year, and finished P3 in the 2021 F2 standings.
Piastri's focus then is firmly on securing himself a drive for 2023.
Ricciardo creating right 'atmosphere' at McLaren
Andrea Stella believes Daniel Ricciardo is creating the right atmosphere at McLaren.