Ricciardo has first Senna-inspired 'pinch me' moment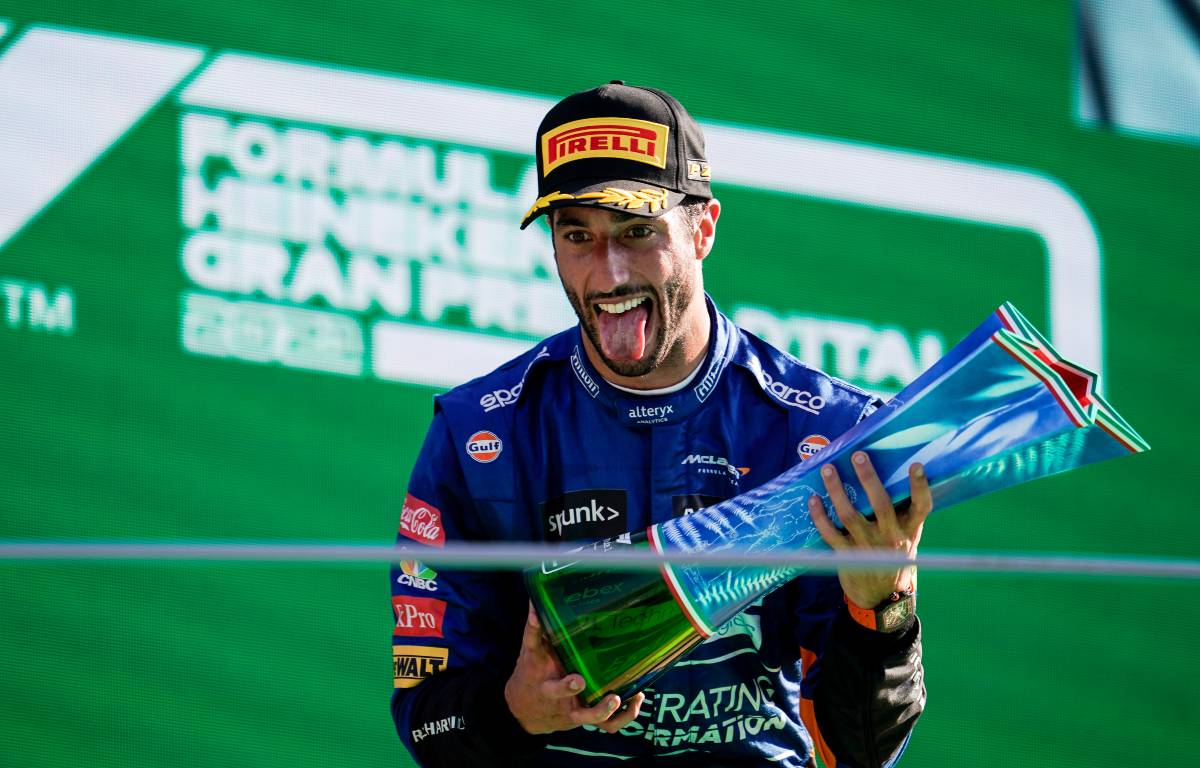 Daniel Ricciardo has spoken of the surreal experience as he placed his Monza trophy next to Ayrton Senna's from Adelaide.
Ricciardo's time at McLaren did not get off to the greatest of starts, but after resetting over the summer break he delivered a sensational display at the Italian Grand Prix, claiming victory at the head of a one-two finish for McLaren.
He then had the honour of placing that P1 trophy into its new home at the McLaren Technology Centre, where it went alongside the trophy which legendary ex-McLaren driver Senna picked up for winning the 1993 Australian Grand Prix.
Ricciardo was in attendance that day at the Adelaide Street Circuit, so putting his trophy next to Senna's was one of those "pinch me" moments which he still has, the first of his McLaren career.
"I honestly probably still do not have the words for that, it was surreal," he told Sky F1.
"I was at that race as a kid, '93, and even just to see the trophy there, the one that Senna lifted at a race that I was at, let alone to then place mine next to it, it was surreal.
"Because although I've been doing this now for years, there are still like pinch me moments, I certainly still appreciate just all of it and that was wild."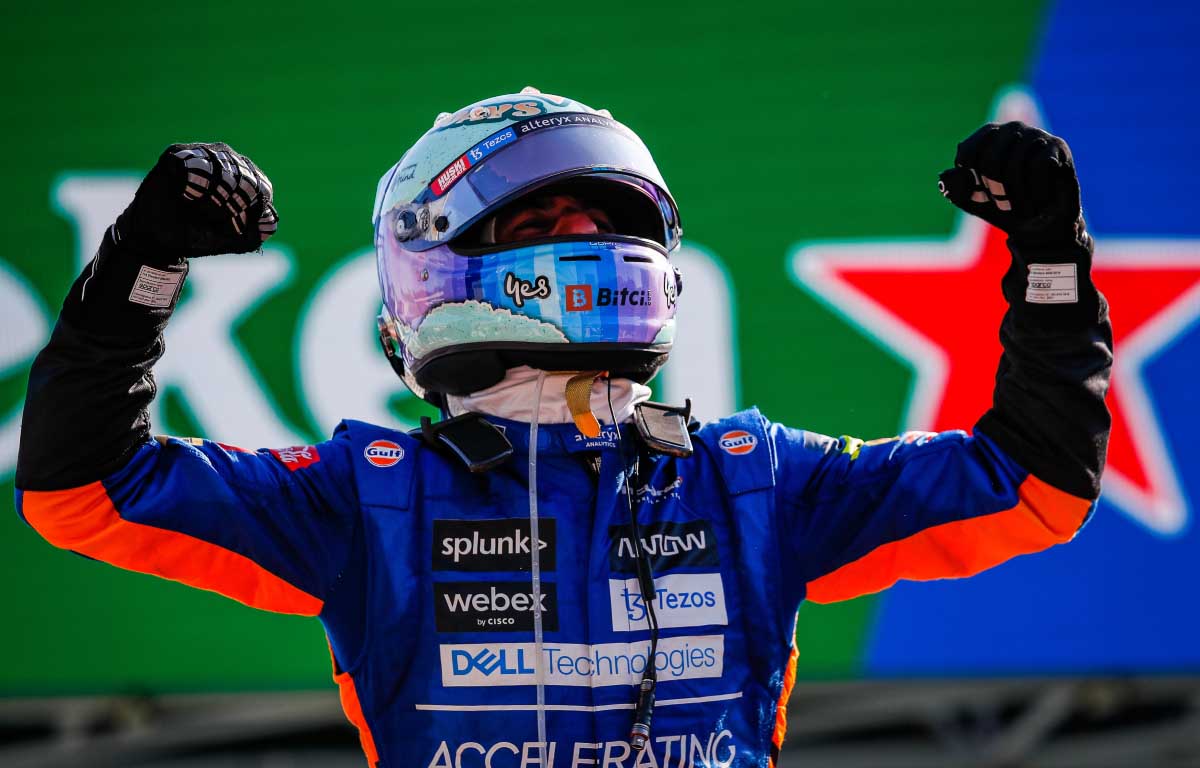 View the latest Daniel Ricciardo merchandise on the official Formula 1 store
Ricciardo is known as one of the brightest personalities on the Formula 1 grid, but at times during the first half of 2021 we saw a different side as Ricciardo battled with the frustration of underachievement.
But because he is normally a happy person with boundless energy, those lows hurt and are the perfect fuel to stop a repeat of those feelings.
"Absolutely," he confirmed when asked if those low points fire him up.
"I think because I am a very positive, kind of high-energy person, when I do have the downs, they hurt.
"I mean everyone's downs hurt, they then provide me motivation because I hate the way it makes me feel and then that is when I'm like 'okay, what do I need to do to not feel this again?'
"And then that's the fuel to then make the move forward."
Although McLaren were not expecting victories in 2021, Monza was the type of performance level and professionalism expected of Ricciardo when he signed for the team.
So, he definitely felt that need to repay the team's faith after his tricky start.
"Monza was repaying the team and the support that they unconditionally kept in me through the whole year," Ricciardo confirmed.
One piece of advice for McLaren
It'd be easy for McLaren to be down in the dumps after the heartbreaking ending to their Russian Grand Prix, but the positives still easily outweigh the negatives for Lando Norris and co.