Daniel Ricciardo has admitted a long-awaited podium finish for Renault this season would not feel the same – due to the lack of fans.
The Australian has not achieved a top-three finish since he won the 2018 Monaco Grand Prix in his last campaign for Red Bull, joining Renault last year.
Of course, a Ricciardo podium in 2020, before he moves on to McLaren for next term, would mean his Renault team boss Cyril Abiteboul having to be tattooed as part of a bet struck between the duo before the season began.
It nearly came in the Tuscan Grand Prix at Mugello but the 31-year-old was passed for third late on by Alex Albon.
Ricciardo, of course, likes a 'shoey' – drinking champagne from his race shoe on the podium.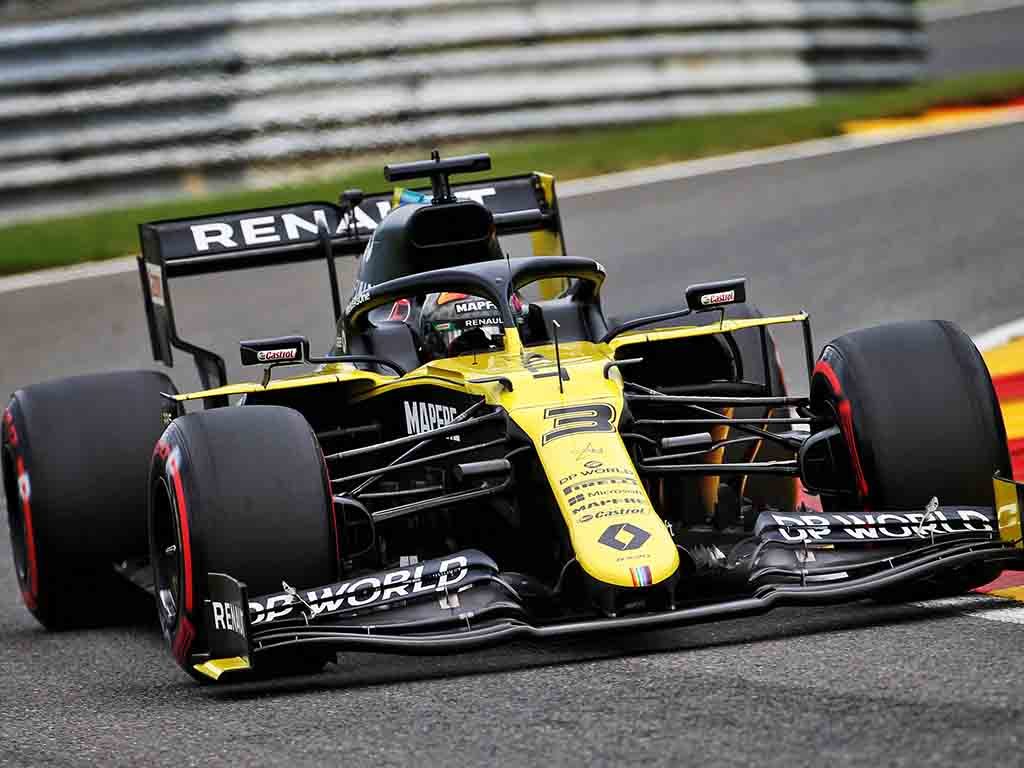 Head on over to the Formula 1 store for all your official Daniel Ricciardo merchandise
But he admits even that will lose some of its lustre while venues are not full of spectators due to the global health pandemic – albeit fans are now gradually being allowed to return.
"After the race, it's just weird. It's so quiet," said Ricciardo in the latest instalment of Dan's Diary on his Twitter feed, titled 'Five things I really miss about F1'.
"I don't think getting your first podium this year, let's say, would be anywhere near as memorable because of that lack of atmosphere.
"The podiums don't look right (robots delivering trophies?!) and don't feel right – I'd still take one if there was one going, mind you.
"So yeah, we miss the fans a lot – you notice it so many times over the weekend."
Ricciardo also specified what those other times are.
"There are so many moments each weekend that you notice the fans aren't there – top of the list for me are probably the pre-race build-up and after the national anthem," he said.
"And rocking up to the track each morning and the lack of crowds…the fans give you a buzz at the start of each day and create energy, so now it's just…flat."
Also, the pre-race drivers' parade has been shelved for the time being with no fans to wave to, Ricciardo having missed out on that spectacle when his home Australian Grand Prix was cancelled just before the race weekend began due to the pandemic.
"It was such a shame to get so close to the weekend this year and then it didn't happen," said Ricciardo.
"Missing that drivers' parade kinda sucked."
Follow us on Twitter @Planet_F1, like our Facebook page and join us on Instagram!