Ricciardo: Performance here confirms our progress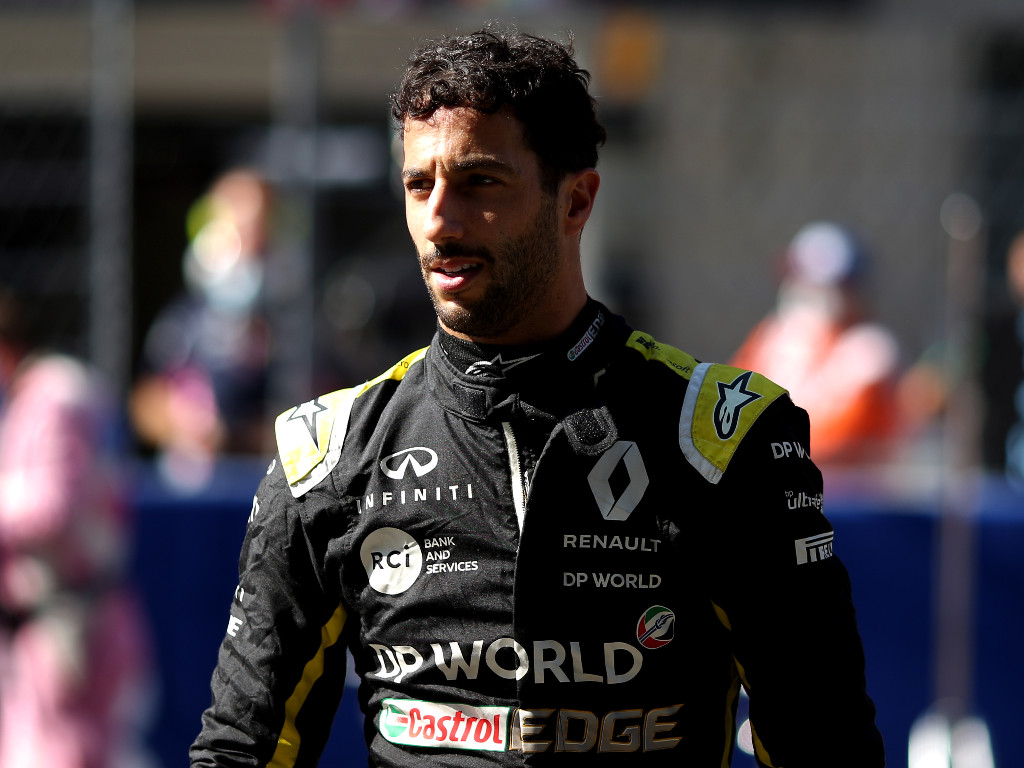 Daniel Ricciardo feels that Renault's strong showing in qualifying confirms the team's progress given the nature of the Nurburgring. 
The French team ended the qualifying session at the Eifel Grand Prix behind only the Mercedes and Red Bull drivers and Charles Leclerc and generally looked to have the third quickest car.
Previously this year, that has only been the case on low downforce tracks due to strong straight-line speed, but the Nurburgring is not such a circuit.
In the eyes of Ricciardo, this proves just how far the team has come in terms of development.
"It was a solid one from the team again, sixth and seventh," he said.
"A lot's gone on this weekend so we didn't even really realise but this is pretty much a maximum downforce circuit, and these are the ones that we've shown most of our weaknesses on.
"Even Mugello wasn't max downforce. This is more like a Barcelona or something where we've struggled more. So yeah, I think it confirms the progress that the team has made."
The Aussie himself will start the race as the lead Renault in P6 and is hoping he can finish even higher.
"I think P6 is alright, we can have a good one from there," he added.
"Obviously Charles (Leclerc) and Alex (Albon) are in front, and I think they could be in our race."
Get your hands on the official Renault 2020 collection via the Formula 1 store
Esteban Ocon was on course to take a rare Saturday victory against Ricciardo after going quicker in the first Q3 runs, but the Aussie ensured that wasn't the case with a strong final lap.
While he thinks he could have done more, the Frenchman is still happy with his performance.
"Pretty happy? Yes and no," he said.
"I think there was a bit left on the table on my lap but I think it's a pretty decent result, I think, for both of us.
"Having very limited knowledge, not driving yesterday, only having one session today, we put the car down in qualifying and it was performing really well, so I'm really pleased with that.
"We're jumping into the unknown [tomorrow]. I've driven the softs so I know how they feel, but after the pit-stop, it's going to be: 'How does the tyre handle and how does it last?' so we'll see how it goes."
Follow us on Twitter @Planet_F1, like our Facebook page and join us on Instagram!