Daniel Ricciardo receives sponsorship boost despite McLaren saga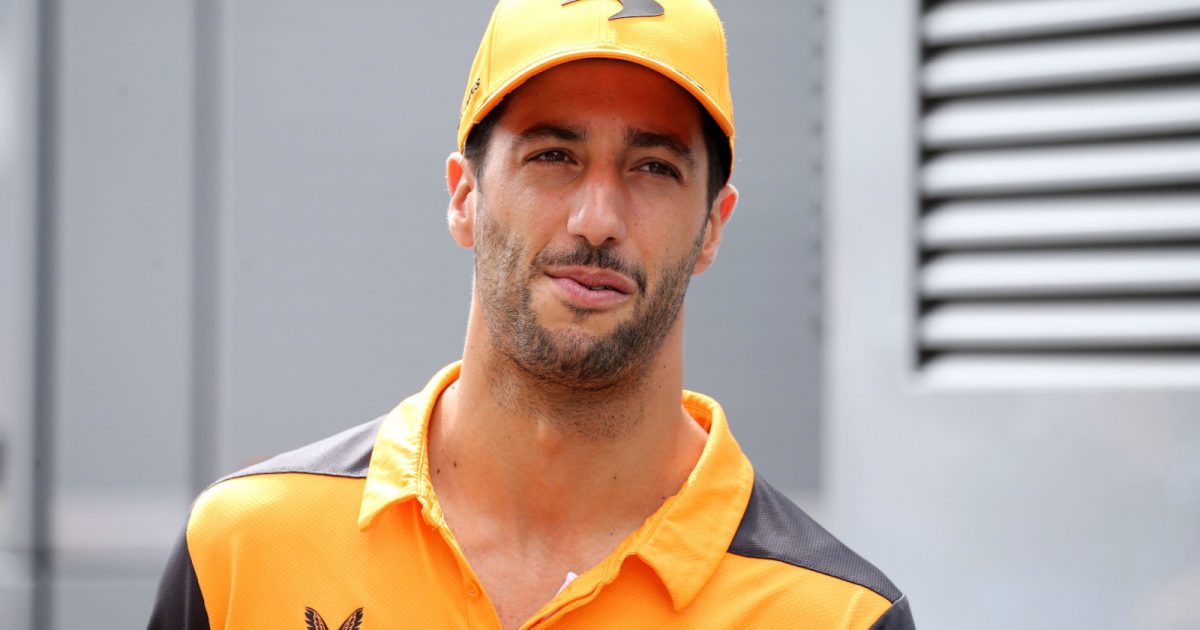 Despite rumours of his pending McLaren exit, Daniel Ricciardo has renewed a sponsorship deal with Singtel Optus for a further two years.
The smiling Australian first partnered with the telecommunications company in 2020, Optus saying at the time he was the perfect brand ambassador as he "radiates positivity and optimism".
However, there has not been much to be optimistic about of late with continued rumours this season will be Ricciardo's final year with McLaren.
According to reports, the team have already told the 33-year-old he will not be racing for them next season, his seat going to fellow Australian driver Oscar Piastri.
But in the midst of the confusion and uncertainty, Ricciardo remains one of Australia's top 10 influencers on LinkedIn.
As such, Optus are at least sticking with their man.
Chief marketing officer Melissa Hopkins said: "We look forward to Daniel showing the global Formula 1 community exactly what has made our favourite 'honey badger' so formidable. Optus believes great things can happen. Especially in times of adversity and from having the courage and commitment to say yes."
Daniel dropped by the Optus call centre in Melbourne yesterday.

📸 – Optus on LinkedIn #DanielRicciardo #Ricciardo #Ricciardo3 #DR3 #McLaren #F1 #HoneyBadger #Driver #Formula1 #FormulaOne #Race #Racing #RacingDriver #Motorsport #F1Driver #GrandPrix pic.twitter.com/drxQHlgHQp

— Shib (@DailyRicciardo) April 6, 2022
Optus' 'Yes' logo appears on Ricciardo's Formula 1 helmet.
The eight-time grand prix winner added: "I look forward to spreading optimism to everyone, finding positivity in things and moving forward together."
It remains to be seen, though, whether Ricciardo will be moving forward together with McLaren.
A few weeks ago he insisted he would be a McLaren driver come 2023, the third and final season on his current contract.
"I am committed to McLaren until the end of next season and am not walking away from the sport," he said.
"Appreciate it hasn't always been easy, but who wants easy? I am working my ass off with the team to make improvements and get the car right and back at the front where it belongs."
He added: "I still want this more than ever".
That, though, did little to silence Formula 1's rumour mill.
Last week, Motorsport.com reported that even though Ricciardo has a contract, he will be moved aside to make way for his younger compatriot.
The report suggests Piastri has been signed as a reserve driver for 2023, but that once an agreement for Ricciardo's departure has been agreed that deal will be upgraded to a race seat alongside Lando Norris.
McLaren, it has been suggested, will either seek a soft landing for Ricciardo with another team, potentially putting him in the Alpine seat that would have gone to Piastri, or paying him his $15million salary to sit on the sidelines.
Beginning of the end for Ricciardo at McLaren?
Daniel Ricciardo's McLaren career has never really been able to take off, and it may be coming to an end sooner than expected.