Ricciardo: Red Bull and Renault could work
Although there was a lot of emotion in their final years together, Daniel Ricciardo sees no reason why Red Bull and Renault can't work together again.
Renault powered Red Bull to four successive championship doubles from 2010 to 2013.
However, the introduction of the V6 engines saw the rise of Mercedes while Renault seemed to drop the ball.
Unable to fight Mercedes for the World titles, Red Bull blamed Renault with the latter hitting back.
The public slinging match ended after the 2018 season with Red Bull swapping to Honda engines.
Honda, though, will be leaving Formula 1 after next year's championship leaving Red Bull in search of a new – or old – engine supplier.
Former driver Ricciardo sees no reason why it can't be Renault.
"I think they could," he said via The-Race. "Obviously, it's not really up to me to decide how that goes. But I do think they could.
"I think there's emotions and then there's business, and then there's time. Time heals a lot of things and whether things weren't seen eye to eye a few years ago, whenever it was, I don't think that will necessarily remain forever.
"If that's what ends up happening in the future, I think they can get back on good working terms.
"I never experienced anything that was irreparable. So I am not concerned, if that's what they do. I think they'll get on with it."
"The relationship ended last time with Red Bull and Renault, the fact is Red Bull was still winning at times, certainly winning races with Renault in the back of the car. And obviously the championships were with Renault.
"So I think at the end of the day, if they're building a good car, they're going to get obviously support."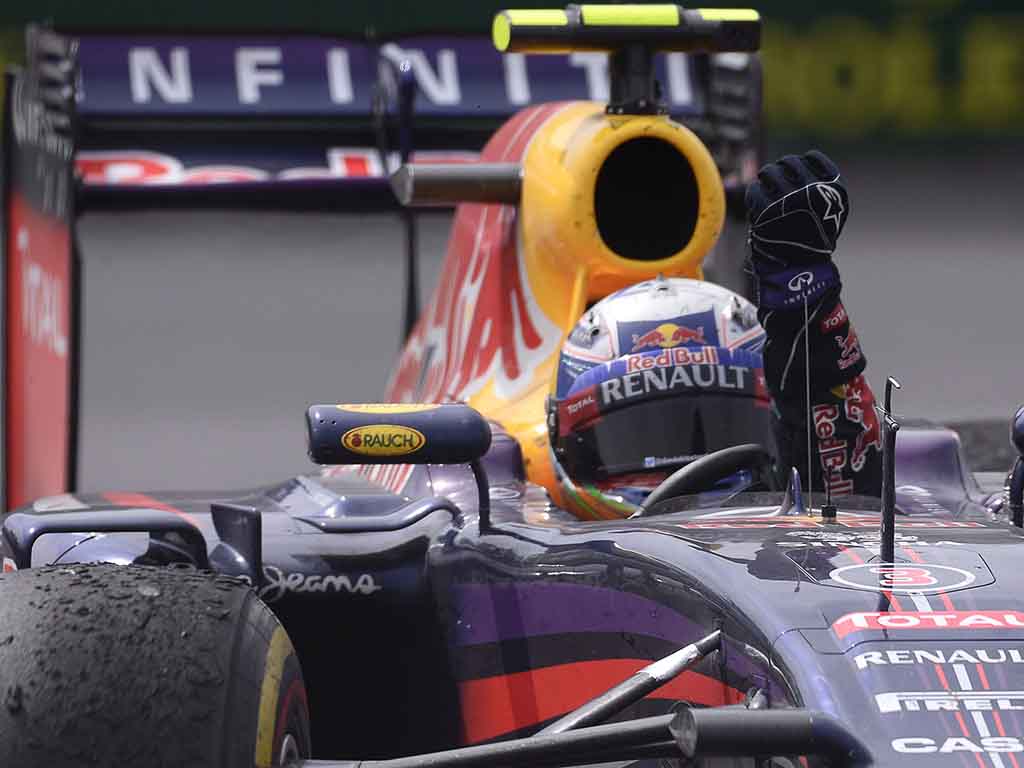 Get your hands on the official Red Bull 2020 collection via the Formula 1 store
Ricciardo left Red Bull at the same time as the team parted aways with Renault, instead heading to Renault for a two-season stint before announcing he'll be off to McLaren next season.
Asked if Honda's departure vindicated his decision to quit Red Bull, he replied: "I honestly don't feel anything personal towards it. I'm not jumping around saying 'I was right'. It's nothing like that, obviously.
"As far as Red Bull and my relationship with them, a lot of personnel in the team, I kept that strong throughout. Even through my decision, I kept good relationships. So I never wanted them to struggle or suffer, so to speak.
"Now they've got a decision to make with what happens next. But I don't really look at it in a personal light of me winning or losing, it's just the nature of the sport. And I think there's always a chance, the sport's always changing so much.
"I do hope they find a solution, a good one, and they stay afloat and keep being a rival for the rest of us."
Follow us on Twitter @Planet_F1 and like our Facebook page.