Daniel Ricciardo on Red Bull return and how McLaren struggles wore him down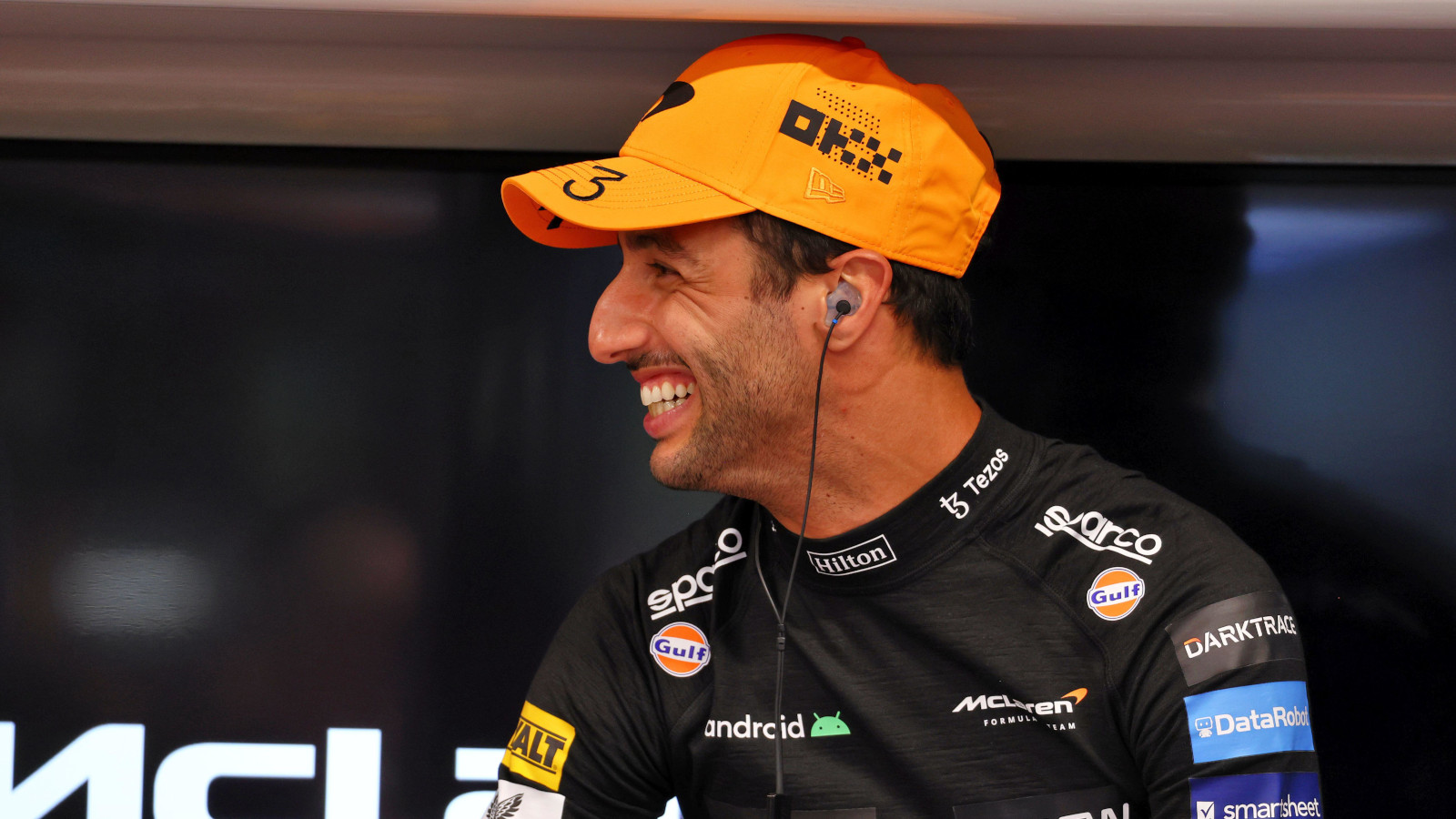 Daniel Ricciardo's Red Bull return has pretty much been confirmed by all parties, the Aussie revealing it is "highly likely" he'll sign with his former team.
Ricciardo left Red Bull after the 2018 season, seeking pastures new with first Renault and then McLaren.
But he wasn't able to reach those same heights he achieved with Red Bull with either team, ultimately leading to the driver and McLaren opting to part ways two years in his three-year contract.
Missing out on the only top half of the draw drive with Alpine, the Honey Badger made a call on that a year on the sidelines would be better for his future rather than make up the numbers at the back of the field.
He's expected to re-sign with Red Bull, joining Kiwi driver Liam Lawson as one of their two reserve drivers.
He told Sky Sports that the deal is "highly likely.
"If it is [confirmed], I am not going be at 24 races as I might as well still be on the grid.
"I made it clear I still need some time off for myself and to get away a little bit but I will be around to some extent and try to stay involved."
McLaren struggles wore him down
Ricciardo admits his two years with McLaren, where progress was followed by regression, wore him down.
The eight-time grand prix winner says that's what inspired him to rather chase a reserve driver role.
"I knew that I wanted some time off next year from a race seat and just from competition," he said.
"It's obviously been pretty tiring the last couple of years with the struggles, so it was pretty clear to me shortly after the summer break that that was what I wanted, and what was going to be best for me.
"So then it was, 'ok, what's the next best thing?'. And the more I thought about it, to obviously be involved to some degree with a top team, that was obviously the preference."
But while in the past he has spoken of wanting 2023 to reignite his fire for Formula 1, he now concedes there is a chance he may actually enjoy being away from the grid.
"It'll either fuel the fire and make me hungry and more motivated than ever, or it will be like, 'oh, this is the right thing for you'," he said.
"In that case… then I must be really happy"
Red Bull hint at his reserve duties
While most reserve drivers in Formula 1 are youngsters still looking for a way onto the grid, for Ricciardo he's a tried and tested grand prix winner.
But that doesn't mean he'll get much track time with Red Bull except in demo runs.
The team is expected to have Lawson as their number one reserve with team boss Christian Horner hinting that Ricciardo's duties will be more in line with simulator work and demo runs.
"We haven't signed it yet but Helmut in his enthusiasm announced it," the Briton told media including PlanetF1 at Yas Marina.
"So I guess that means Daniel will be joining us next year unless of course he chooses not to sign it!
"Daniel's a big character. It's been disappointing to see his performance this year, I think he would have wanted a lot more out of the season, but he's still one of biggest names and characters in Formula 1.
"He obviously has a history with being a Red Bull junior.
"Just with the demands on race drivers these days, from a marketing perspective alone we are a very active team and we do very many show runs and events, to have a driver of Daniel's profile and history with the team within in the group is only an asset for us.
"It will mean he keeps in touch with Formula 1 and we'll obviously be using him on the simulator as well and he'll be attending some events."
Read more: Helmut Marko denies Daniel Ricciardo will replace Sergio Perez next season