Daniel Ricciardo 'curious' to see if Red Bull 'gels' again as he returns to sim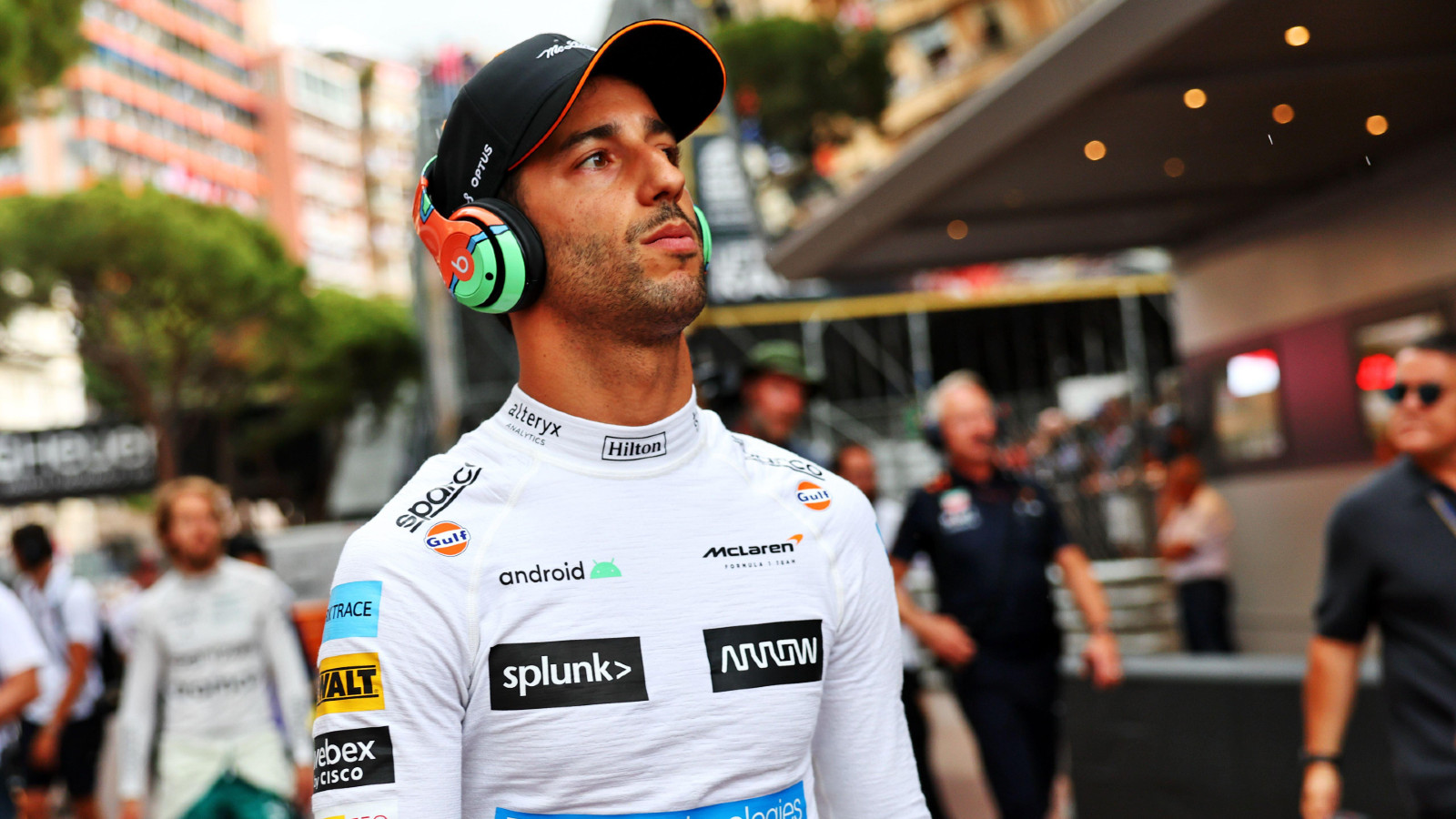 Daniel Ricciardo admitted he is "curious" to see how he compares to Max Verstappen and Sergio Perez in the Red Bull simulator, when he tries it out next season.
Ricciardo will rejoin the team as third driver in 2023 after being released from his McLaren contract early, turning down race seats further down the grid to act as Red Bull's reserve next year.
This will be a role that will see the eight-time race winner take on simulator work and marketing activities with the team, as well as act as their official reserve at select races next season.
With that, he is interested to see how he will stack up when he gets back behind the wheel of a Red Bull again – albeit in a part-virtual form.
"Going back to Red Bull, I think there is, of course, an element of me which is curious in terms of just jumping on the sim and seeing how I do, even just for myself," Ricciardo said on Formula 1's Beyond The Grid podcast.
"[It is] a car that, of course, it's changed in the last four years, but a car that obviously I knew well [and] had a lot of success with.
And with that, Ricciardo is naturally looking to find out "if it just kind of brings it all back and I'm like, 'Oh yeah, this gels. This is me.'"
When it comes to outright pace as well, the simulator is not a full indicator of what he will be able to achieve on track, given that it cannot fully replicate the forces of a Formula 1 car, but Ricciardo knows he will be able to get an inkling of how quick he is.
"I'll be able to get an idea," he explained. "I think I'll know. Obviously, if I'm there on lap times on the sim, I think that would give me the confidence that then I could obviously replicate it on track.
"But if I'm half a second off on the sim, then maybe I've got old!"
A year of reckoning ahead for Daniel Ricciardo?
Ricciardo has made no secret of his desire to get back on the grid in a competitive car for 2024, but without a dramatic turn of events, he will not get the oppportunity to show what he can do on track in 2023.
He has admitted himself that how much he misses Formula 1 when the cars go racing without him will help inform him about whether or not he truly wants to continue in the sport, though he will also get the space he desires next year by only attending around half of the races as Red Bull's reserve next season.
In combining his simulator work with being able to separate himself from Formula 1 next year, Ricciardo will get the time he needs to inform what he wants to do moving forward.
Read more: Ferrari CEO wants more 'active' role alongside Fred Vasseur in 2023 – report