Ricciardo 'aware of certain things' when at Red Bull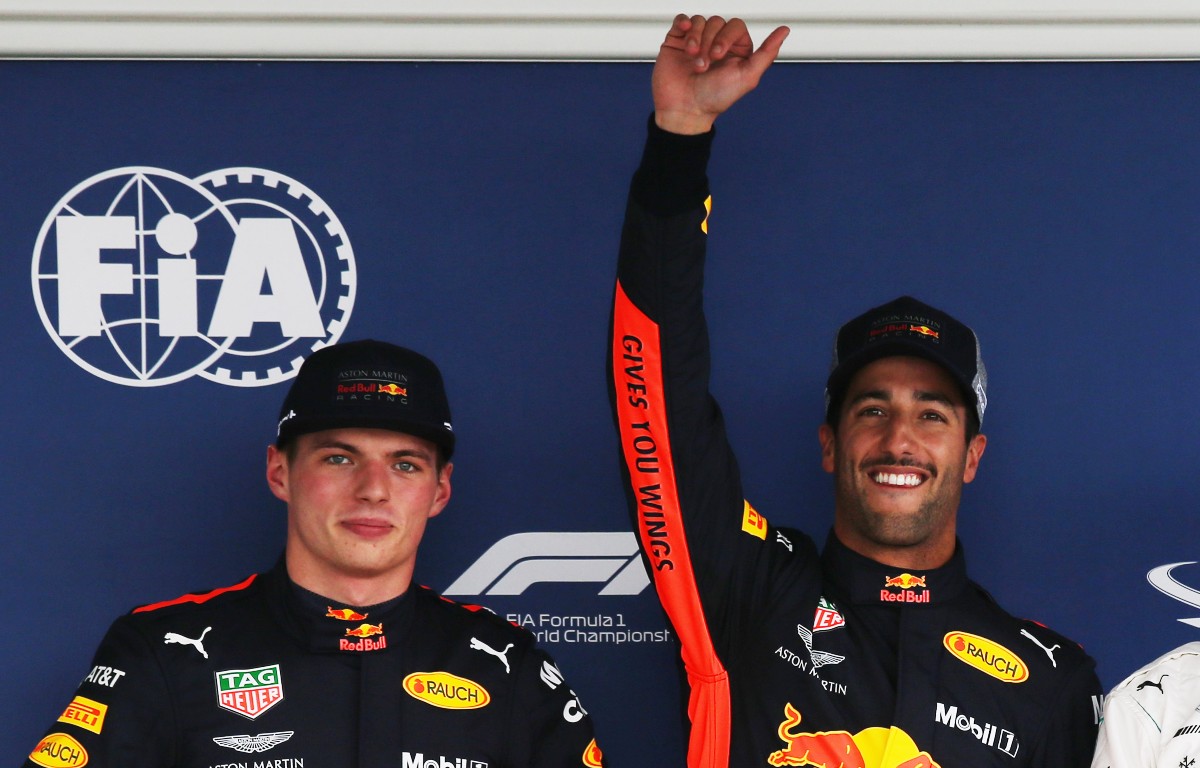 Daniel Ricciardo says he was "aware of certain things" during his time at Red Bull regarding the treatment of himself and Max Verstappen.
The Australian and the Dutchman spent just under three seasons together as team-mates from 2016 to 2018 before Ricciardo decided to leave for Renault.
Ricciardo has often suggested one of the reasons he made that decision was because he felt the team were beginning to favour Verstappen over him, and this certainly seemed to be the case at the 2018 Mexican Grand Prix.
There, Verstappen looked set to take pole position, but his team-mate put in a stunning lap to take it from him in Q3 and Helmut Marko seemed far from happy.
Ricciardo admits he was aware of that sort of thing while at Red Bull, but tried not to think about it too much.
"I was aware of certain things," he told the Italian branch of Motorsport.
"But I didn't pay much attention to them because I've never been a person with a negative mindset.
"You can always point to someone who gives you negative energy or you can think about everything too much and make it too difficult. I just had to focus on driving, that's all.
"Because if you start thinking too much you end up over-complicating the situation, and I just wanted to focus on track work."
A week ago in Hungary, @Max33Verstappen became the 4th youngest pole sitter in #F1 history

Take a look at the whole top 10… pic.twitter.com/gseX8JD0v9

— Formula 1 (@F1) August 10, 2019
View the latest Daniel Ricciardo merchandise on the official Formula 1 store
It would have been a particularly significant pole position for Verstappen and the team that day as it would have made him the sport's youngest ever pole-sitter.
Given that, Ricciardo understands why they may have preferred his team-mate go fastest rather than him.
"Returning to Mexico, I knew if Max got pole that weekend he would become the youngest pole sitter ever," he added.
"So he would have set a record for himself but also for Red Bull, and it's something that's good for the brand, for the team, for advertising and for sure brings revenue.
"So, considering these aspects, I understood the situation and I didn't get angry. I said to myself 'okay, this is business', and we know well that Formula 1 is a sport but at the same time also a business."
Verstappen never did set the record for youngest pole-sitter in the end, not going fastest on a Saturday until Hungary 2019, at which point he was about to turn 22 and older than Sebastian Vettel, Charles Leclerc and Fernando Alonso had all been when they claimed their first pole.