Haas leave the door open to Daniel Ricciardo for potential F1 2024 return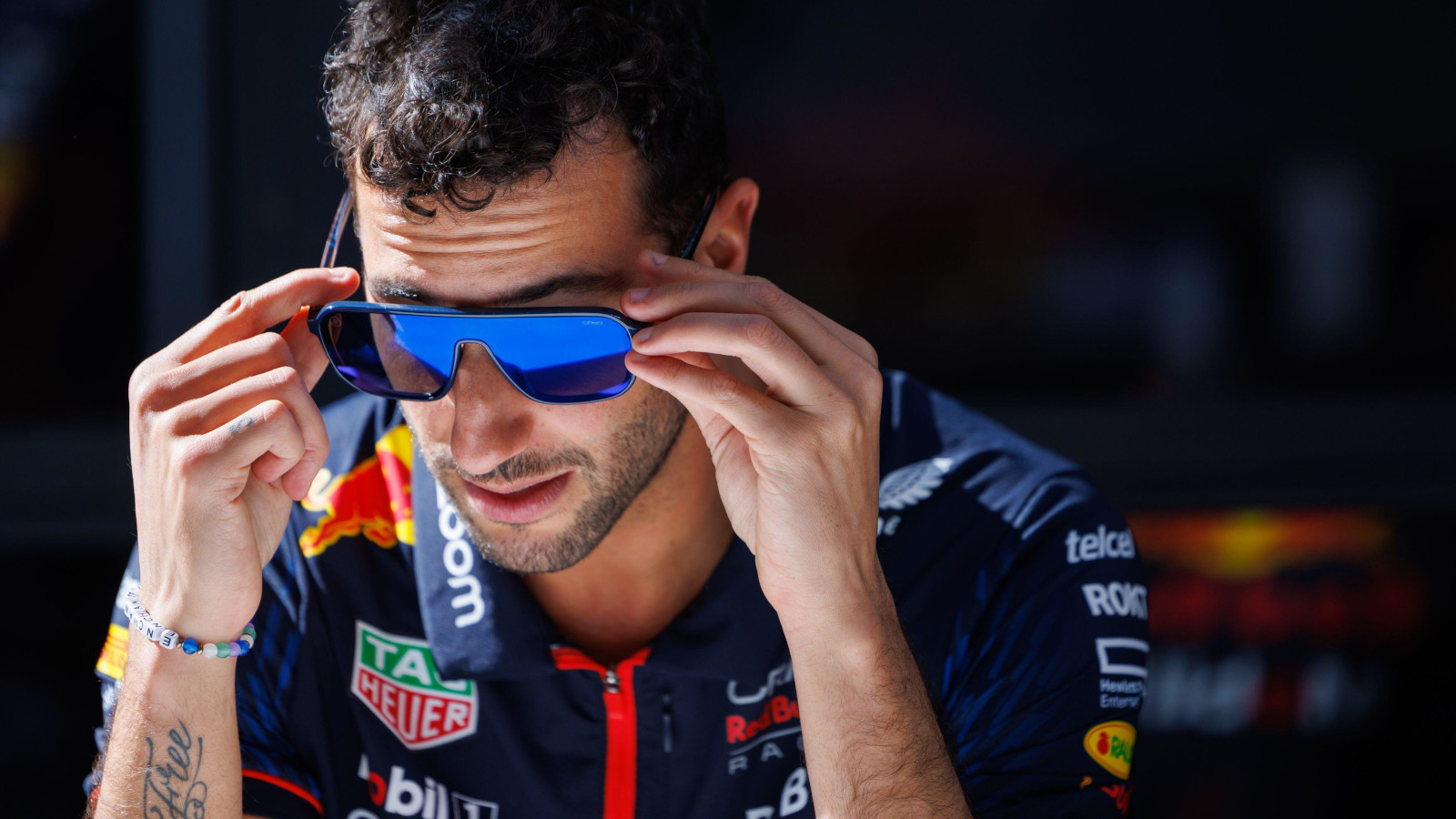 Haas team boss Guenther Steiner has left the door open on the possibility of negotiating with Daniel Ricciardo for a 2024 F1 seat.
Ricciardo is without a race seat for 2023, having been bought out of the final year of his McLaren contract following two years of underwhelming performances.
The Australian driver appeared to have some options on the grid for 2023, having been linked with vacant seats at Haas, Williams, and former employers Alpine (with whom Ricciardo raced under their previous guise as Renault).
But negotiations failed to yield any serious discussions, with Guenther Steiner revealing how talks quickly petered out but, regardless, Ricciardo's salary demands were above the price point Haas were willing to pay.
Ricciardo made it clear he was chasing a year of peace without a race seat, having come through a very tough period of time where self-doubt had crept in, and recently took to LinkedIn to update his followers on the reset goals he has put in place for himself with a year off in 2023.
Having found refuge as a third driver, a role that will see him serve as an occasional reserve driver for Red Bull, including this weekend in Australia, Ricciardo was a hot topic in the team bosses' press conference on Friday in Melbourne.
PlanetF1.com recommends
Charles Leclerc hails progress made at Ferrari after 'most positive' practice of 2023
Fernando Alonso jokes about Lewis Hamilton's 'short memory': He's getting old!
More gear shift concerns for Max Verstappen on a stop-start Friday in Melbourne
Asked whether negotiations could kick off again with Ricciardo for 2024, should the Australian come looking for an F1 comeback next year, Steiner indicated he'd be willing to have a chat.
"It's a little bit early to speak about a driver change already for next year," he said.
"So let's see how we are doing with these drivers [Kevin Magnussen and [Nico Hulkenberg] and, for sure, at some point maybe I speak with him but I cannot promise anything because if our two guys do a good job, I think where I stand with it, but for sure, Danny is… everybody is wanting to speak with Danny after a year off.
"Maybe he knows again what he wants to do and he will be interesting for everybody in Formula 1. But, at the moment, I have a new driver this year [Hulkenberg] that has done only two races, so I need to give him a little bit of a chance."
Sitting alongside Steiner in the press conference was Otmar Szafnauer, team boss of Alpine, who confirmed there had been some preliminary discussions with Ricciardo about re-linking up with the former Renault driver – Ricciardo left Renault, under former team boss Cyril Abiteboul, to join McLaren on his ill-fated sojourn.
"So we had discussions with Daniel, ended up with Pierre [Gasly] when he became available and he's signed with Red Bull now," Szafnauer said when asked about his dealings with Ricciardo.
"But I think, like Guenther does, he's a fantastic racing driver, he's still young and I wouldn't be surprised if he's back racing in the future."