'Daniel Ricciardo has closed out a reserve driver role but it's not with Mercedes'
Daniel Ricciardo will remain in Formula 1 next season as a reserve driver, but it's not with Mercedes as initially speculated reports Ted Kravitz.
Rather, he says, it looks as if the Aussie will be returning to Red Bull.
Backed by Red Bull, Ricciardo made his F1 debut in 2011 with HRT before going onto race for Toro Rosso and then Red Bull Racing.
Winning seven grands prix with the Milton Keynes squad and twice finishing P3 in the overall standings, Ricciardo quit the team at the end of 2018 to seek pastures new.
That, it has been suggested, was the start of his long goodbye to the Formula 1 grid.
After two mediocre seasons with Renault followed by two underwhelming years with McLaren, he is without a drive for next year's championship after agreeing to part ways with the Woking team.
But that doesn't mean Ricciardo's F1 story is done.
The eight-time grand prix winner has every intention of being involved in the sport next season but as a reserve driver, not a race driver.
And it seems, Kravitz claims, that could see him return to Red Bull.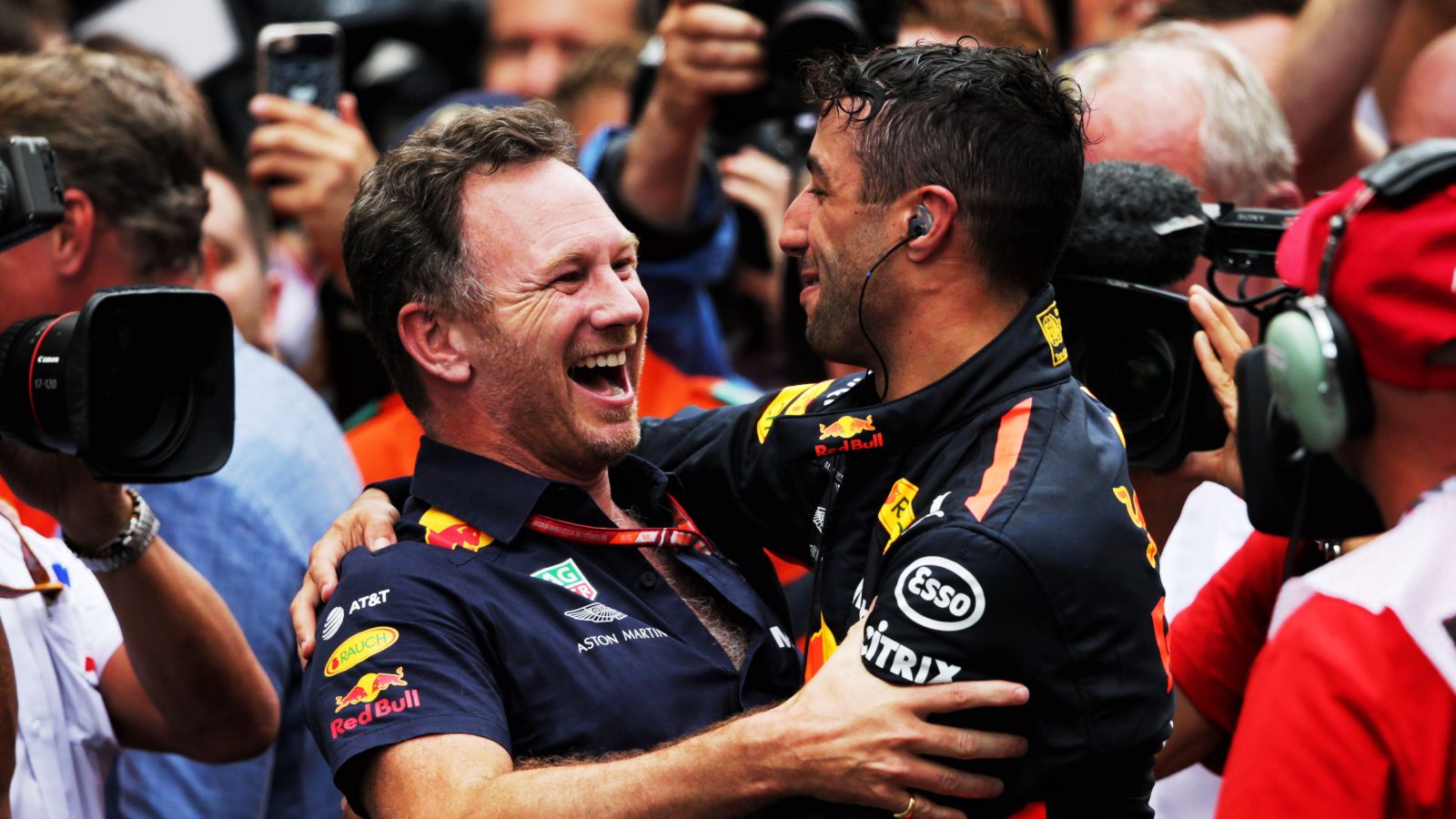 "I've got some good news for Daniel Ricciardo fans," the Sky Sports F1 presenter revealed on Saturday.
"He might not have a race drive for next year, but I do understand he has closed out a reserve driver drive next year.
"So he told us on Thursday, he will be around about the F1 paddock next year.
"We thought Mercedes, because they now have a vacancy given that Nyck de Vries, their reserve driver, is going to AlphaTauri.
"I'm told it's not Mercedes.
"So that only leaves Red Bull, the (only two) teams who have a reserve driver on hand at every race."
Ricciardo, though, has denied this.
"I don't," he told The Race when asked if he had a reserve driver role lined up for next season. "For now, everything's just rumours.
"Am I talking? Yes, but there's no pen on paper or anything like that."
He did, however, say on Thursday that he will still "be around" next season.
"I still have ambitions for 2024, so I won't completely disconnect from the sport," he said.
"But obviously nothing's guaranteed for '24. I don't have a seat that I can say I'm going to definitely be driving, but I'll still be around and trying to put work in to be back."
Read more: Daniel Ricciardo may only have one option in a 2024 Formula 1 return