Ricciardo: 'I was going to retire' before Vegas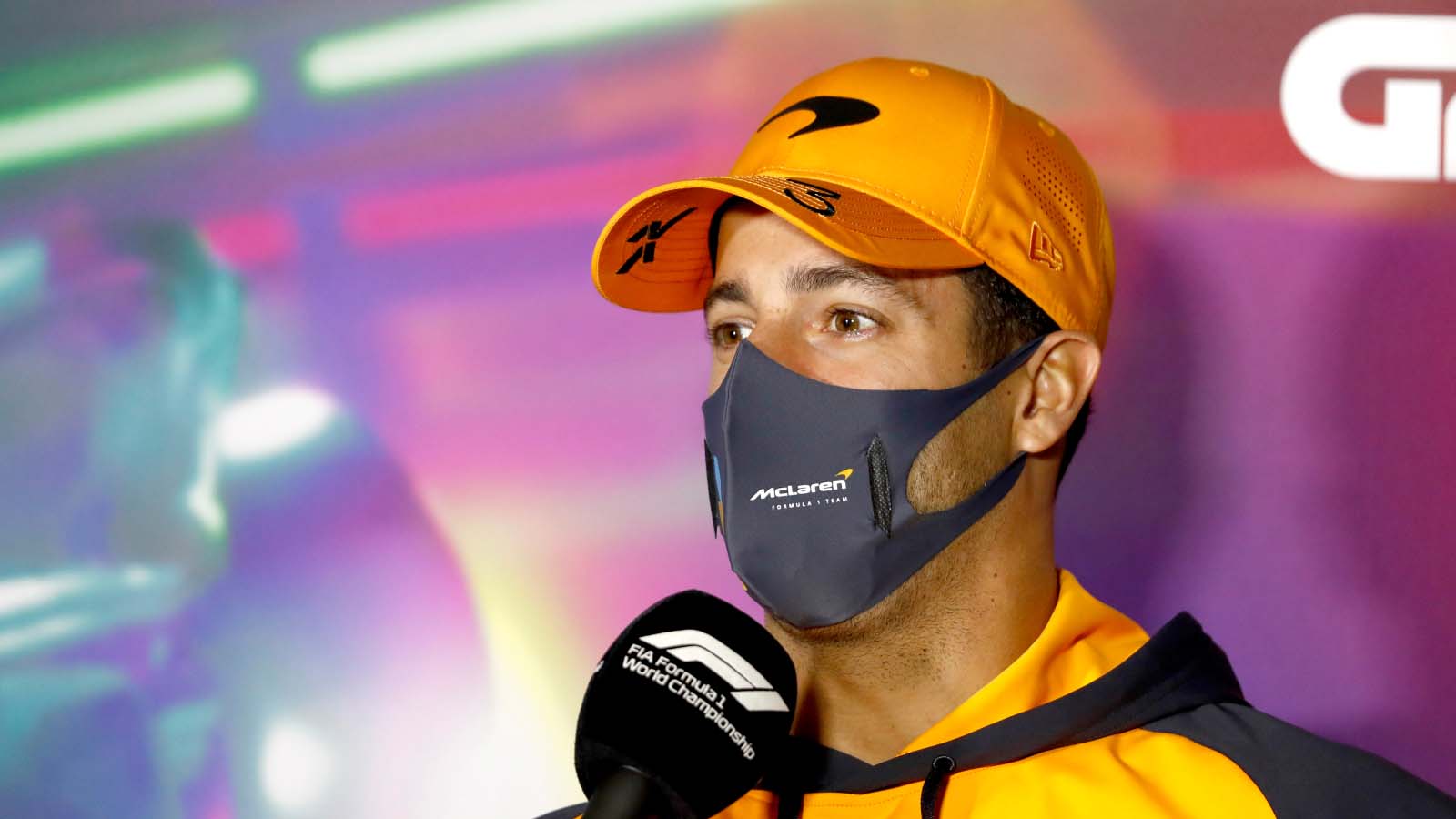 Daniel Ricciardo has said, most likely jokingly, he was going to retire from Formula 1 before the Las Vegas Grand Prix was officially announced, which then supposedly changed his mind.
The arrival of Formula 1 in Sin City next year will see the cars take in the main sights of the streets of Vegas in a newly-launched night race, which will take place from 2023 onwards.
Formula 1 released a video garnering immediate reaction from the drivers when a picture of the famous 'Welcome to Las Vegas' sign was passed to them, with Esteban Ocon in particular going wide-eyed at the prospect of heading to Nevada from next year.
Forgive me for my sin city here we come baby

— Daniel Ricciardo (@danielricciardo) March 31, 2022
"I was gonna retire, I will not no more," were Ricciardo's words upon finding out a third American race is imminent, after a big grin and snapping his fingers.
His current deal is thought to run until the end of 2023, but Ricciardo and McLaren have endured a difficult start to the season although the Australian felt a double points finish for the team had been possible in Saudi Arabia at the weekend before he had to retire from the race after losing drive.
But the reaction to the confirmation of Las Vegas' place on the calendar has been roundly positive, with a high-speed layout through the city streets igniting excitement among the drivers.
"That's going to be a pretty hardcore event," Lewis Hamilton chuckled. "Knowing it's a real party city, it's difficult for a racing driver – how am I going to focus that weekend? There's going to be so much going on."
"I'm sure some drivers will spend some money in the casinos, and hopefully try and gain it back on Sunday," Sebastian Vettel added with a smile.
Max Verstappen quipped: "Let's not do back-to-back for this one, let's give it two weeks' break before and after!"
Formula 1 CEO Stefano Domenicali said of the new race: "This is an incredible moment for Formula 1 that demonstrates the huge appeal and growth of our sport with a third race in the US. Las Vegas is a destination known around the world for its excitement, hospitality, thrills and. of course, the famous Strip.
"There is no better place for Formula 1 to race than in the global entertainment capital of the world and we cannot wait to be here next year. I want to thank everyone who helped deliver this event, especially Governor Sisolak, the Clark County Commission, Steve Hill at the LVCVA and our local partners."
Formula 1 has confirmed Las Vegas for 2023
Rumours of a third race in the US have been confirmed, as Formula 1 will be heading to Las Vegas in 2023.