'Would winning mean much if everyone could?'
Daniel Ricciardo, a seven-time grand prix winner, says taking the chequered flag in Formula 1 wouldn't hold as much value if everyone could do it.
Looking to add to sport's excitement while also mixing up the field, Formula 1 bosses are once again looking at reverse grid races.
These would be held on a Saturday, replacing the traditional qualifying with a reverse grid sprint race that would determine the grid for Sunday's grand prix.
Not everyone is in favour.
Renault driver Ricciardo is worried opening up the sport to "artificial" competition aimed at creating surprise winners would cheapen the victories.
He explained to RaceFans.net: "Personally my fear with going down this direction is, you see the last few races we've had some red flags and it's mixed up the field at times and that's been really exciting.
"But that's also been organic. There's been incidents in the race and that was the outcome of a situation.
"I'm just worried if we add it an artificial way and mix up the field and then every driver's then getting an F1 win, does the value of an F1 win hold what it does today?
"So I think that's where it's going to be, that fine line and that balance. That's my kind of reservation with the first thought of it.
"It's tough because we want more exciting races but it's still Formula 1 and everyone holding the big trophy, it should hold a certain level of value and maybe that would be diminished somewhat with a reverse grid."
Only eight drivers on this year's grid are grand prix winners: Ricciardo, Lewis Hamilton, Valtteri Bottas, Sebastian Vettel, Charles Leclerc, Max Verstappen, Kimi Raikkonen and Pierre Gasly.
Gasly was a surprise winner at this season's Italian Grand Prix, claiming the win in a race that was red flagged.
Get your hands on the official AlphaTauri 2020 collection via the Formula 1 store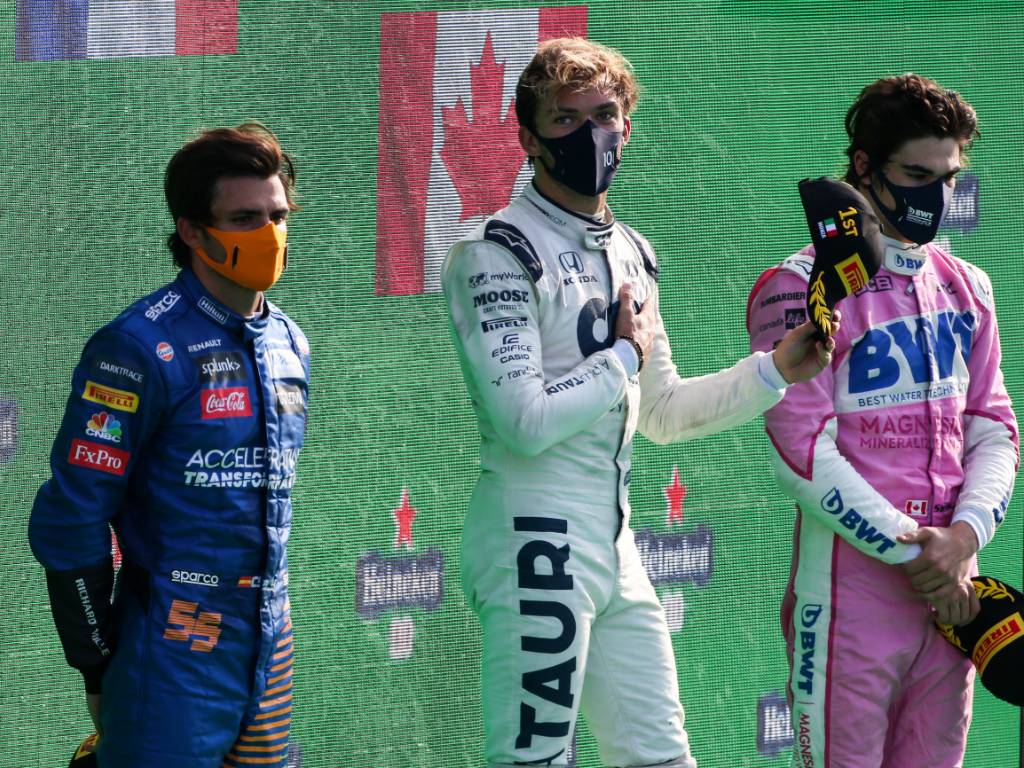 Grand Prix Drivers' Association chairman Romain Grosjean also doesn't like the idea.
According to the Frenchman, Mercedes and Lewis Hamilton should be respected for what they have achieved, not stopped.
"I still don't like it," said the Haas driver. "Even though we'd start on pole, I don't like it.
"I think the midfield battle – sorry to say, but once you remove the Mercedes and Max Verstappen – the battle is going on absolutely flat-out and it's mega. So I guess the solution for me is somewhere else. We just need to find a solution that the cars are more together in terms of performance.
"Mercedes has been doing an incredible job for many years now and if everything stays the same for next year I still see them being World Champions and probably Lewis being eight-times World Champion, which will be very incredible.
"But I think to me it's more that we need to bring the field together rather than trying reverse grid and things like that because, I don't know, it just doesn't fit quite what I've been growing up with and what I'd like to see in Formula 1."
Follow us on Twitter @Planet_F1 and like our Facebook page.