Ricciardo reflects on 'sad reality' of 2021 form
Daniel Ricciardo acknowledges his form this season is "sometimes not enough or too often not enough", leaving both the driver and McLaren disappointed.
Last of the late brakers, the first half of Ricciardo's debut campaign with McLaren has seen the Aussie score just 50 points with a best result of P5 at the British Grand Prix.
It is in sharp contrast to his team-mate Lando Norris' results, the Brit stringing together a run of 10 top-ten finishes that ended in Hungary, three podiums, and he is third in the Drivers' Championship.
But while there have been a few glimmers of hope in recent weeks, Ricciardo concedes it has just not been enough.
"I don't want to draw a line under it, like this is definitive and this is what it is, but more often than not this year it's been the case," he said. "There's still some things with the car [I have to get on top of].
"I'll be able to put a lap together, but at this level, when everyone is obviously doing well and pretty familiar with the equipment now, it's sometimes not enough or too often not enough.
"I think it's just trying to extract a bit more confidence in the car through feel, and I guess that feel comes through setup and stuff like that. But it is a bit of a sad reality for the moment."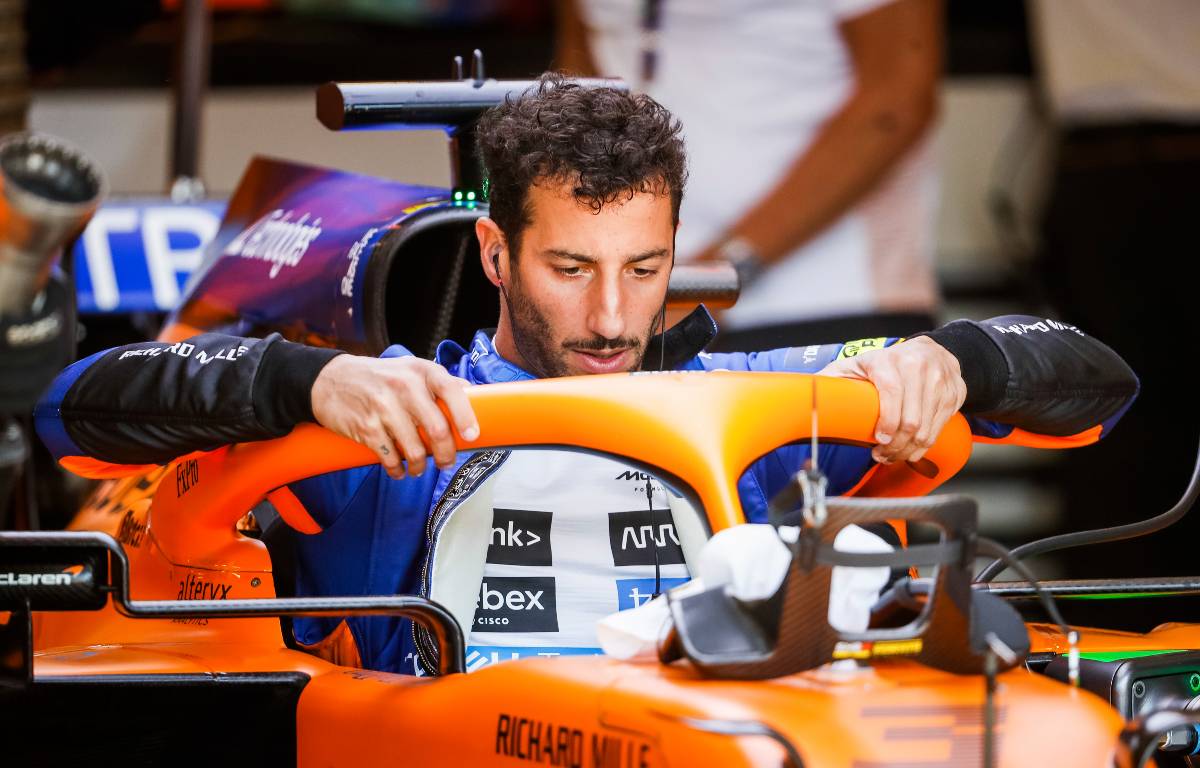 View the latest Daniel Ricciardo merchandise on the official Formula 1 store
The seven-time grand prix winner's momentum has not been helped by stuttered progress.
Ricciardo admits he feels that every time he takes a step forward, there are "two steps back" and he doesn't understand why.
He said via Motorsport.com: "I look back at Bahrain, first qualifying of the year, and I think I was P6 or something, and I was like: 'all right, I'm only going to learn the car more and then get stronger from here.'
"But then you kind of have two steps back, and then maybe you get a good one [forward] in Barcelona. The trend is not that consistent in that sometimes the high-speed corners are good, sometimes the low speed are.
"Ultimately, it's just been quite tricky to drive but also just to really deal with and find the limit.
"Some days when it's feeling alright I'm able to push it up there and let's say drive more on instinct. But then I think too often it's a little bit reactive.
"Obviously it's been too often that than not. But I don't want to draw a line and be like, this is how it's going to be forever in time. I want it to get better ASAP. But, yeah, for now it's slow and steady."