Ricciardo thinks Vettel is hungry to continue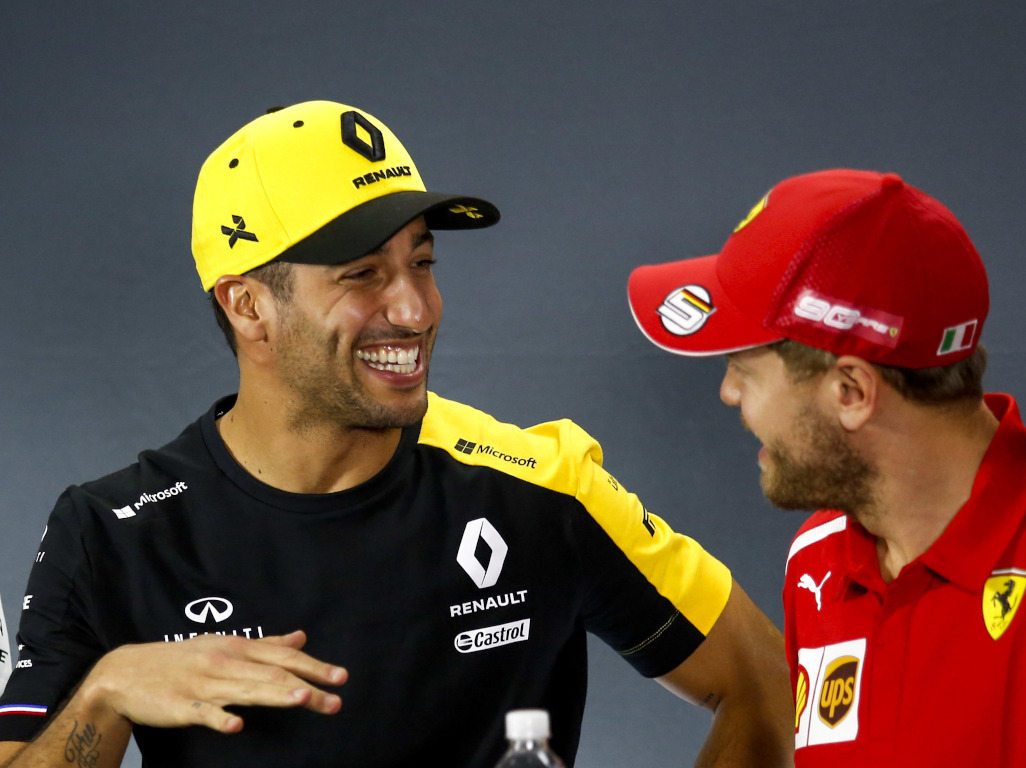 Sebastian Vettel is "still hungry and competitive enough" to continue in Formula 1, that's according to his former team-mate Daniel Ricciardo.
Earlier this month Vettel shocked many when he announced that 2020 would be his final season with Ferrari.
The four-time World Champion joined the Scuderia in 2015 but, as yet, has not won a World title racing in red.
Vettel revealed that he and Ferrari no longer had a "common desire" to continue working together.
Without a race seat for next season, Vettel has been linked to several teams on the grid from Mercedes to Renault to Aston Martin, maybe even Alfa Romeo and rekindle his partnership with Kimi Raikkonen.
His other option is retirement.
Ricciardo, though, reckons the 32-year-old still has what it takes to be competitive in Formula 1.
"If I know him well enough, I believe he's still hungry and competitive enough to want to continue," the Aussie told CNN.
"Also, because he's still older than me. So it makes me not the oldest guy."
Ricciardo took away one of Vettel's options for 2021 when he announced he would be heading to McLaren to replace the Ferrari-bound Carlos Sainz.
"I like Seb," he continued. "Obviously, I had him as a team-mate, but as a competitor he brings something to our sport.
"He's one of the very few if not the only one that isn't active on social media, and he's one of the most successful people ever in our sport, yet he's one of the most private.
"And even that in itself brings a lot of mystery behind him."
Ricciardo is one of only two team-maes to have beaten Vettel, edging him out in 2014 while Charles Leclerc managed to do the same last season.
Follow us on Twitter @Planet_F1 and like our Facebook page.