Daniel Ricciardo is building a collection of the helmets of fellow drivers, and says that the one he wants most is Sebastian Vettel's.
Drivers often swap helmets with each other during the season and, in particular, at the end of it.
Ricciardo has done so since joining the grid and has a substantial collection. However, he's never managed to get one from Vettel, and is keen to change that.
"To be honest, Sebastian. I haven't done a swap with Sebastian and, because he was a team-mate, it would be nice to do that," Ricciardo told Autosport.com.
"Maybe I have a bit more time as he is staying in the sport a little longer, but if he retired this year I had better get in quick.
"I'll have to ask Sebastian as I am yet to do that yet."
Get your hands on the official Renault 2020 collection via the Formula 1 store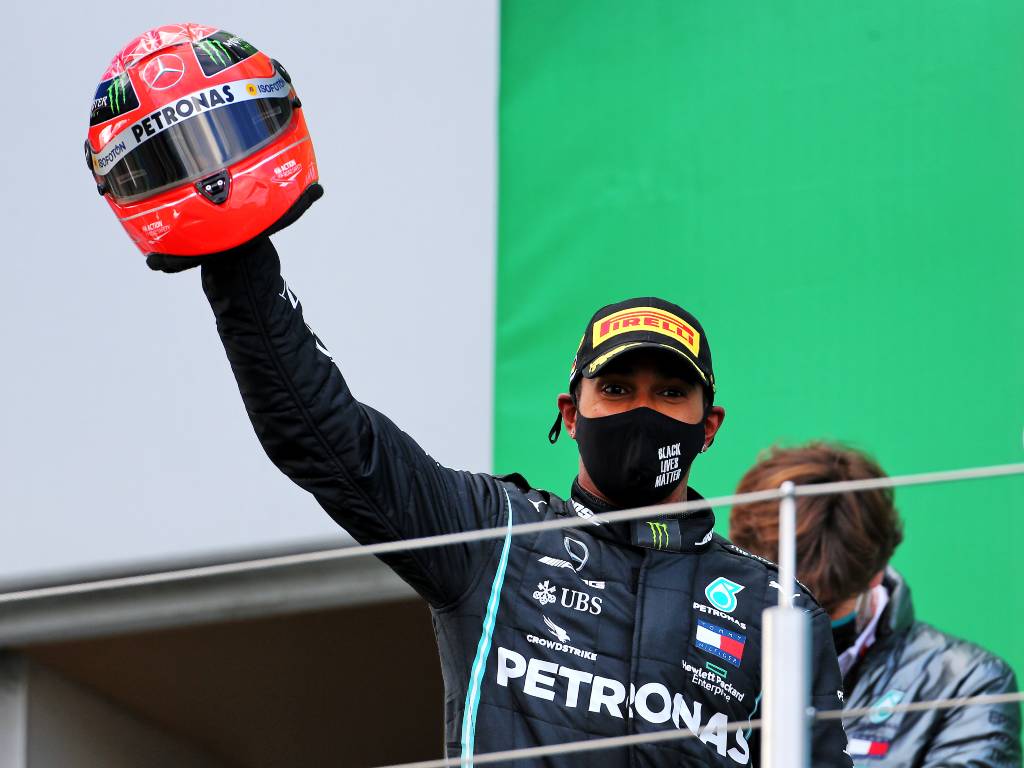 When Lewis Hamilton matched Michael Schumacher's record of 91 wins, he was presented with one of the German's helmets by Mick Schumacher.
At the time, Ricciardo said it was the best gift he'd ever seen in F1, but the Renault man says that he has received some good ones himself.
"I've got some nice gifts, for sure," the Aussie added.
"Leaving Toro Rosso, now AlphaTauri, they gave me a steering wheel, which I thought was really awesome. And then Red Bull gave me a dirt bike, so that was pretty awesome as well. I feel quite spoilt with these gifts.
"The helmet collection is coming on. Each year, I will try to do a couple of swaps and it is cool. I like to keep a collection for myself with my designs, but I also like to trade with another driver.
"For a driver, it is the biggest sign of respect, so that is always fun – we will see who we will do swaps with this year.
"Helmets take up a lot of space, so I need to start organising a proper room to keep them all in – but it is a nice problem to have."
Ricciardo and Vettel spent one year as team-mates at Red Bull in 2014, with the former comfortably coming out on top. The German then left for Ferrari, with many feeling that was the reason why.
Follow us on Twitter @Planet_F1, like our Facebook page and join us on Instagram!