Daniel Ricciardo isn't up there with Lewis Hamilton and Max Verstappen with pundits saying he is "a standalone second-tier" driver.
Renault's sporting director Alan Permane recently sang Ricciardo's praises following the Aussie's second podium in four races.
According to the Renault man, there's Ricciardo,"there's Lewis, there's Charles and there's Max. I think those four are a different level."
However, not everyone agrees.
Slipping from fourth to sixth in the Drivers' Championship with his P10 at the Turkish Grand Prix, The-Race's Scott Mitchell reckons Ricciardo is one of the best, but he's not on the same level as Hamilton, Verstappen and Leclerc.
He is, however, ahead of Valtteri Bottas and Sebastian Vettel.
"In my eyes Ricciardo's probably a standalone second-tier rather than on the level of the others as Permane characterised it," he said.
"I think he's a slight upgrade than the clutch of very good drivers like Valtteri Bottas and (based on 2020 form) Sebastian Vettel, and too much of an alpha-driver to be a de facto number two.
"Until he has a title-winning car there'll always be an element of doubt over whether he's great, especially after being so comprehensively eclipsed by Verstappen in 2018.
"In reality there is no single elite level. To take the fantastic four as Permane mentioned them, are Verstappen/Leclerc presently on the same all-round performance plane as seven-time World Champion Hamilton? No, but they are similar in raw 'they can do something others can't' terms.
"Ricciardo is not necessarily of the outlandish pace that separates Hamilton, Verstappen and Leclerc from the rest. That doesn't mean Ricciardo's not capable of blistering displays but I think they are not quite of the type of the others.
"Where he tends to make up for that is ferocious Sunday performance, which does matter more. And whatever Ricciardo may still lack, we're talking in hypercritical terms. F1's filled with a mix of good and great drivers. Ricciardo's definitely among the latter."
Get your hands on the official Renault 2020 collection via the Formula 1 store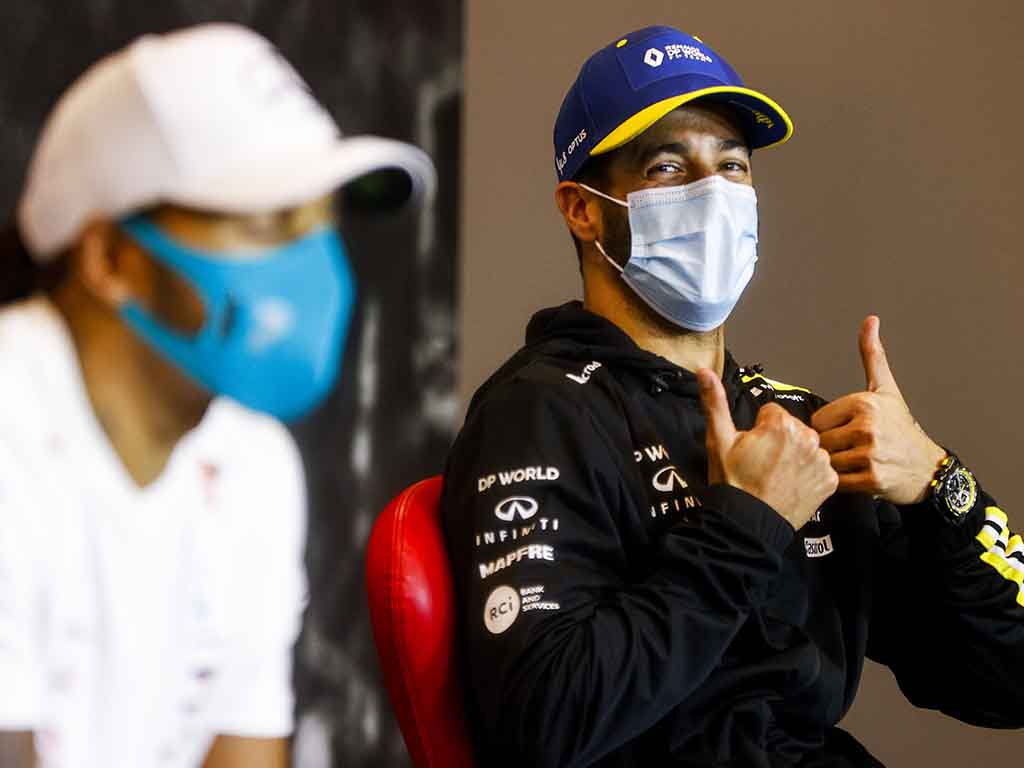 To date Ricciardo's best showing in a championship was his P3 in 2014 and again in 2016. However, in 2014 he was almost 150 points off the pace while in 2016 he was 129 behind Nico Rosberg.
Edd Straw is hoping that Ricciardo, who is off to McLaren next season, will one day find himself in a genuine fight for a World title.
One that will allow him to answer the question of whether he is one of the best.
He wrote: "I'd define F1's elite drivers as those able to win a World Championship and Ricciardo deserves the chance to fight for one at least once in his career to test him.
"He's had an outstanding grand prix career, one that merits more than just seven victories and the only real criticism you can level against him was that he slipped a little behind Verstappen in their final season together at Red Bull.
"Those were complicated circumstances and given the struggles of those who had followed him, it's clear he was still operating at a high level.
"The fact remains that Ricciardo has been consistently strong in F1 and you can make a strong case for him having been the standout performer over a season twice in his career – 2014 in his first season with Red Bull and in '16.
"Not only is he seriously quick in qualifying, but he's also a superb race driver. Capable of great overtaking moves, outstanding tyre management and a key part of Renault's success given his strong Sunday performances once he'd settled into the team.
"I rank him as one of F1's best and it would be a travesty if he never gets a title shot so he can prove it."
Follow us on Twitter @Planet_F1 and like our Facebook page.