Ricciardo explains 'physics' behind Spa hiatus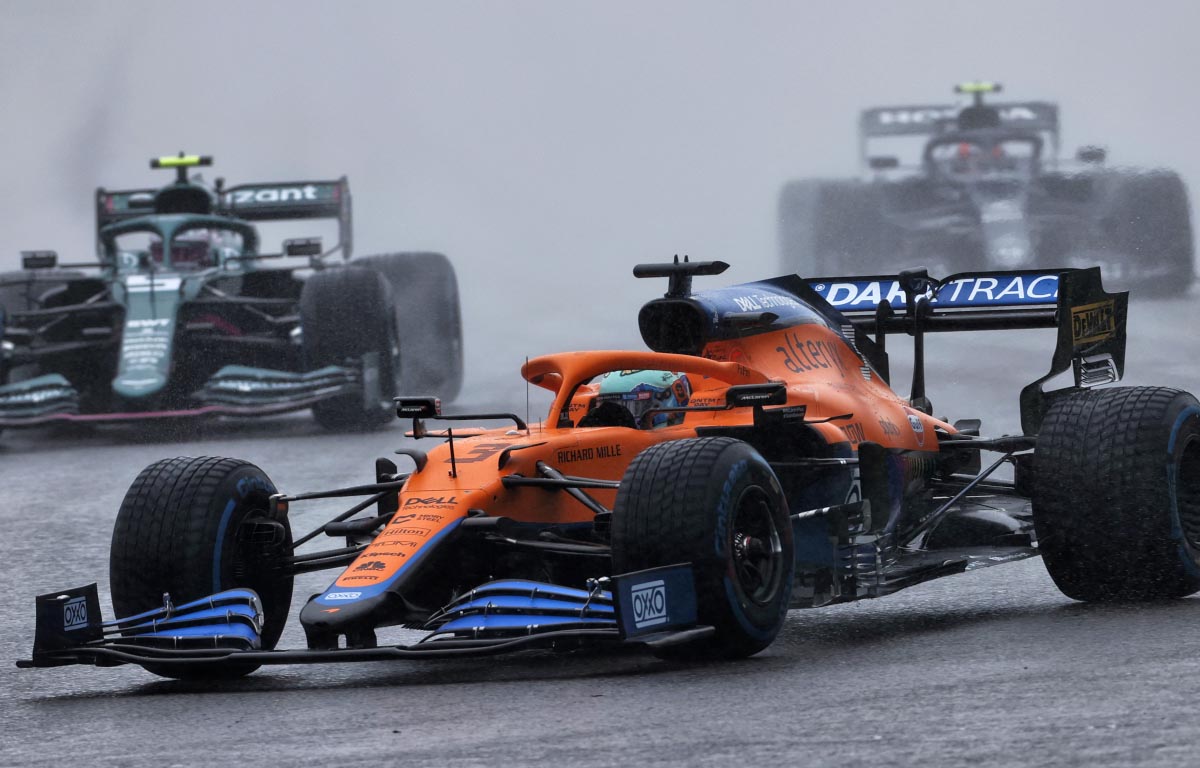 Daniel Ricciardo said not only was the track impossible to race on at Spa, the cars would not stay on the road with the amount of water on the surface.
Heavy rain in Belgium caused the race to be red-flagged after two formation laps behind the Safety Car, with drivers citing no visibility in their cars when not even at racing speed.
Ricciardo had been due to start from the second row, but admitted he could not see a thing while following the Safety Car – and it was the right decision to halt proceedings at Spa.
Alongside that, he explained the inclement weather meant the cars would have been unlikely to be able to race at full speed without a huge risk of losing control of the machinery.
"To be fair, the quality of the cameras and the on-boards now, we don't have to explain too much [to fans] about visibility," Ricciardo told Sky Sports. "They get a nearly first-hand view of what we see, which is nothing.
"That's obviously massively not only dangerous, but it doesn't really make sense to drive out there with no visibility.
"But then it comes down to the way the tyres are. With the amount of water on the track, it's hard for them to disperse it quick enough.
"That's when we get aquaplaning, and that's when the tyre is lifted off the track and skipping across the water. That's another situation where we're just not in control, so it goes beyond skill. I'm going to call it physics – the cars just won't stay on track."
Dear Spa,

We're all really sorry for asking for wet races all the time. We won't demand any more…we promise.

Regards,

All #F1 fans

— PlanetF1 (@Planet_F1) August 29, 2021
View the latest Daniel Ricciardo merchandise on the official Formula 1 store
As the clock ticked on without any racing on track, thoughts then turned to the idea of potentially running the race on Monday instead – and Ricciardo was not exactly sold on the idea.
"Me being the Australian I am, do I really want to stay in this weather much longer? Not really," he quipped.
"So the thought of spending another day in this weather is not that appealing, but we want to give something not only to ourselves and our competitive nature, but to the fans.
"If it's a two-lap dash, it's a two-lap dash. I think something would be nice. I think the hard thing is we've got a triple-header, so it's not like we've got two weeks off after this.
"That's where everyone doing the organising is having a few more headaches than I'm having at the moment."