Daniel Ricciardo did not have 'preferred' set-up in Spa qualifying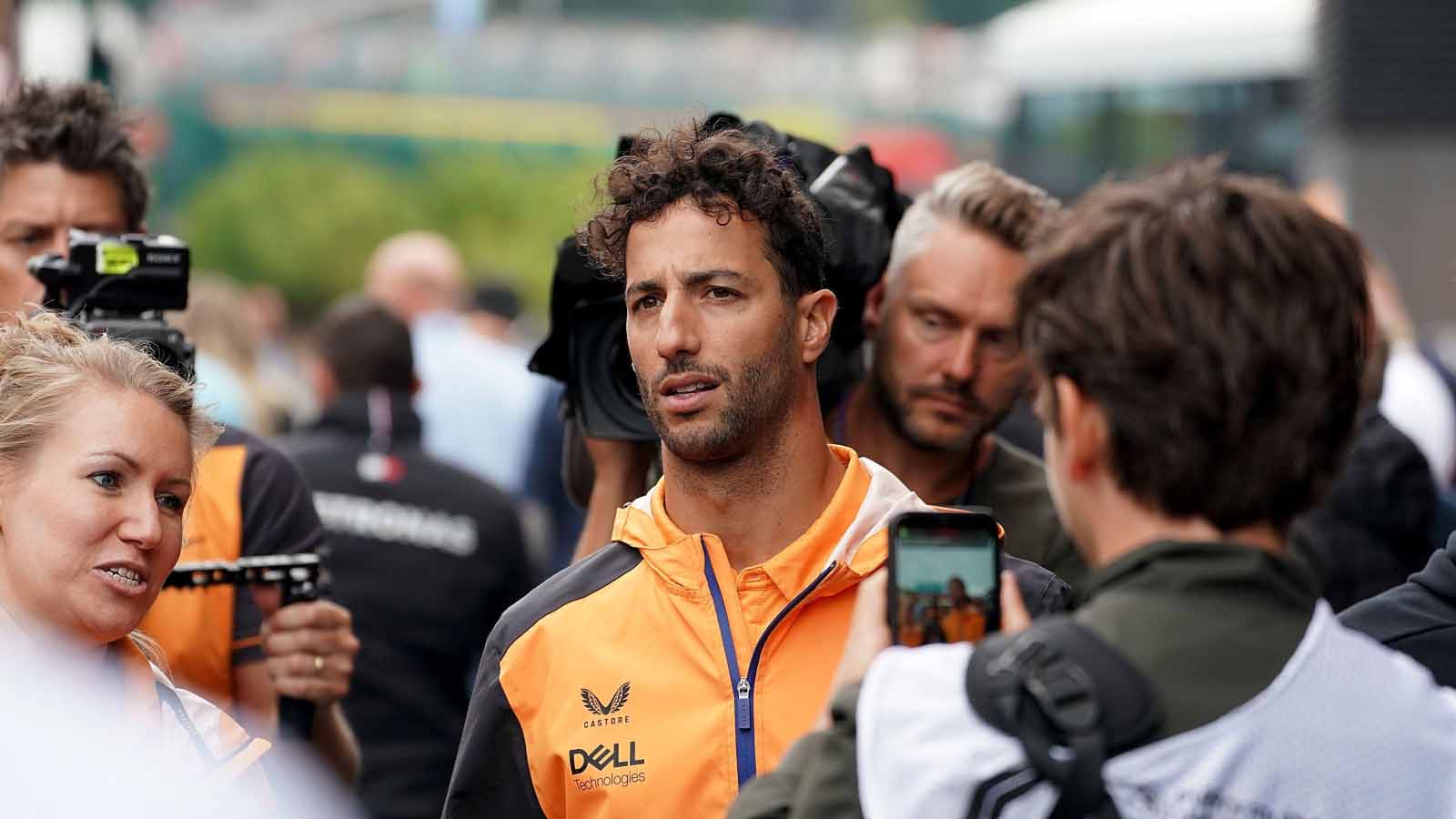 Daniel Ricciardo said he had a late rear wing specification change after FP3 at Spa which left him without his "preferred" option in Belgian Grand Prix qualifying.
The McLaren driver missed out on Q3 by less than a tenth of a second and admitted afterwards he knew he had been losing time as the lap progressed.
He retained optimism for the race ahead though, with multiple grid penalties promoting him to the fourth row for the start.
With that, he said he is unsure about how the race will pan out given the mixed-up grid, but is ready to get himself back racing again.
"We had an issue this morning so we had to change rear-wing spec," Ricciardo revealed in the paddock afterwards.
"So we are, let's say, not on the preferred one. I mean, maybe it works amazing tomorrow, I don't know. But it's hard to really know what will happen tomorrow.
"In any case, I think we've been relatively competitive this weekend, so I don't think it will be a disaster.
"Not predicting that by any means, but hard to know if we'll be competing with Alpine or what – not sure. [Alex] Albon has been quick as well in the Williams so it's hard to know, but I'm looking forward to going racing that's for sure."
On the other side of the garage, Lando Norris was one of the seven drivers to take a grid drop ahead of the race.
He took full part in qualifying to try and compete with those around him to put himself in the best grid slot possible, although he will line up 18th for the race after taking his penalty.
With several faster cars around him vying to make their way up the field in the race and with overtaking opportunities possible, Norris said his main target is to make the most of what is available to him on Sunday – previously saying he would try to "use" Charles Leclerc and Max Verstappen in front to try and follow them through the pack.
The mixed-up grid should give us some exciting racing tomorrow. 🙌

Hear from Daniel, Lando and the team after qualifying at the #BelgianGP. 🇧🇪👇

— McLaren (@McLarenF1) August 27, 2022
"It's extremely difficult to know," Norris said of his weekend chances. "I feel like we've got a pretty reasonable car.
"I think it won't be easy to get into the points, that's for sure, even on a track like this – unless there are Safety Cars and all the things which kind of come into play for us, but everyone's very close together.
"Mercedes are ahead and they will probably up their pace for tomorrow like they usually do. But then you have AlphaTauri, you've got Aston Martin, the Alpines, they are all extremely quick and some are quicker than us.
"Hard to achieve a lot tomorrow, but I think just getting into the points is our target."