Failing to score for the first time this season, Daniel Ricciardo hopes the Spanish GP was just an "anomaly" for the Renault team.
Unable to get out of Q2 at the Barcelona circuit, it was more of the same for the Renault team-mates in Sunday's 66-lap Spanish Grand Prix.
While Ricciardo was running well inside the top ten midway through the race that was because everyone around him had pitted and he was yet to do so.
Coming in for his one stop of the afternoon, he again found himself outside the top ten and could only work his way back up to 11th, two places higher than he qualified.
His team-mate Esteban Ocon was P13 as for the first time this season Renault walked away from a grand prix weekend having failed to add a single point to its tally.
The new F1 2020 game is out now! Order for PS4, Xbox One and PC
"I certainly hope this weekend was a bit of an anomaly, a bit of an Achilles heel for us," Ricciardo told Motorsport.com.
"I think everyone is so familiar with this track, and to find something extra, it is challenging.
"But we've had good pace all year, and that didn't really correlate to that around here, so hopefully it's a one-off.
"We'll obviously try and learn from it and hopefully Spa, Monza, these are tracks we're normally pretty strong on, and we should have a better run, and put this one behind is.
"I'm still convinced the car is improved and better, and I'm still convinced we can be a points car every other weekend.
"In qualifying if we had that extra half a tenth, we'd start in the points, and we would probably have finished there.
"We've just got to be perfect, and that goes onto us drivers as well, we can't put a foot wrong, because this midfield battle is so tight."
One week off from racing, but not from working. Barcelona was not kind to us, and as the boss said: "We have a clear area of focus and we will be pushing to accelerate the next upgrades on the car."#RSspirit #MondayMotivation pic.twitter.com/sU3RFzglQo

— Renault F1 Team (@RenaultF1Team) August 17, 2020
The Aussie, who is tenth in the championship with 20 points on the board, is hoping for better at the next race, the Belgian GP.
He added: "It was just small margins again, we were so close to the top 10. We don't quite have that track position. We were just behind Vettel when he pitted, and he managed to get seventh in the end.
"There was maybe a little bit there that we missed, but we'll have a look and try and figure out our mistakes, and do better in two weeks' time. It's a shame when with both cars you finish, but no points.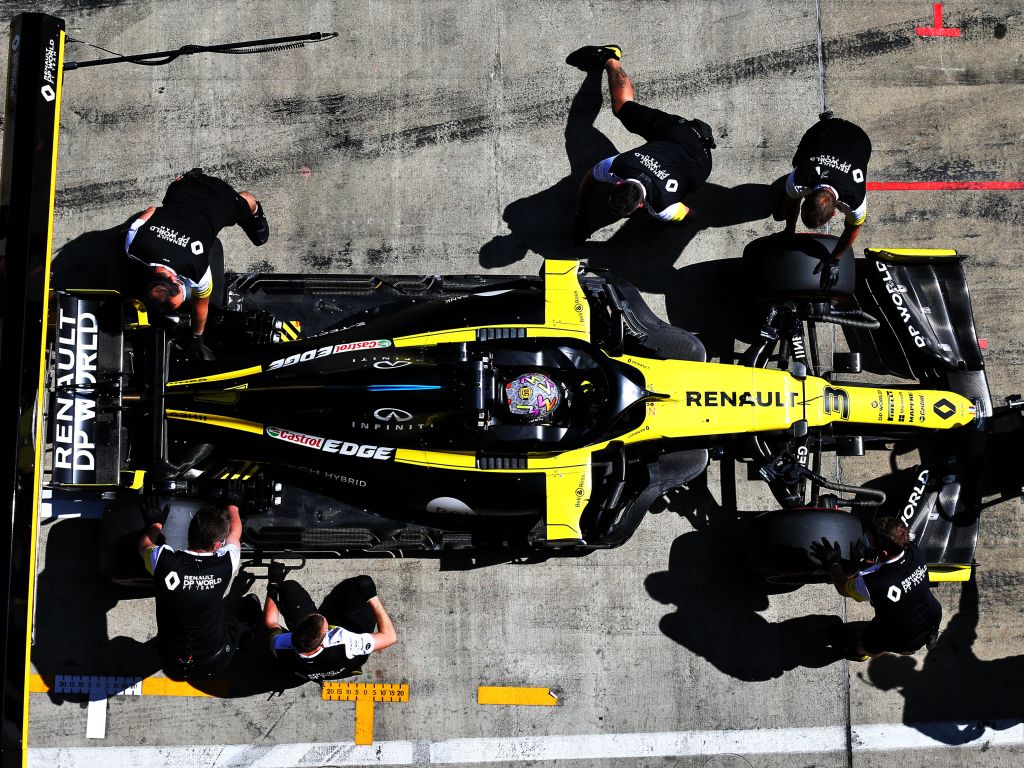 "I certainly feel it was a little bit more tricky for us round here than Silverstone, I think everyone else was more competitive, and it's a track that everyone knows so well. That already makes it a bit difficult in itself, finding that extra tenth. I think Spa could be better, you can overtake and have a bit more fun than around here.
"[Barcelona is] one of those tracks where it's a bit frustrating, you get close to another car and have a bit more pace, but it is hard and you lose grip from the tyres and downforce. I saw a chunk of points in front of me, we were all closing up to Vettel, but a little too late."
Follow us on Twitter @Planet_F1 and like our Facebook page.