Ricciardo: 'The first time I've been overwhelmed by winning'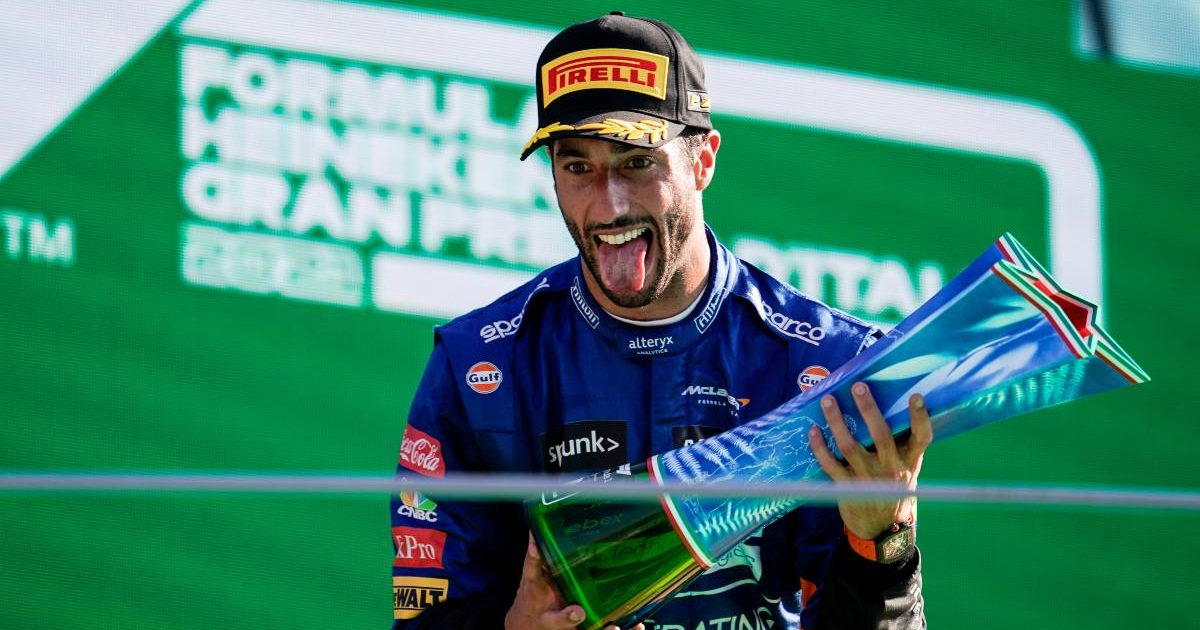 Daniel Ricciardo has opened up about how he embraced the "most challenging year" of his F1 career – which preceded Italian Grand Prix glory.
The Australian has struggled desperately to adjust to the McLaren MCL35M after joining the team last winter, being outshone by his fast-improving team-mate Lando Norris.
But all of the low moments were consigned to history as Ricciardo secured his eighth Formula 1 success in round 14 of the World Championship at Monza, leading throughout after beating pole-sitter Max Verstappen into the opening chicane.
The 32-year-old recognised that the difficult times during 2021 had been worth experiencing to make this triumph all the more rewarding, both professionally and personally due to the difficulties caused by the ongoing pandemic.
His previous victory was achieved for Red Bull at the 2018 Monaco Grand Prix, with a subsequent move to Renault not having yielded the anticipated success.
View the latest Daniel Ricciardo merchandise on the official Formula 1 store
Daniel 🧡 pic.twitter.com/qowtVlI7Hg

— Formula 1 (@F1) September 13, 2021
"It's actually probably the first time I've been overwhelmed by winning," said Ricciardo during an interview with Sky F1. "I think as well because it's been over three years.
"I just know nobody would have predicted this to happen this year, especially after the first half of the year. It's easy to lose confidence and kind of lose your way.
"I think that's just where perspective and everything comes to fruition and knowing deep within yourself that it can happen and just never doubting yourself.
"I think if you truly love something and believe in it…some of the speed bumps along the way make moments like this so much sweeter. I'm just grateful I still have a chip on my shoulder.
"I'm not just saying this because I'm soaking in the glory but it's been at times the most challenging year for me.
"Not that I've shied away from that. If anything, I've kind of enjoyed the adversity and the feelings I've had internally because it's kind of made me understand who I am a bit more as a person and a competitor."
While Ricciardo had friends in the stands at Monza, he admitted he was missing his parents with Australia being among the countries to have the tightest travel restrictions.
"I think I've definitely embraced it but for sure there have been some low points, and then you have on top of that not seeing mum and dad for fricking over a year," he added.
"I'm very close to family, a very affectionate person and sometimes there's nothing you want more than just a cuddle from mum and dad and a little pat on the back.
"That's made the hard days harder but I think it also helped me get to this point.
"I was talking to myself during the race and even with the Safety Car I was still convinced nothing was going to take it away from me."
PlanetF1 verdict
McLaren masterclass at the Italian GP
What a weekend for McLaren! Mature drives from both Daniel Ricciardo and Lando Norris to take 1-2.