Daniel Ricciardo spotted with McLaren replacement Oscar Piastri in Melbourne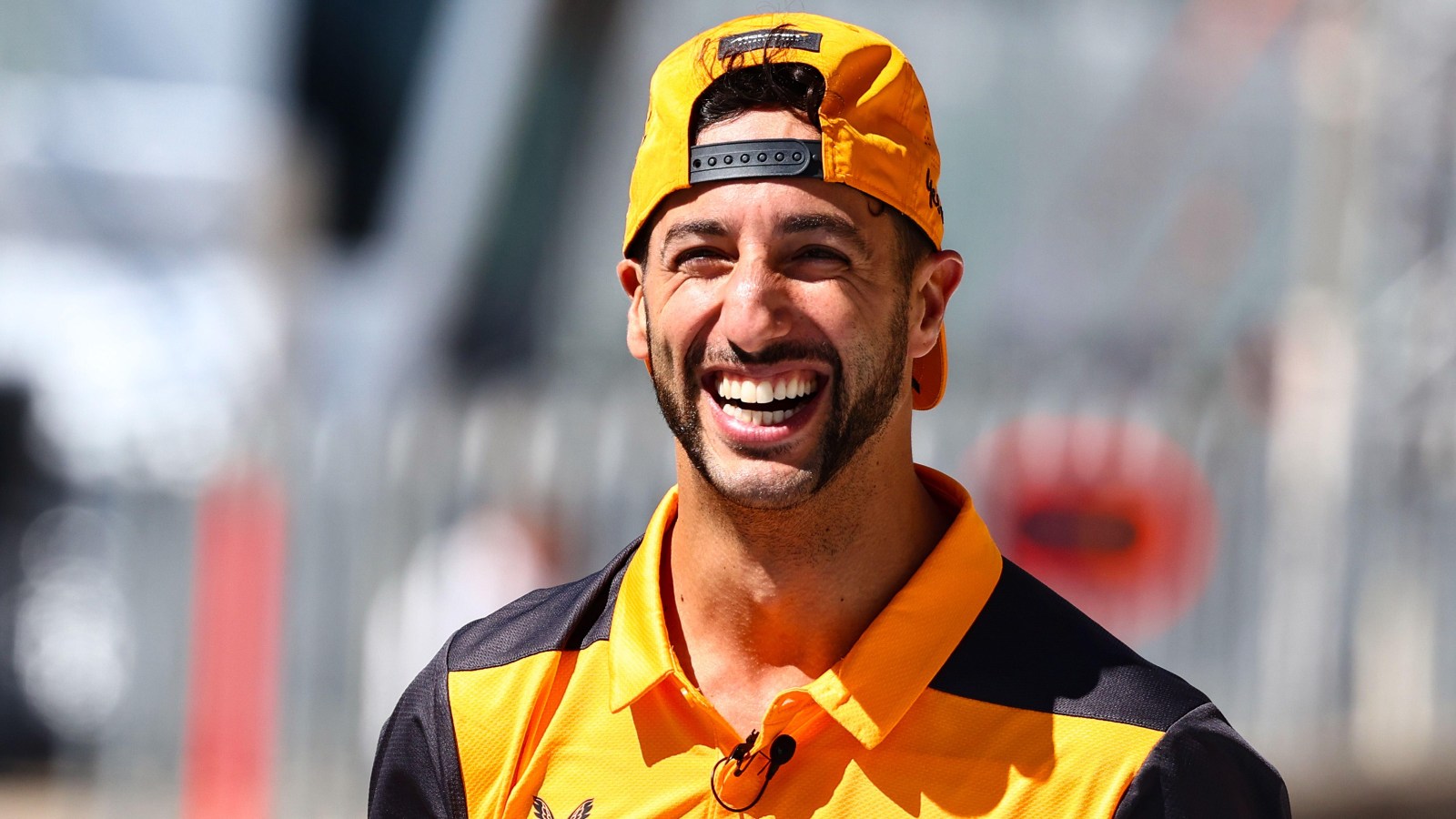 As the days tick down to Oscar Piastri's hotly anticipated McLaren debut, an F1 fan has spotted the Australian rookie absorbing some advice from a familiar, famous face.
Rolling through traffic in a sparkling McLaren supercar under the Melbourne sun, the distinctive figure of Daniel Ricciardo appears to be sat alongside Piastri in a shot posted to Reddit by Aiden Buckleigh.
It will be in Ricciardo's old seat that Piastri, a fellow Aussie with Italian heritage, makes his entrance into the fierce world of motorsport's top table. The 33-year-old F1 veteran has stepped into a reserve role back at Red Bull after two frustrating years with Zak Brown's team.
Clearly there is no bad blood between the two drivers spotted on the Maroondah Highway in the east side of Melbourne, according to the poster, who snapped "the spotto of the year".
That's despite F1's No.3 being ousted a year before his McLaren deal was due to expire, clearing the way for Piastri to partner Lando Norris for 2023.
Although Ricciardo rarely got the better of Norris at McLaren, the eight-time race winner will no doubt have some priceless tips to help his countryman put pressure on the talented Brit.
Imagine being at the traffic lights and seeing Daniel Ricciardo and Oscar Piastri across from you 😲 #F1

[📸 AidenBuckleigh/Reddit] pic.twitter.com/c0UMjAVWxk

— PlanetF1 (@Planet_F1) January 10, 2023
Former Formula 2 champion Piastri posted a video to Instagram on Tuesday, captioned: "It's been great to be home in Melbourne for a break. Ready to jump into the F1 season now!" 
Ironically, Piastri's career is managed by former Australian fast-man and TV pundit Mark Webber: the driver Ricciardo replaced at Red Bull ahead of the 2014 season when Webber retired.
The broad-smiling Monza 2021 winner holds no grudges though, telling the In The Fast Lane podcast: "Mark has a job to do trying to find his driver a seat."
"I get how people were like, you're doing that to another Aussie, blah, blah, but I certainly didn't view it like that or take it like that, we're all just trying to do the best we could.
"And no one really knows (Piastri) yet as a driver or a character, an individual, so it's a little harsh that he's getting some stick when people just making their own assumptions. I felt for him.
"This should be one of the proudest moments of his career, not something that he's scared to talk about."
Read more: The man that brought Oscar Piastri to Europe: 'From his first test, you could tell he was just fast'