Ricciardo defiant: Give me a winning car, and I'll win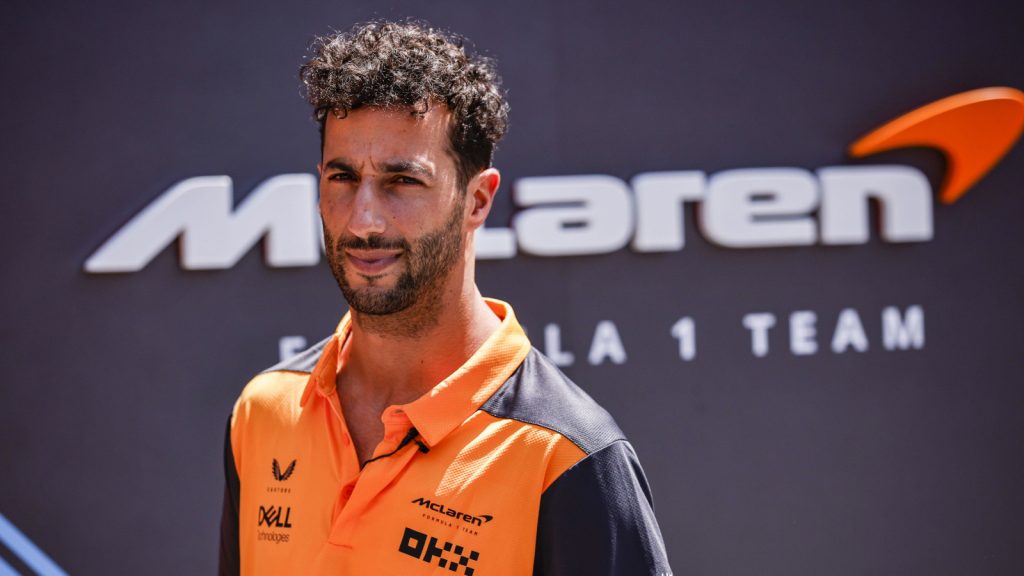 Daniel Ricciardo remains adamant that with a winning car underneath him, he still is capable of being victorious in Formula 1.
The Aussie does have eight wins to his name across his career, seven of those arriving at Red Bull, while the most recent win came with McLaren at the 2021 Italian Grand Prix.
Nonetheless, Ricciardo has been struggling to match the performance level of McLaren team-mate Lando Norris on a consistent basis.
But, he has not lost any of that confidence in himself. If the car is capable of winning, then he feels that he certainly still is.
"Give me a winning car, and I'll win," he told Sky Sports F1. "I don't feel I've ever left a win on the table. But that's the challenge that lies ahead of us, with myself and with the team at McLaren.
"It's like, 'let's figure this out, I'm wanting to take on this challenge with you. Let's figure it out. Because you've given me this and I will give you this'.
"Yeah, that's the confidence I have in myself and that's ultimately why I still wake up wanting to do it."
Recent months have seen a swirl of speculation over Ricciardo's future with the team, stemming from comments made by McLaren Racing CEO Zak Brown, who said that the partnership with Ricciardo was not yet delivering as expected, while also confirming clauses that could allow for an early split.
Ricciardo is contracted to McLaren until the end of the 2023 campaign.
Recently though the Aussie took to Instagram to address the talk, making it clear that he would not be quitting McLaren early.
Explaining the thought behind that social media statement, Ricciardo said: "I know what I've got, I know my future. I know my contract.
"People obviously created questions and their own answers. So it was just setting it straight.
"Also people that support me it's like letting them know that still means a lot to me. Those bad days are sometimes the best days because it ignites that fire. And it's like, okay, I get that feeling in my gut and I'm like, 'okay, this still means a lot'."
So, the motivation is there, but what are the physical struggles with McLaren machinery that Ricciardo can not quite seem to overcome?
He would liken driving the car to dancing out of sync with a partner.
"The car is really connected to you, you're strapped in, it's part of you," he explained. "And you need it to be part of you.
"Every kind of movement you do, the car needs to move with you. And at times, at least for me, the feeling I'm trying to chase is not always like that, it's not always connected. And so it won't respond maybe in sync with me.
"And then there's a little bit of perhaps uncertainty of what's going to happen next. It's like, I don't dance, but trying to dance with a partner and if you aren't in sync, then you aren't dancing. We can't dance."
Asked if he can still turn it around at this stage, Ricciardo replied: "I feel we're getting closer to it and I feel like we come out of every weekend, whether it's a good or bad weekend and we're like, 'okay, this now makes more sense'.
McLaren need both Norris and Ricciardo scoring points, as they did at their most recent outing in France, if they are to remain in the battle with Alpine over P4 in the Constructors'.
Ricciardo acknowledges that the season so far is falling below McLaren's expectations, but says that a P4 finish is the target.
"We've kind of just been a little bit up and down," he admitted. "Ultimately, we're now in a fight for fourth in the Championship and that's certainly now our target to maintain fourth.
"So it's not over yet, of course, but yeah, it hasn't been the first six months we wanted."
Highlights from the French Grand Prix
Did Max Verstappen win the French Grand Prix, or did Ferrari and Charles Leclerc throw it away? Probably a bit of both.