Ricciardo ready to axe the 'hugging'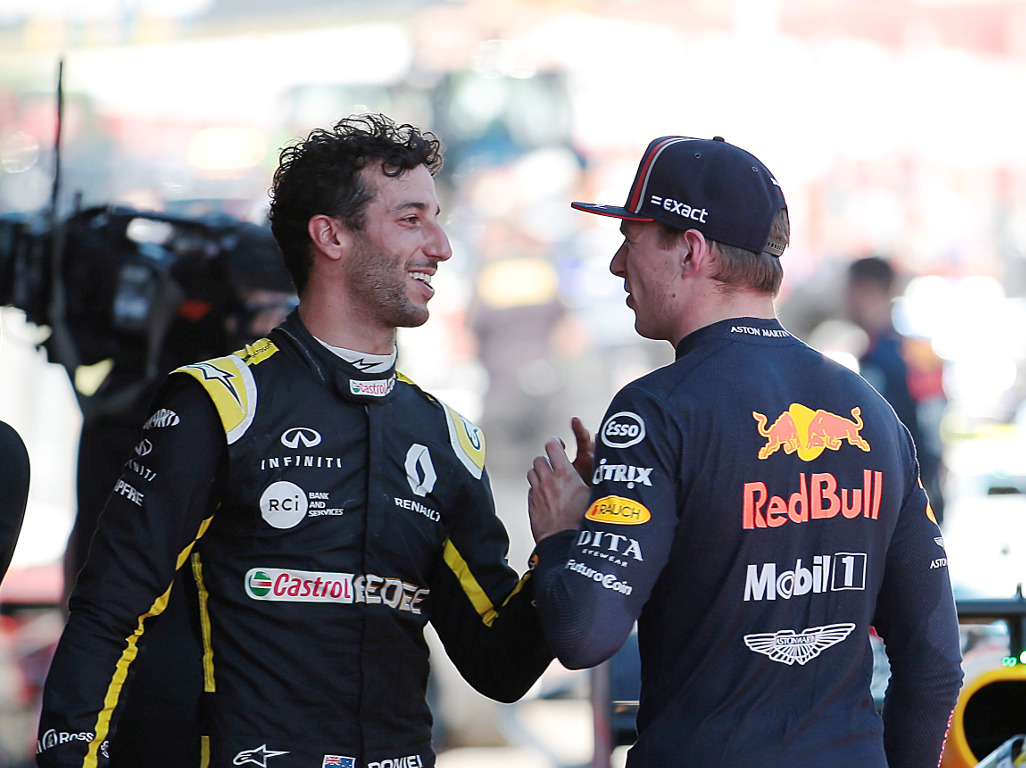 Daniel Ricciardo will reluctantly abandon the "hugging" when the 2020 season starts to stick to the safety procedures.
The new-look Formula 1 will certainly be a big change from what we are accustomed to. There will be no podium ceremonies or interactions between teams for example.
Minimising contact which could spread COVID-19 is vital not only in Formula 1, but also every day life, so Ricciardo admits he will have to find news ways of embrace this year and pause the "hugging".
As quoted by Reuters, he said: "I'm a hugger. I like hugging people. So that's going to change.
"I've got to keep my distance. We're going to find some new ways to embrace each other, especially after a good result. But obviously we're going to do what we can to keep this thing away and keep it out of the paddock.
"So no hugging. No hugging for now."
Ricciardo also revealed that he is taking no risks at home with the season-opener in Austria now only a week away.
That includes cleaning the packages of items he has bought from the supermarket, but he certainly doesn't see it as time wasted.
"Coming back from the supermarket and actually cleaning the packages that are bought before putting them away. It's just taking those extra steps that seem certainly necessary for now," he said.
Ricciardo's team-mate Esteban Ocon also sees no reason to take any risks and in fact is taking very similar precautions to Ricciardo.
"We've been waiting so long to get back, it would be a shame and dangerous also for all of us to risk anything," he explained.
"I'm changing everything. There's not one single thing that I do the same in my life nowadays, when I travel or as soon as I go out to get some food in the supermarket or anything.
"It would be crazy to have waited so long and prepared that much and arrive and be positive at the test… so I'm definitely massively careful."
Follow us on Twitter @Planet_F1 and like our Facebook page.