Ricciardo: Finding 'sweet spot' has boosted Renault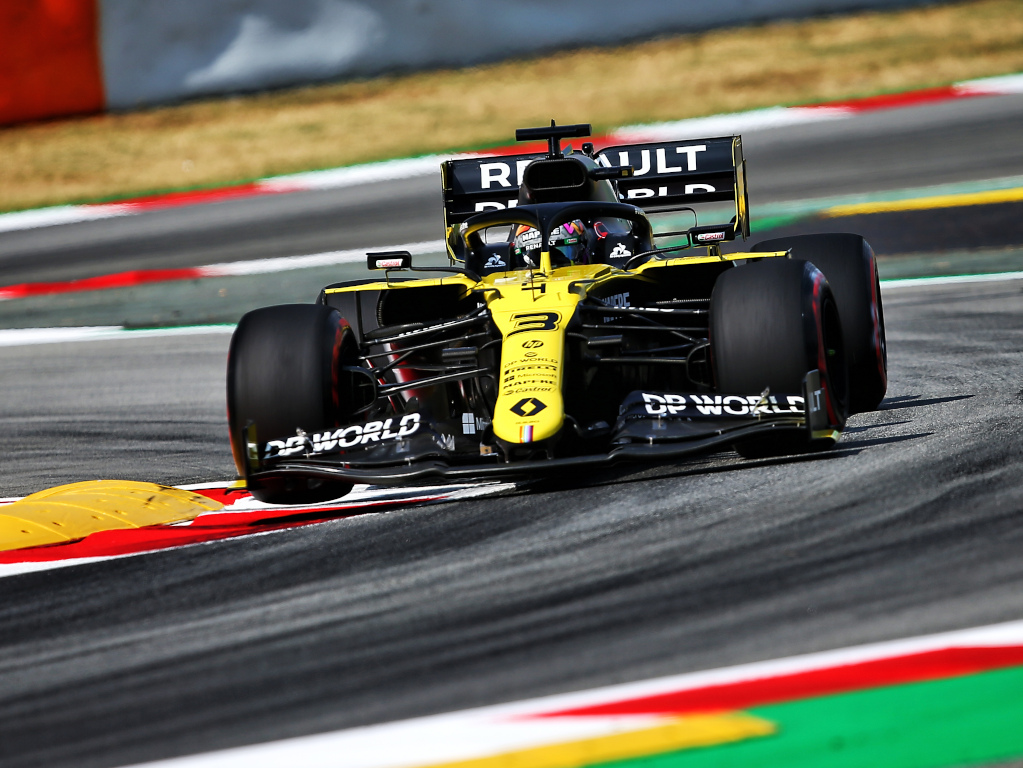 Daniel Ricciardo thinks finding a set-up "sweet spot" has been a major factor in Renault's improvement that is taking them towards the F1 podium.
At the Belgian Grand Prix, Renault put together a complete race weekend for the first time this year with Ricciardo ending all three days in the top four.
The Australian started and finished the race in P4 and was closing rapidly on third-placed Max Verstappen at the end, with his team-mate Esteban Ocon just one position behind him.
Ricciardo says a set-up "discovery" that first emerged at the 70th Anniversary Grand Prix has contributed significantly to Renault's progress.
"There is definitely something we picked up from Silverstone, like a sweet spot," said Ricciardo, quoted by Autosport.
"I found it in terms of feeling in the car 'right, this is where we need to run the car', and we played around a bit in Belgium as well with it.
"And again there was one session, I think it was FP2, where I was like 'okay, we found the sweet spot'. So there is something fundamental which I think we've got a good choke-hold on."
Head on over to the Formula 1 store for all your official Daniel Ricciardo merchandise
Great weekend. Held it flat a lot. Last lap of the race may have been better than Q3 😅📮

— Daniel Ricciardo (@danielricciardo) August 30, 2020
Ricciardo feels Renault now understand much more about the strengths of their RS20 car – and hopes the set-up will carry over to higher downforce tracks too.
The next of those will be Mugello, venue for the Tuscan Grand Prix on September 13, with Monza's Italian Grand Prix lending itself more to how the car was prepared for Spa.
"I think we can get it working on high downforce tracks," added Ricciardo. "It's not typical to low downforce. We can run it on all levels, so I think it's just finding what works best with high downforce.
"It certainly brings the car alive. So that's something I'm pretty confident in, where the car likes to be run.
"I'm not sure we had something like this last year. I'm not sure we had a real discovery like this last year, so that's been encouraging."
Ricciardo suggested the transformation of his car in low downforce trim could even be good enough to consider trying out some radical ideas in terms of wing choice at other venues.
"I think we have to assess, because obviously a lot of the time you go to a high downforce circuit and you just don't even question it," he said.
"We put the big wing on because that will be fastest, but I don't know. I wonder if we try running lower at some typical high [downforce] circuits, and accept that's a weakness now, and maybe see if we can make something work more with a smaller wing."
Follow us on Twitter @Planet_F1, like our Facebook page and join us on Instagram!