Ricciardo looking forward to 'horizontal' time
After a hat-trick of triple-headers, Daniel Ricciardo says right now all he wants to do is "lay horizontal".
After a three month delay, the Formula 1 season finally got underway in Austria in July.
Starting with a triple-header, Formula 1 took a week off, before another triple-header, another week's break, and yet another run of three successive race wins.
After the last race, the Tuscan Grand Prix, the sport is now off for a week before heading to Sochi for the Russian Grand Prix.
That race, though, will be followed by a week off before the German Grand Prix.
Renault driver Ricciardo is looking forward to the down time.
"I've enjoyed the triple-headers," he told GPFans. "I have enjoyed getting on with it but by the end of every triple-header, you do feel it, I think everyone feels it.
"It's good whilst it lasts but once it is done it is like all I want to do right now is lay horizontal.
"I probably speak for everyone. It is good but it is the limit and I think its only right everyone has a few days off after a triple-header.
"[I'm] Looking forward to trying to catch up with a bit of sleep.
"As well, with the racing, the adrenaline, and you're not sleeping in your own house with your own schedule, so you're not getting awesome sleep in hotel rooms or whatever, so looking forward to catching up on a few hours."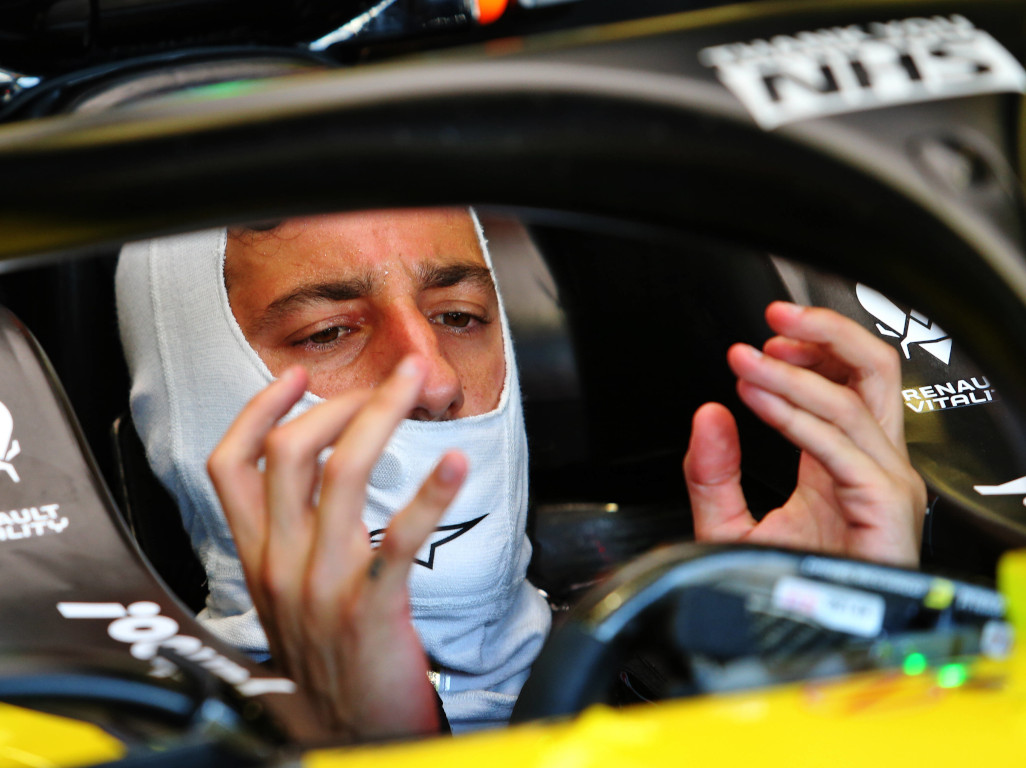 Official F1 Shop: Black and white face coverings
This year's calendar is extremely different to its initial look as Formula 1 is sticking to Europe before briefly heading to Asia and wrapping up the season in the Middle East.
There are also unexpected venues with the drivers racing at Mugello this past weekend while later in the year they are off to Portimao and Imola.
"I'm looking forward to them," Ricciardo said. "I think it is going to be fun.
"A bit of an unknown for a few of us and even at Mugello, learning the track on Friday.
"I drove there a few years ago but learning it in a faster car, it is cool trying to pick up some lines and different tricks and that whole process of learning is really fun."
Follow us on Twitter @Planet_F1 and like our Facebook page.