Ricciardo set for two-week quarantine post-season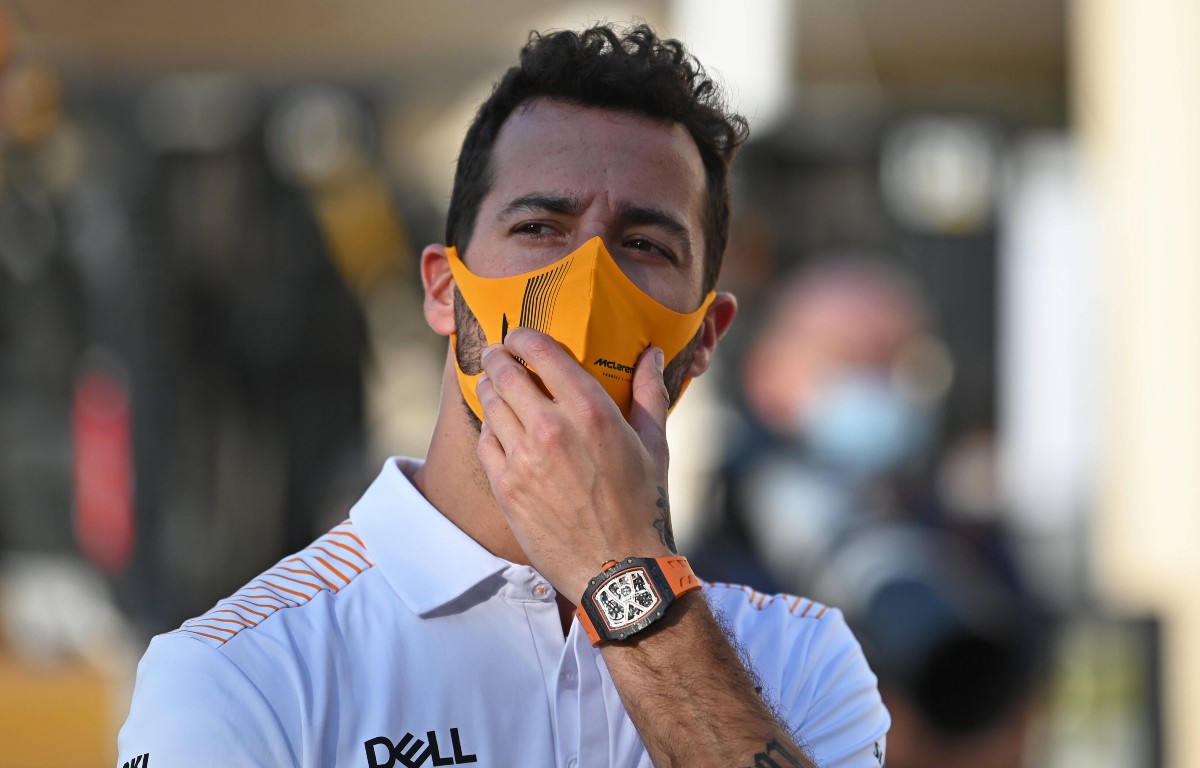 Daniel Ricciardo will return home to Australia once the F1 season ends, which means two weeks staring at a "hotel room ceiling" first.
Ricciardo has spoken openly about feeling homesick as Formula 1 races through the pandemic era, but once the curtain falls on the 2021 season after Abu Dhabi, Ricciardo will be heading home, even if though that means starting his homecoming in inconvenient fashion.
In Australia it is mandatory for anyone entering the country to self-isolate for two weeks, at a hotel specified by the government.
But this is a price which Ricciardo will pay in the order to return home, and spend time with family and friends after that period.
"I'll be staring at a hotel room ceiling for two weeks. So I'm going to go home. I need to, I need to get home. But it's difficult, it is difficult to get back," he told reporters ahead of the Abu Dhabi Grand Prix.
"Unfortunately, they're not making it easy, but it is what it is. And I'll do that. I need to get home, see family and friends.
"So once I get out of the four walls, I should still get hopefully three or four weeks with friends and family. And it's summer, so something to look forward to."
Without doubt the highlight of Ricciardo's season on-track with McLaren has been his shock victory in Monza, a result which truly ignited his career with the team, even if he is not yet at 100%.
And never mind looking back on that as a key point in his time at McLaren, Ricciardo reflects on that win as the biggest moment of his career in motorsport.
"The more time that passes since Monza the more actually, that I realise the effect of that," he said.
"And I really do think it was the biggest moment, win, race, kind of day, if you will, of my motorsport career."
That's because until then, Ricciardo had been struggling terribly at his new team, often comfortably adrift of the performance level shown by team-mate Lando Norris.
There have been further blips since the Italian Grand Prix, but the overall picture is now far more promising.
So, factoring everything in, Riccirdo agrees with the suggestion that 2021 has been a rollercoaster ride emotionally like nothing before in his F1 career.
"Yeah, I'd say so. The second half of 2018 had its challenges, and at the time, that was the most for me, but this year is a whole, yeah absolutely," he acknowledged.
"Thinking about the first half and then the highs. It's been pretty wild. But I certainly reflect on the second half of the season much better than where I was kind of reflecting back in August."
PlanetF1 Verdict
Ricciardo, no place like home
Daniel Ricciardo is finally going home after the end of season.