Ricciardo senses Sunday qualy after 'unstable Friday'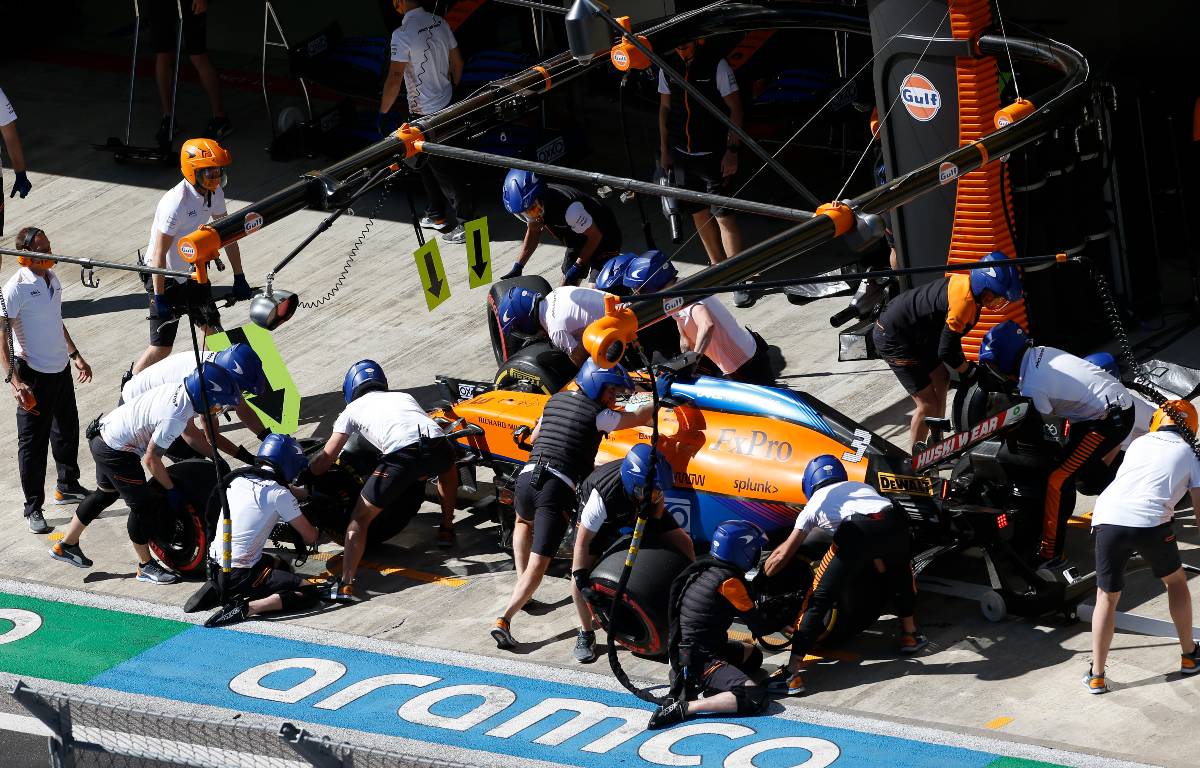 Daniel Ricciardo is bracing himself for Sunday qualifying at the Russian Grand Prix in the event of another Formula 1 washout.
Only four weeks ago, the Belgian Grand Prix was proclaimed to be over, and a result declared with half-points scored, without a racing lap completed after incessant rain fell on the Spa circuit for several hours.
The fear is that a similar scenario could materialise at Sochi on Saturday as the forecast is for downpours throughout the afternoon, which could mean a considerable delay to qualifying – or even for it to be pushed back until Sunday morning.
Ricciardo, winner two weeks ago at Monza for McLaren, said he is prepared for a repeat of the 2019 Japanese Grand Prix when Typhoon Hagibis swept through Suzuka on Saturday and qualifying took place on Sunday, four hours before the race.
"It could be a Japan 2019 situation where we do qualy and the race on Sunday if the weather is as bad as they are predicting," Ricciardo told Formula 1 after FP2. "It's not unlikely.
"There's a good strategy crew and personnel in our team to figure all that out, so I'll listen in and hear what they have to say."
F1 TV are offering PlanetF1 readers 10% off both monthly and annual subscriptions! In order to claim this fantastic discount, click the following link and use the promo code PLANETF10 at checkout!*
*The offer ends at midnight on September 26 and excludes Netherlands
The chequered flag brings FP2 and our practice on Friday to a close.

Lando finishes P4 and Daniel P17.#RussianGP pic.twitter.com/wgDsiIYdzR

— McLaren (@McLarenF1) September 24, 2021
That could mean an entire weekend of disruption for Ricciardo, who described his Friday as "unstable" and "messy" after an issue had been identified in his car's power unit.
The problem was fixable but only after FP2 had been completed, so for the afternoon session Ricciardo was fitted with a different power unit from the existing pool which reduced his track time.
He ended up P17, just over two seconds down on the fastest time set by Valtteri Bottas, having been out of synch with his rivals in terms of qualifying and race simulations. A red-flag stoppage caused by Antonio Giovinazzi crashing did not help either.
"A pretty unstable Friday," was the Australian's description. "But I guess the glass half-full is better today than Saturday or Sunday. Hopefully that's done and dusted now and we can move forward.
"But there's no denying it obviously affected our day and when we did get out there's yellows, there's reds and we're trying to do a lap and people are on higher fuel so it was definitely messy and it disrupted, I guess, all of FP2.
"I think the weekend will have more disruptions but I hope for all of us, not just myself. We'll see what tomorrow brings – a few umbrellas, I think."
Asked if the feeling had been good in the car on a clean lap, Ricciardo replied: "Not really. There's no sugar-coating it, it was definitely a tricky day but I think there was a lot of things working against us today.
"I still wasn't really that comfortable with the car. We can look a lot better than we did, but we've still got to make steps regardless of the disruptions today."