'Completely unintentional' is Ricciardo's verdict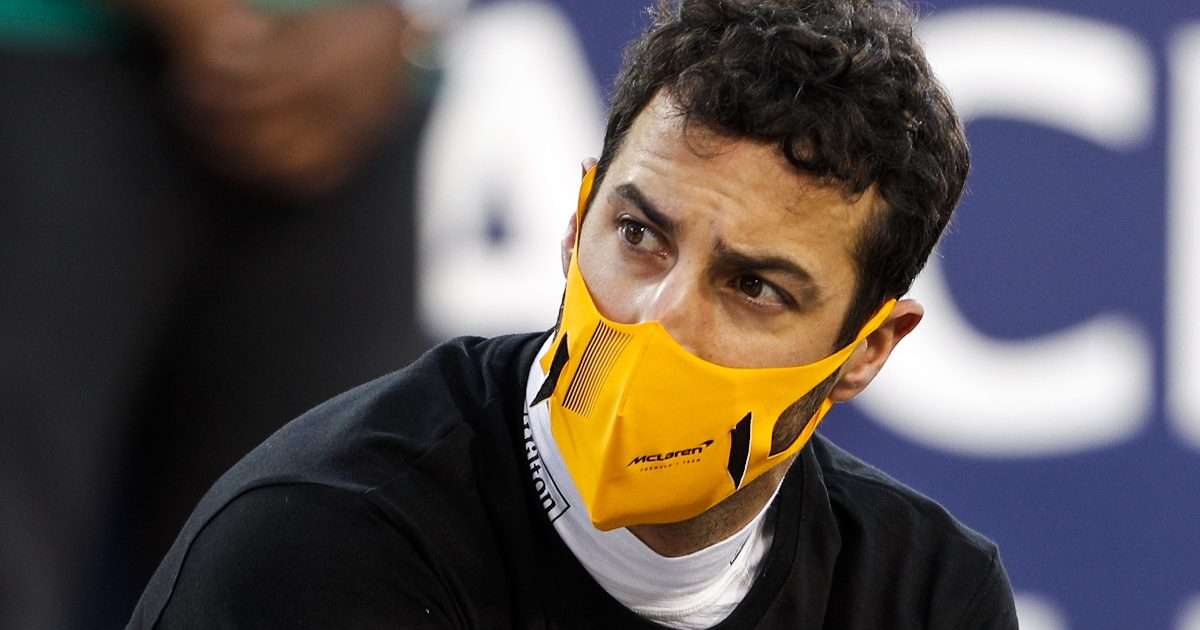 Daniel Ricciardo reckons it was the characteristics of the current F1 cars that led to Lewis Hamilton sliding into Max Verstappen at the British Grand Prix.
Racing for the lead at the Silverstone circuit, Hamilton went – according to Ricciardo – "too hot" into Copse.
Losing downforce as Verstappen was alongside him, Hamilton lost grip and collided with his Red Bull rival.
The impact sent Verstappen careering through the gravel, hitting the barrier with an impact of 51G. Verstappen was taken to hospital, released later that night having suffering nothing more than bruising.
LAP 1/52

Verstappen being helped out his car

The race has been red flagged 🚩#BritishGP 🇬🇧 #F1 pic.twitter.com/eXof6ttdob

— Formula 1 (@F1) July 18, 2021
View the latest Daniel Ricciardo merchandise on the official Formula 1 store
"I mean it's certainly a nasty outcome," Ricciardo told Autosport, "it's obviously at high speed, and it doesn't take much to have a big one like that.
"When you're in such a high-speed corner and you're side-by-side, you're both going to lose aero, particularly Lewis there, with Max kind of in a little bit of dirty air.
"But I think they were both going in hot, and ultimately Lewis went in too hot for the given level of grip, and that's where you see he just drifted up into Max.
"Completely unintentional, but just the nature of the aero on these cars. You just have to allow a little more. I'm certainly not going to sit here and judge and say he should have done that or that, they've been racing hard all year.
"It's unfortunately that they came together, it's unfortunate for it to be such a big one. But the main thing is Max is okay."
Ricciardo says the incident was "a bit like" that between George Russell and Carlos Sainz on the opening lap of the sprint qualifying.
In that incident, also battling for position on the opening lap of the race, Russell collided with the Ferrari, bumping him off the track and down the order.
He was hit with a three-place grid penalty for causing a collision.
"To be honest, it's a bit like Saturday [the sprint qualifying] with George and Carlos," said Ricciardo, "it's the first lap, we've got still a bit cold tyres, high fuel, things happen.
"And it is racing. But I certainly feel for Max."