Ricciardo cagey over Max/Norris comparisons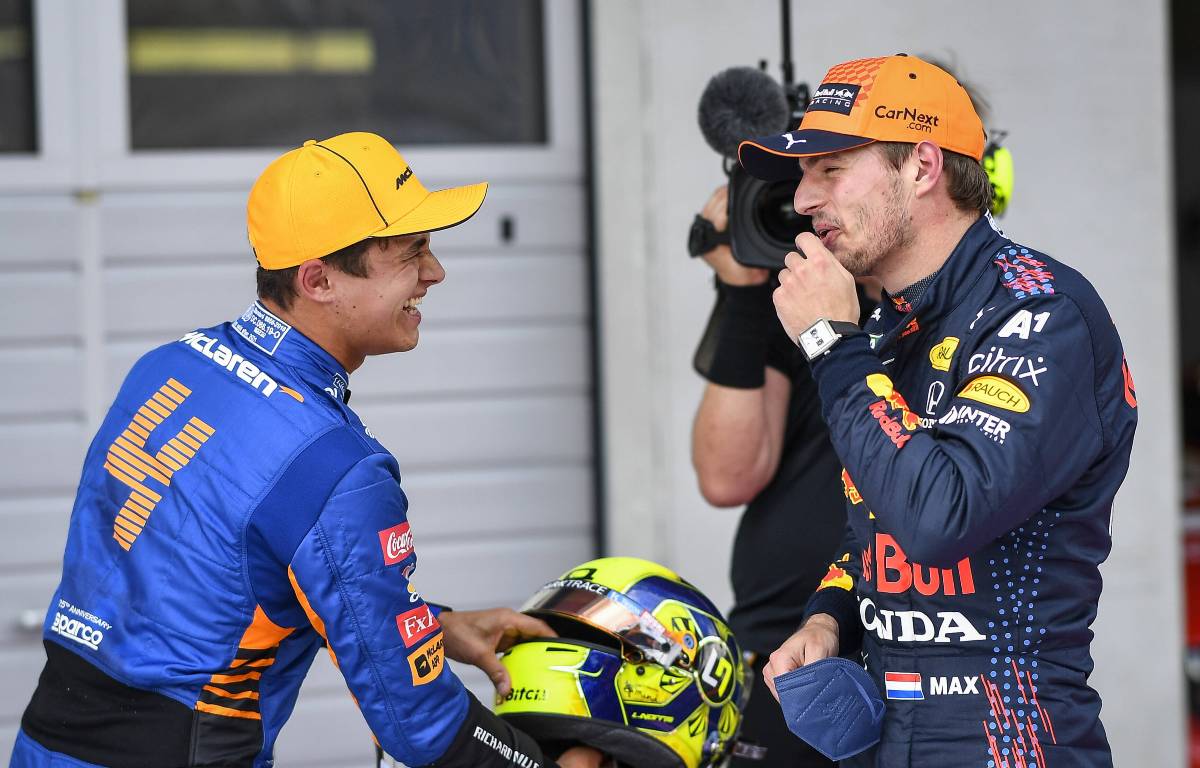 Daniel Ricciardo thinks it is "a bit early" to start making comparisons between Max Verstappen and Lando Norris.
The Australian has found himself being the team-mate of both prodigious talents in their third year of F1, Verstappen at Red Bull and now Norris with McLaren, so would therefore be well placed to judge them directly.
In the case of Verstappen, the duo spent the best part of three seasons together before Ricciardo moved on to Renault.
This term, he has joined McLaren alongside Norris, who had two previous campaigns with the team under his belt alongside Carlos Sainz.
Only in 2018, the last of their three years as a Red Bull pairing, did Verstappen finish ahead of Ricciardo in the World Championship, by a sizeable margin of 79 points.
It could be a similar scenario this time around, however, for Norris is currently 63 ahead of his 32-year-old colleague, who freely admits he has struggled to adapt to the MCL35M.
Nevertheless, the Briton is enjoying a brilliant campaign which has given rise to theories he could be a World Championship contender, along with Verstappen who is in the fight for this year's title, over the coming seasons – granted a competitive enough car.
Asked during an interview with Motorsport.com to weigh them up against each other at this point in their careers, Ricciardo said: "Yeah, I think very different personalities.
"But let's say the skill on track…you could see just the raw speed is there. I see it with Lando this year. It's maybe a little bit early to compare him and Max. But for sure, he's very good. Very, very good."
Torquing Point - Ferrari and Mclaren battle for P3
Finley Crebolder and Charlotte Lines from Planet F1's Torquing Point podcast discuss the neck and neck race for P3 in the Constructors Championship between Ferrari and McLaren, with both teams going into the summer break with 163 points.
View the latest Daniel Ricciardo merchandise on the official Formula 1 store
An area in which Norris has particularly excelled this season is qualifying, having even been a contender for pole position on a couple of occasions and he started on the front row for the Austrian Grand Prix before going on to finish third.
Ricciardo is not unfamiliar with a younger team-mate gunning for pole as it also happened with Verstappen – but he remembered one particular occasion with fondness, at the 2018 Mexican Grand Prix when he stopped the Dutchman from making history.
"I knew if Max got pole that weekend he would be the youngest ever pole sitter, so there was a record for him, a record for Red Bull," recalled Ricciardo.
"For sure it's good for the brand, the team, the advertising, and that brings income. So that business side I get, and actually for that reason I chose not to get mad. I just say 'okay, this is business' and I know this is sport, but it's also business.
"The year before actually in Mexico, I think Max outqualified me by nearly a second. It was a really strange weekend.
"And all weekend in 2018 he was fastest every session, and then Q3 I was there…from nowhere.
"For that, I was just proud I could still do it. And obviously Max was driving very, very well. It just confirmed to me the belief I had in myself."